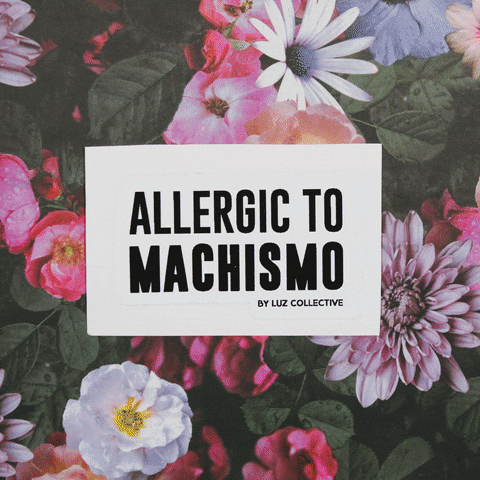 We all know how badass we are, but sometimes we have to let the world know. Does your badassery grow exponentially when you declare it to the world? Experts say yes. And we explain.
See, when you declare your existence to the world and channel that energy into the universe, it radiates from within. And also, so do your phone cases, water bottles, and/or laptops - we're only half kidding.
---
That's why we created our Jefa sticker pack. Because just like when we wear our hoops or red lipstick, we feel some kind of way when we pop open our laptop and our Alpha Latina is declared to the world. Or we let 'em know, yes, we are very much allergic to your machismo.
Our stickers and Luz merch are no longer for sale - why? Because we want to give it away to our community instead. The Luz Community doesn't just deliver awesome content and meaningful networking opportunities, we also want to keep you looking fly.
We got you amiga, so for just a few days, anyone who signs up for a new Alpha membership or upgrades your existing free membership will get our formerly best-selling Jefa Sticker Pack ($9 value) as a welcome gift. Remember, our Luz merch is no longer for sale, so the only way you can grab this swag is by being a Luz Member.
And since we're feeling a little extra, if you sign up by end of day THURSDAY May 12th, 2022, we'll throw in an extra surprise. But hurry! The entire promotion ends at 11:59pm ET Friday May 13th. And the extra gift ends THURSDAY May 12th at 11:59pm ET.
Get a free Jefa Sticker Pack with your Alpha Membership today.