The History of Hoop Earrings: Uniting Latinas Across Generations

Any look can be brought together with the right pair of hoop earrings – especially for Latinas. But what significance do they have to us besides making the outfit work?
---
Hoop earrings originated in Mesopotamia, and it was ancient peoples of the African civilization that first wore hoops. Sumerian women around 2500 B.C.E. are believed to be
the earliest adopters of wearing hoop earrings
. From then on, hoops took on various styles and forms as they gained popularity within the Aegean world. Once hoop earrings were introduced in Egypt, they were adopted by both men and women, giving wave into intricate designs. The Greeks and ancient Italians further refined hoops and made variations with different styles, giving hoops beautiful details.
What was similar in how people wore hoops was the way in which they wore them to express their devotion to their Gods. Individuals would decorate their hoops with symbols that paid homage to specific Gods, a tradition that continues in many cultures, including Asian and Latin-American countries.
Yes, your virgencita hoops count, and that's a tradition that began long before Latinas were wearing hoops. Since ancient times, hoops have been part of the way individuals show up to the world. Whether to demonstrate status, devotion, or fashion, hoops have been an important part of history.
It's no surprise, then, that hoops have become a symbol of resilience in the lives of brown and Black individuals. Owning a pair of hoops as a kid is almost a right of passage for many Latinas. Your ears are pierced as soon as your mother can get someone to do it, and a pair of studs or micro-hoops are placed on your ears as training wheels.
For many Latinas, showing up unapologetically with our values and beliefs is represented in a pair of hoops. So while some might see hoops as a trendy statement piece of jewelry, Latinas recognize them to be so much more than that.

For some Latinas who consider hoops to be a part of their identity, they also feel the need to stop wearing them to be taken seriously. That is, until women like Congresswoman Alexandria Ocasio-Cortez started pushing the boundaries of what is and is not socially acceptable to wear. AOC made it a point to show up in her hoop earrings and, in many ways, validate the identity of so many Latinas who had previously felt the need to keep their hoop earrings tucked away in their jewelry box and reserved for the weekend. Some even considered her wearing hoops a "radical act."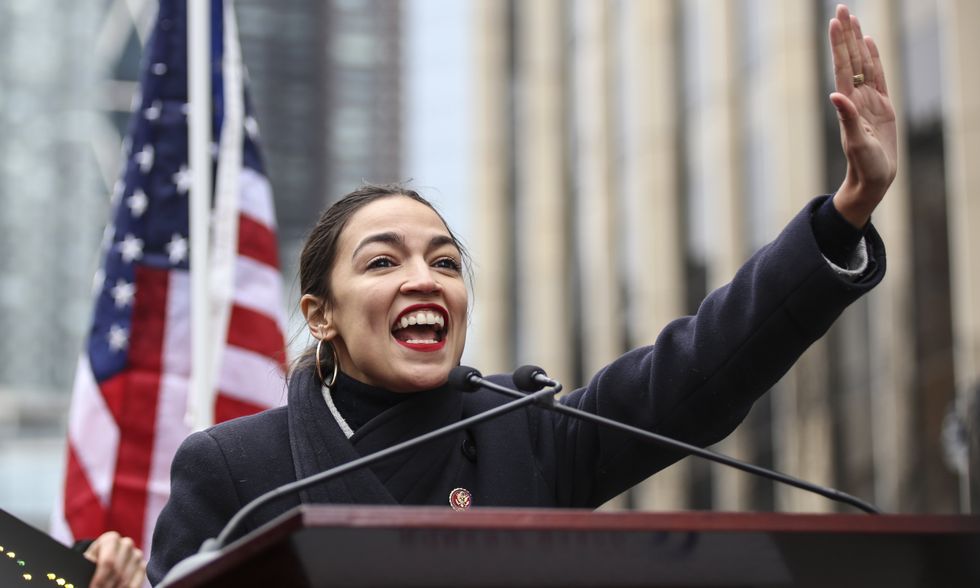 commons.wikimedia.org
No matter how they're styled or the size you wear, remember that hoops carry thousands of years of history. They're a fashion symbol worth being proud of. They carry generational history, struggles, and pride that make Latinas more resilient in their day-to-day life.
It might just be a style of jewelry for some, but for Latinas, it's a reminder to show up unapologetically.