There's something transformative about adorning yourself with empowering statement tees, especially when they're rooted in our rich cultura. Dive into our curated list of five standout Latina-owned t-shirt brands, and let every wear be a reminder: You are poderosa, hermosa, y talentosa!
---
JZD
JZD started off as a spark of inspiration and emerged as a beacon of Latina empowerment. Founded by the dynamic duo Jen and Vero, this brand has a rich history that reminds us of the strength and resilience of Latinas. From launching with their iconic Pink Latina Power Tee on Etsy to building a community-driven brand, JZD epitomizes the power of representation and staying rooted in one's culture. It's more than a clothing line; it's a movement, and its founders' story is a testament to passion, resilience, and community.
Viva La Bonita
Born from a school project and molded into a movement, Viva La Bonita is Rachel Gomez's tribute to the indomitable Latina spirit. With tees that read "Allergic to Pendejas" and "Fierce like Frida", the brand encourages Latinas to wear their pride and strength boldly. Every VLB T-shirt is an embrace of Latine culture, streetwear, and the dreams of fierce mujeres everywhere.
Brown Badass Bonita
Brown Badass Bonita is a celebration of love, self-acceptance, and revolutionary spirit. Created by Kim Guerra, this brand serves as a statement and shield for those who wear it. Beyond fashion, Guerra's bilingual poems and affirmations echo the call for change, advocating for various marginalized communities. This brand is a living revolution, inspiring and uplifting everyone to wear their wings with pride.
Karla and Co.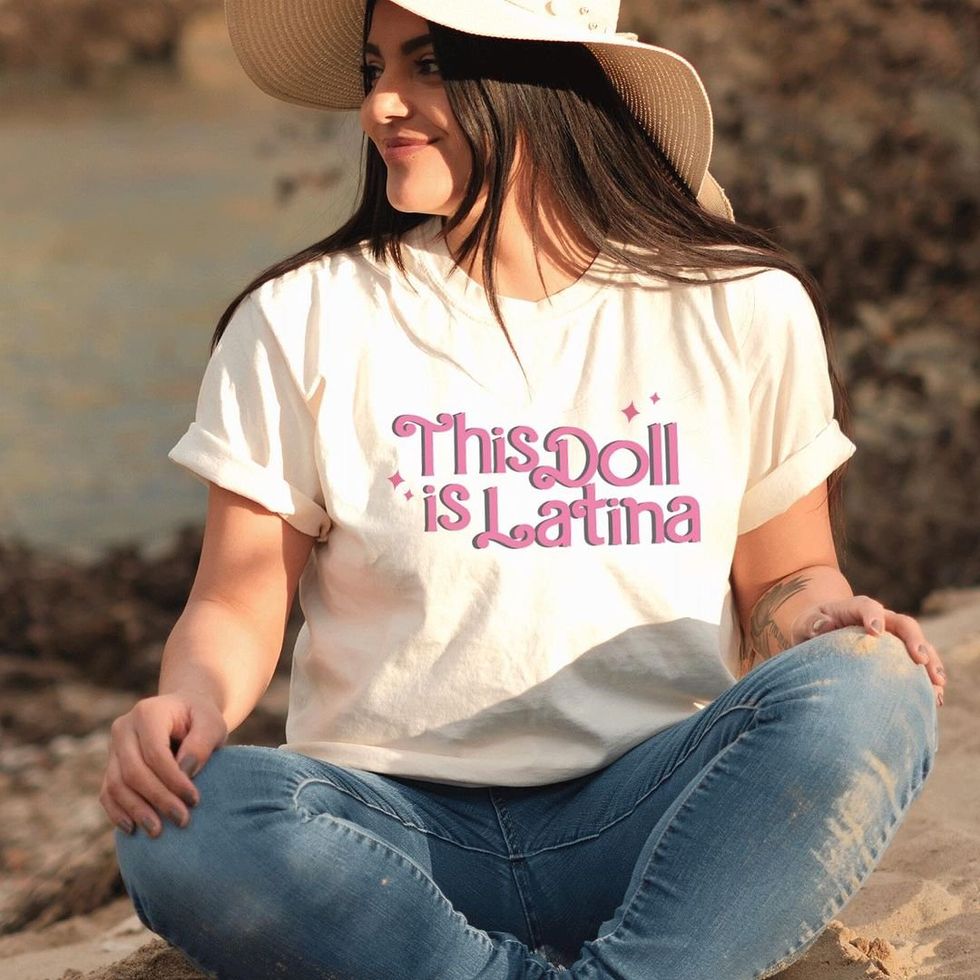 https://www.instagram.com/p/Cuk39mSvUsH/?img_index=1
Want to showcase your Latina heritage with a hint of Puerto Rican zest? Karla and Co. is your go-to. Established in 2017, this brand champions cultural pride through its vibrant and affordable designs. Whether you're looking for classic designs or tees with a twist, Karla ensures that every Latina finds her perfect style statement.
For My Homegirls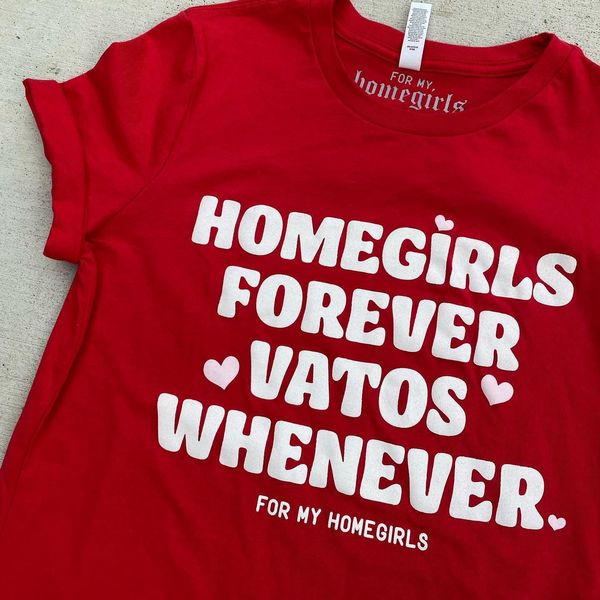 https://www.instagram.com/p/CooLIdAL1wh/?hl=en
For My Homegirls, founded by Angie, is a heartfelt ode to the Latina community in San Diego and beyond. With tees flaunting messages like "Échale ganas, homegirl", this brand is all about love, pride, and daily reminders of our inherent magic. Each piece is designed to inspire, uplift, and celebrate the Latina spirit in its most authentic form.
Supporting these brands means more than just wearing a tee; it's about celebrating stories, resilience, and the boundless spirit of Latina women everywhere. So, why wait? Grab your statement tee now and join the movement!
From Your Site Articles
Related Articles Around the Web