Why Down-ballot Elections Should Matter to Latinas

After an exhausting start to the 2020 campaign cycle, we switched gears to a psychologically and physically draining pandemic. Maybe you let elections recede into the background as you took care of yourself, family and community. No silver lining is in sight, but here we are again, with a new round of primaries coming up. On June 2, ten states will hold primaries. You might be wondering why you should care when we already have a Democratic nominee? For one, the rules for voting are being rewritten every week as states change policy and practice in response to COVID-19. Those rules can be hard to follow, especially if you're worried about paying bills or staying healthy. And maybe our votes can't change the presidential nominee, but they can help elect Latinas down-ballot. If we needed confirmation, COVID-19 reinforced that who our leaders are matters, not just in Congress, but also at the state level.
---
To help motivate you and your hermanas, primas, tias and abuelas and their male counterparts to vote, here's a roundup of Latinas on the ballot in upcoming elections. Each of these is a first-time candidate and in some cases, they're running against incumbents who've been in their positions for decades.
On June 9, Georgia and Nevada will hold primaries:
Brenda Lopez Romero is running for Congress in Georgia's 7th Congressional district. Brenda was the first Latina to be elected to the Georgia state assembly; she was born in Cuernavaca and came to the U.S. at the age of five. She's an immigration attorney and is facing a number of opponents in this race.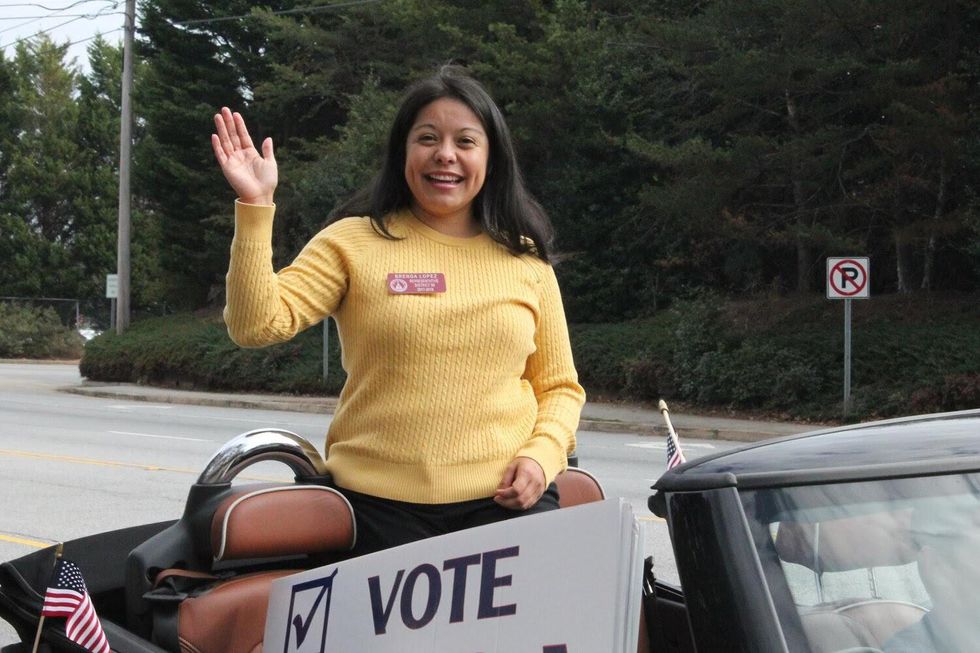 (photo credit: BrendaforCongress.com)
Cecilia Gonzales is vying to be the Nevada state representative for district 16. She is the daughter of immigrant parents who came into close contact with the criminal justice system at a young age. An educator and advocate, she faces a competitive primary.
On June 23, New York will hold its primary:
Samelys Lopez is a candidate for Congressional district 15 in the Bronx. She was born in Puerto Rico and raised by a Dominican mother, and also spent time in New York City's shelter system. She has worked in local politics and been a housing and community advocate. She is also in a competitive primary, where every vote will matter.
Several Latinas are challenging incumbents for New York State assembly. Jessica Gonzales-Rojas is running to represent district 34, which includes parts of Queens that have been devastated by the pandemic. Jessica is a long-time immigrant and reproductive justice advocate and daughter of a Paraguayan father and Puerto Rican mother. Marcela Mitaynes is a Peruvian immigrant and tenant rights organizer who herself contracted COVID-19.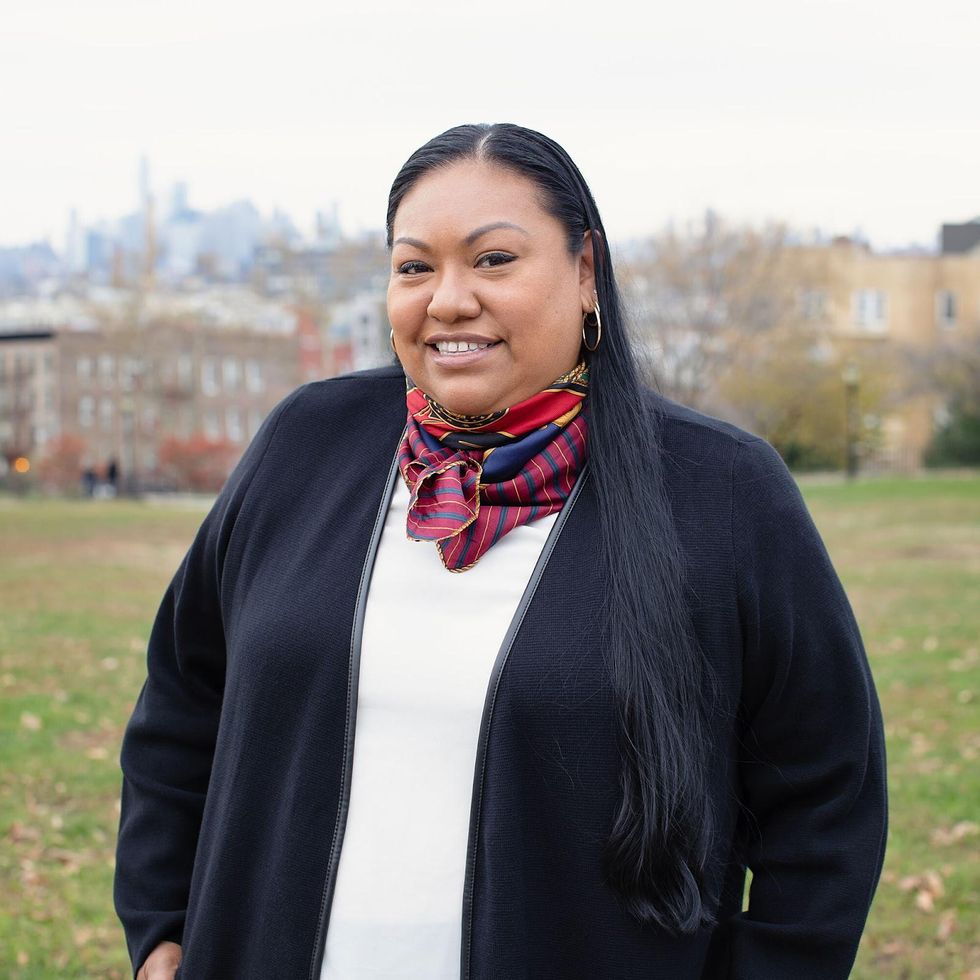 (photo credit: MarcelaforNY.org)
Some primaries occur as late as August, even though those states have already held their presidential primary. In Michigan, Gabriela Santiago Romero is running for Wayne County Commissioner and in Arizona, Melody Hernandez hopes to be the next representative for District 26 in the Arizona House of Representatives. Romero is an immigrant from Mexico and a community organizer and policy advocate. Hernandez is a paramedic and first-generation Mexican American.
Many of these primaries are almost like the general election because they are districts that generally vote Democratic, so the primary winner will likely win the general election. But not all Democratic candidates are the same, especially when it comes to governing in the interests of communities of color. Voting in these primaries matters just as much as voting on November 3.
If you're not excited about the options for President, another reason to go to the polls is to re-elect Latinas like Veronica Escobar and Alexandria Ocasio-Cortez, who made history in 2018. But more Latinas could be on your ballot in November. Among them is Georgette Gomez, who is one of the two candidates in California's 53rd Congressional district (where the top vote getter will win the seat) and Candace Valenzuela, currently on the ballot for a run-off election for Texas' 24th Congressional district. If elected, Valenzuela would be the first Afro-Latina in Congress, and Gomez would be the first queer Latina in Congress.
Why does your vote matter? Latinas make up an estimated nine percent of the U.S. population, but represent less than three percent of Congress and less than two percent of state legislators, according to Latinas Represent. Data from the Center for American Women in Politics indicate that only two Latinas serve as mayors of U.S. cities, and one of them, Regina Romero, was just elected in 2019. If those numbers don't increase, not only will we not see policy that reflects the need of Latino communities, but young Latinas won't see themselves reflected in our government. A single vote is not only about the individual or the candidate, but also about our communities and our democracy. All of that is at stake this year, now more than ever.