Day of La Virgen de Guadalupe: An Exciting Day for Mexicans

Latinos have a profound connection to the Catholic religion; an enduring relic of Spanish colonization. Praying, rituals, and generally thanking God is important cultural and religious habit. Because of the well-believed story that has been passed on since about 1531 when it was said that the Virgin Mary first appeared to Juan Diego, a peasant, as a dark-skinned woman who spoke to Diego in his native tongue, Náhuatl, the Virgen endures as a central figure in Mexican Catholic culture.
---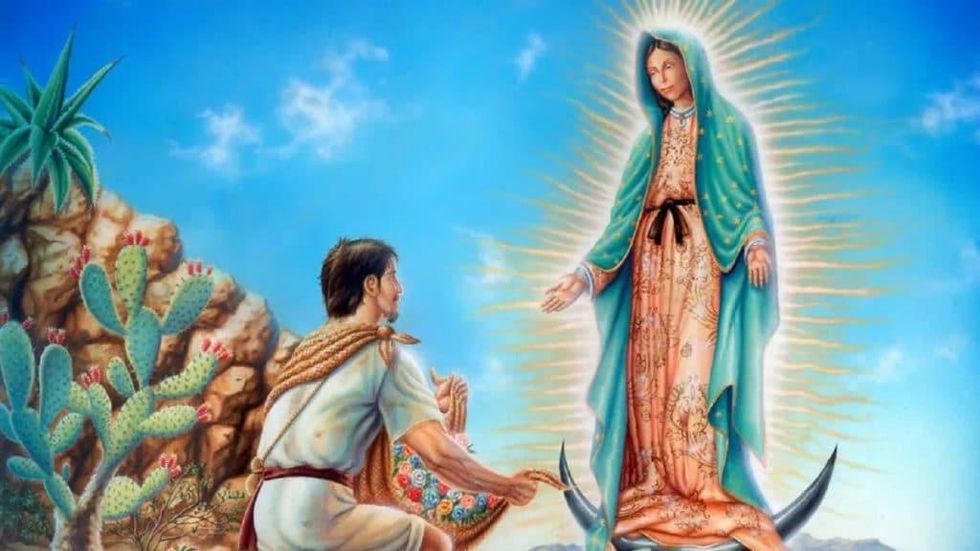 https://www.infopico.com/2020/12/12/hoy-es-el-dia-de-la-virgen-de-guadalupe-conoces-cual-es-la-historia-de-su-milagro/
Many Mexican and other Latin-American households can be found with a photo of the Virgin or even full altars. During the day of the Virgin, the streets are filled with people vibrating with love for Nuestra Señora Salvadora.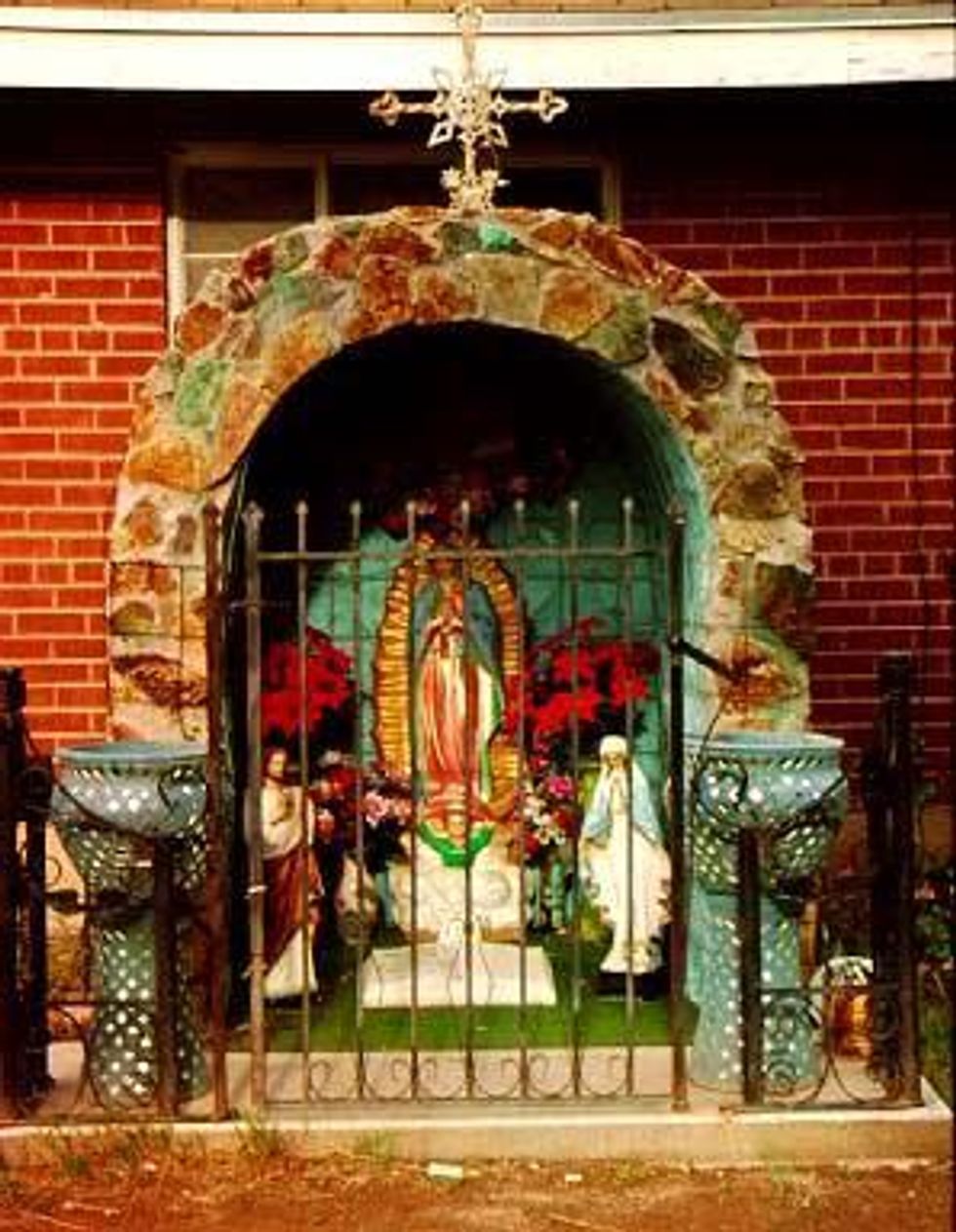 Arizona.edu
The calles are filled with resounding conversations and colorful flowers and as people find Guadalupe as they walk the streets, they honor her presence. In Mexico City, people march the entire street to the Basílica de Guadalupe, singing, surrounded by food stands, and people swelling with love, devotion, and pride of the Virgen de Guadalupe.
The march can be so deeply meaningful to some people that they march on their knees.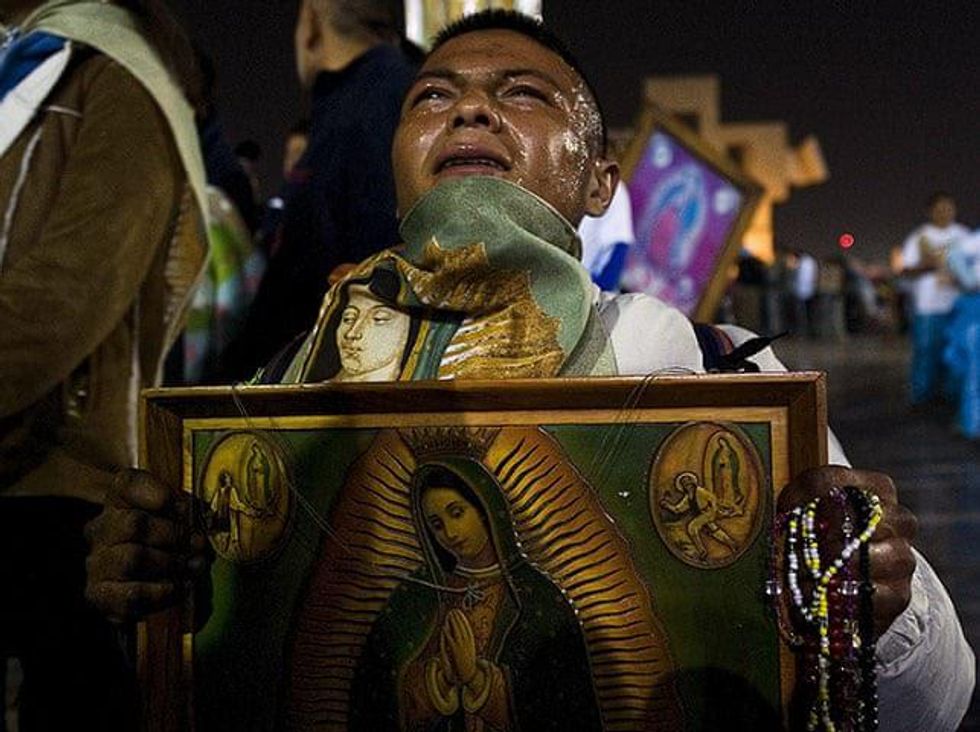 The Guardian
Figures of la Virgen, dancing to the rhythm of the drums, incienso, fireworks going on and on, and food surround the busy city. The exciting celebration overwhelms many. In small cities, mariachis can be found cheering, belting, and making noise in the name of la Virgen de Guadalupe. They scream and shout at any image found on the streets. People are filled with joy because it's finally the day to celebrate and thank her for all she has done for all. You can find paintings of la Virgen de Guadalupe on random walls that will for sure get serenaded with rancheras, and baladas.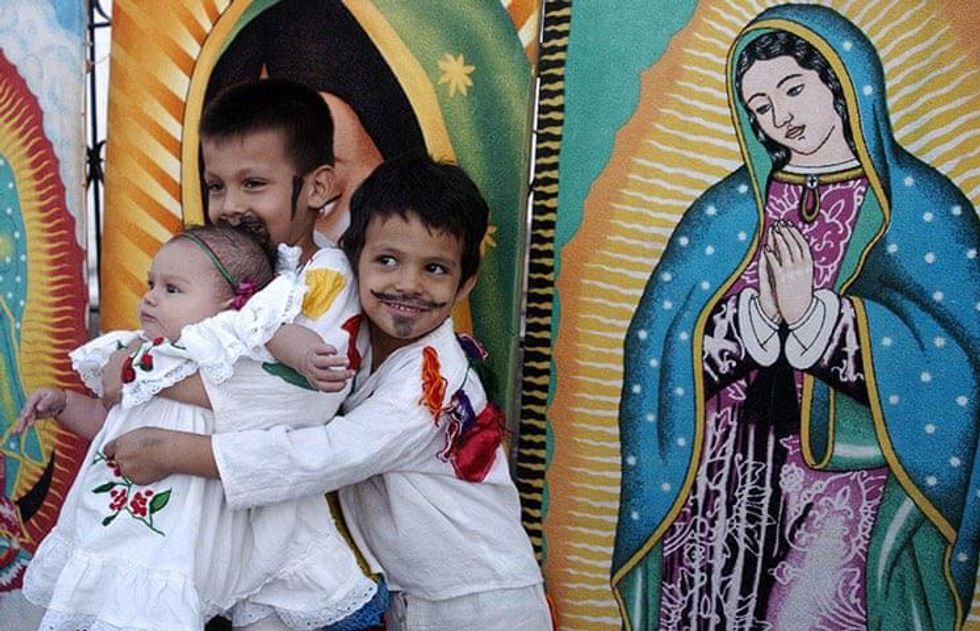 The Guardian
It's a joyous date, and families celebrate together walking, praying, and eating cultural food together. Little children run around dressed as little Dieguitos, with their painted bigotes, sandalias, and sombreros. In churches, you can see people recreating the tale, putting on a big scene of how it all happened, the manto, the flowers, the mysticality of it all.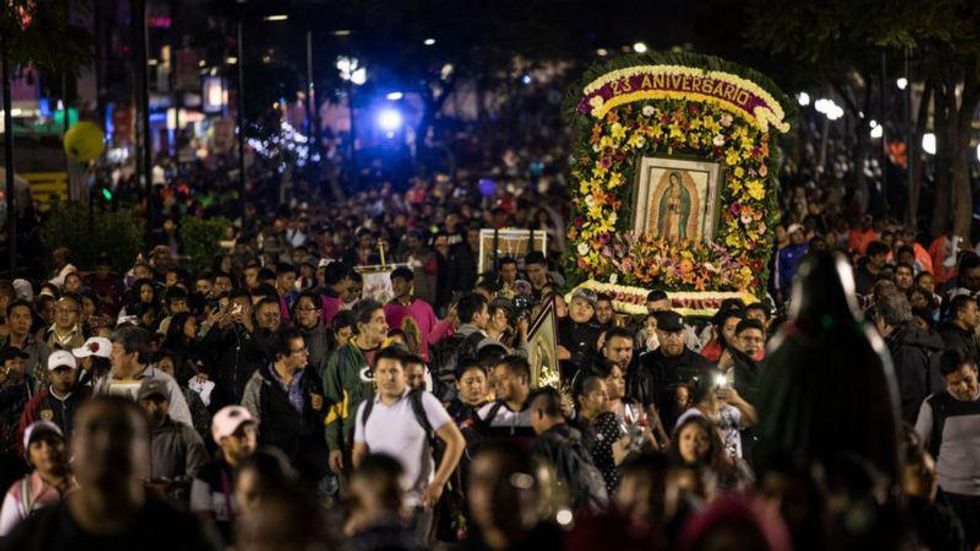 People vibrate with pride and love. Several of their lives changed because of the miracles la Virgen de Guadalupe has done for them. Others are just grateful for the good care they attribute to her.
La Virgen de Guadalupe has always taken care of the Latino community, she's a beacon of hope and light. That's why filling her day with flowers, dances, food, and family is the best-suited way to do it. How do you spend this special day? Let us know on our Twitter @luzcollective