Courtesy of Warner Bros. Pictures/Macall Polay
In case you haven't heard, In The Heights, the fabulous musical by Lin-Manuel Miranda based on the novel of the same name by Quiara Alegría Hudes will soon be on the big screen for all to enjoy. Based in the primarily Dominican neighborhood of Washington Heights in New York City, In The Heights introduces us to a dynamic group of characters unlike what we've seen before.
---
In The Heights' lead character, Usnavi is a Washington Heights bodega owner who has started thinking about closing up shop and returning to his beloved Dominican Republic as soon as he has the money for it. The story tells the tale of a community of lovable people as they navigate the trials and tribulations of life, all held together by one place: the barrio they all come from.
We're giving you a brief list of our favorite characters from the play as we await the film release on June 17th. To say we're excited is putting it very lightly!
Character Breakdown:
Usnavi de la Vega
Bodega owner Usnavi saves every penny he earns while dreaming of one day returning to his native Dominican Republic. "Practically" raised by Abuela Claudia after his parents died early on in his childhood, a series of events occurs that leaves Usnavi wondering about his fate and where his true home is. Lovable, hard-working, and even a romantic, Usnavi shows us a true example of the immigrant experience while also presenting a real conflict between passion and duty.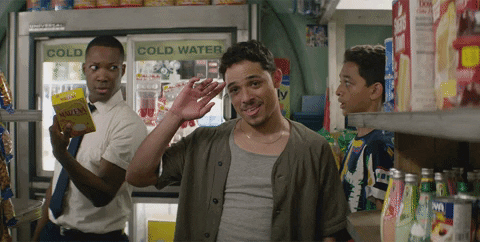 You Got It Salute GIF by In The Heights MovieGiphy
Nina Rosario

Known as the "one who made it out", Nina is the daughter of immigrants who is the first in her family and the barrio to go to college – at Stanford University no less! After losing her scholarship due to needing to work two jobs and failing to maintain her grades, Nina returns to the Heights over the summer and comes to terms with her destiny.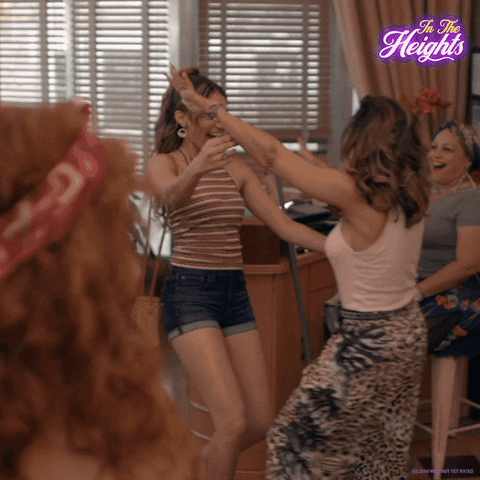 Best Friends Hug GIF by In The Heights MovieGiphy
Abuela Claudia
Abuela Claudia is the beloved "grandmother" to all in the barrio. After arriving in New York in 1943 from Cuba, she worked as a maid but failed to save the money needed to ever be able to travel back to her native country, a hole in her heart that never quite healed.
Benny
The only non-Latino character, Benny works at the dispatch for the taxi company owned by Nina's father. In love with Nina, he dreams of one day owning his own business and shows us the power of true love despite the disapproval of Nina's father.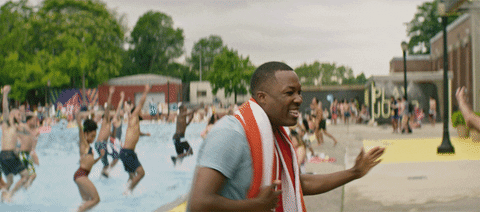 High Five Pool GIF by In The Heights MovieGiphy
Vanessa
Usnavi's main love interest that works at a salon in the barrio, she is amazingly beautiful. Taking an interest in Usnavi, she confides that her dream is to move out of her shared apartment with her alcoholic mother and instead have her own place downtown. Though she can't afford it, Vanessa's dreams are big.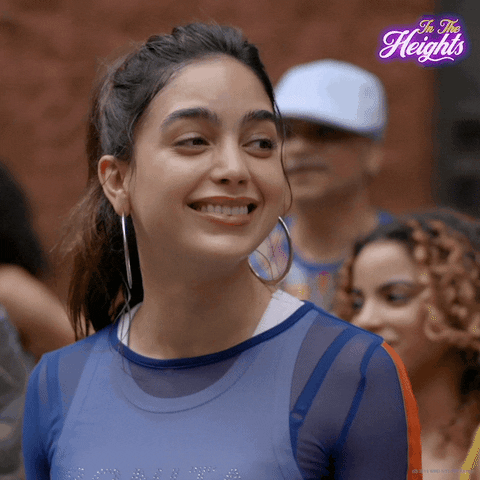 Yes Nod GIF by In The Heights MovieGiphy