How to Challenge the Missing White Woman Syndrome

A phenomenon known as "Missing White Woman Syndrome" has long plagued the media, referring to a tendency to sensationalize and disproportionately cover cases involving white women who are often also young, attractive, and middle-class.
---
Meanwhile, cases involving people of color, LGBTQ+ individuals, indigenous people, and other marginalized groups are often downplayed or ignored altogether.
The term gained widespread attention in the early 2000s, following the disappearance of Natalee Holloway, a young white woman who vanished while on vacation in Aruba. Despite similar circumstances, cases of POC missing women, such as LaToyia Figueroa and Tamika Huston, received far less coverage than Holloway's case and continued to do so for years. The term was coined by journalist Gwen Ifill.
More than 15 years later, the murder of 22-year-old Gabby Petito would spark a conversation once again regarding this phenomenon. While Petito's case was receiving extensive media coverage, there were several cases of missing or murdered people of color happening at the same time that did not receive the same level of attention, prompting Gabby's parents to address the issue and call for people to support the families of other missing persons.
Lauren Cho, a 30-year-old Asian-American woman, went missing in California's Joshua Tree National Park on June 28, 2021. Maya Millete, a 39-year-old Filipina-American woman, went missing from her home in Chula Vista, California, on January 7, 2021. And Daniel Robinson, a 24-year-old Black man and geologist, went missing in Buckeye, Arizona.
David Robinson, Daniel Robinson's father, has been vocal about this disparity in coverage. In a press conference, he stated:
"Oftentimes, when Black and brown children go missing, they're labeled as runaways. Runaways are not receiving the Amber Alert. When it's an adult that's missing -- male or female, Black or brown -- their disappearance is oftentimes associated with some sort of criminal activity… It really desensitizes the case, and it dehumanizes them."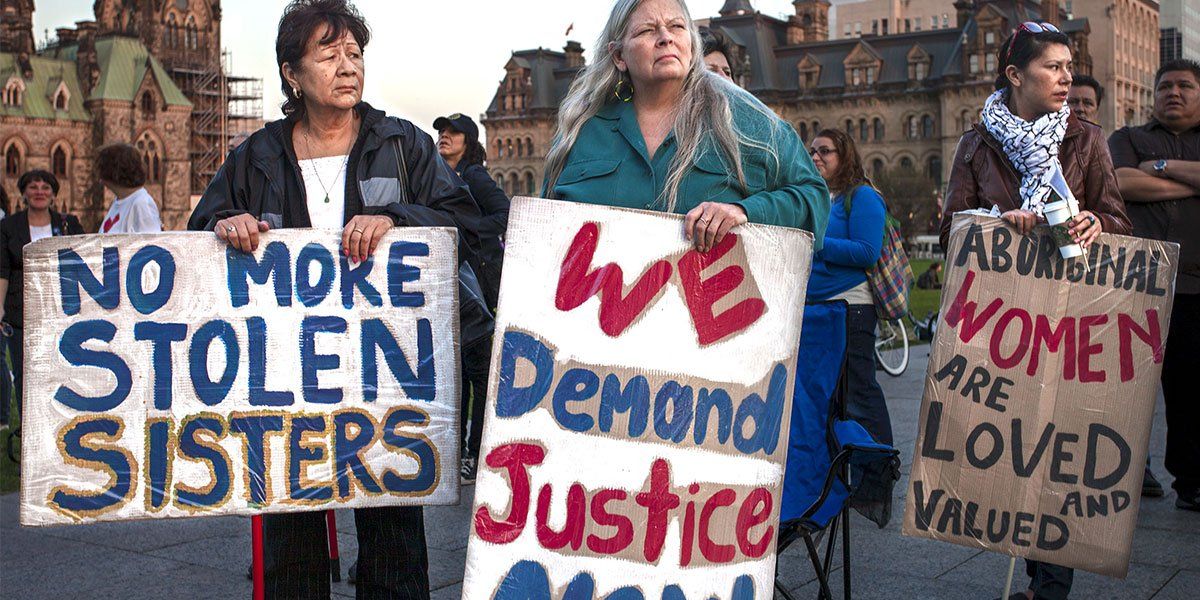 No More Stolen Sisters: A Human Rights Response to Missing and Murdered Indigenous Women. Source: Amnesty International.Source: Amnesty International.
The media's obsession with missing white women is not just a harmless oddity of news coverage. It is a deeply rooted problem that perpetuates racism and discrimination against people of color. By overemphasizing stories about missing white women, the media conveys a troubling message: that the lives of people of color are less valuable and less worthy of attention.
Rather than highlighting their accomplishments or positive contributions to their communities, news stories about missing black women often focus on their personal struggles, such as a history of drug addiction or abusive relationships.
Similarly, Latina women are often portrayed in the media as being involved in criminal activity or drug use, leading to victim-blaming and a lack of sympathy for their cases. Language barriers and immigration status can also make it even more difficult for families of missing Latina women to navigate the media and law enforcement systems.
Compounding these issues is the fact that data on missing Latina women and girls are often grouped together with white women's, making it difficult to measure the true scope of the problem. Without accurate information, it is impossible to fully address the unique challenges faced by the Latino community.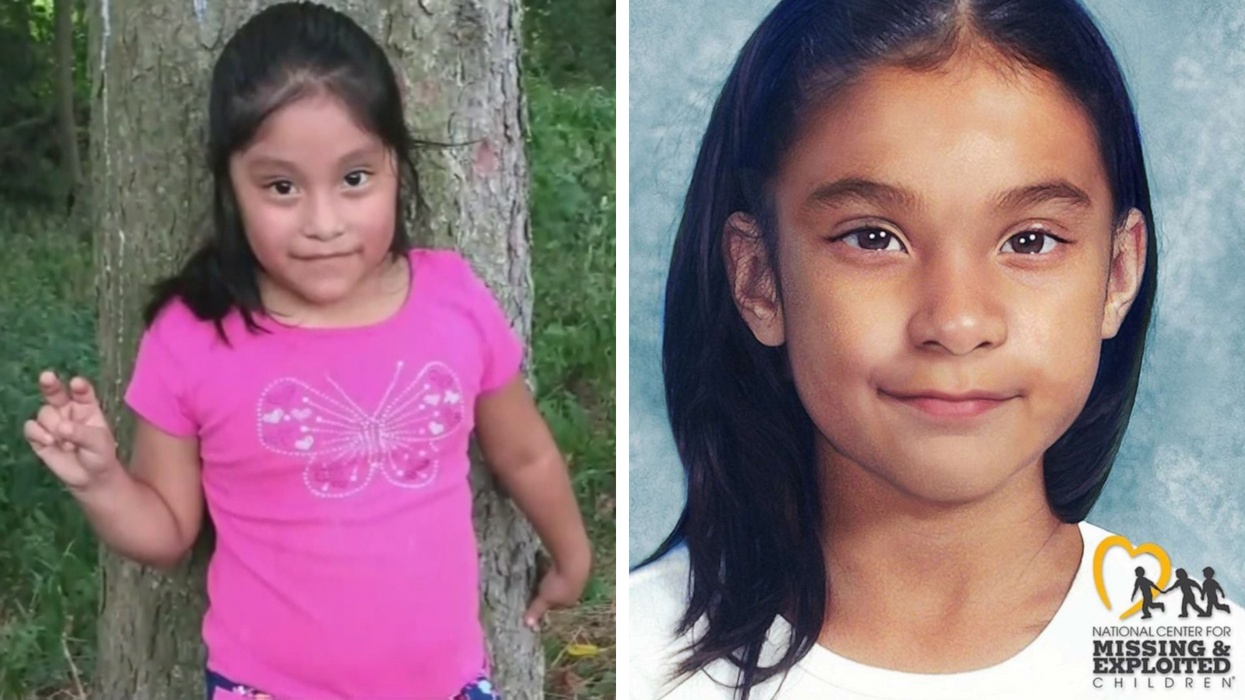 The mother of missing 5-year-old Dulce María Alavez, who disappeared in 2019, expressed concerns that many in the local Latino community are afraid to offer tips for fear of deportation. Photo Source: National Center for Missing and Exploited Children
In today's society, the media wields tremendous influence over public opinion and perception. The way in which missing persons cases are reported and covered can have a profound impact on the families and communities affected by these tragedies.
The National Crime Information Center revealed some concerning statistics regarding missing persons. Shockingly, nearly 40% of those reported missing in 2021 were people of color. To make matters more complicated, there is a concerning misrepresentation happening. The classification of "Hispanic" under "White" is problematic and potentially harmful, obscuring the true scale of the impact on this community and hindering efforts to address the issue of missing persons within the Latino community.
The Black and Missing Foundation highlighted the fact that many minority children who go missing are initially labeled as runaways, which means they are not immediately flagged for Amber Alerts. Moreover, missing minority adults are often stigmatized as being involved with criminal activities, gangs, and drugs. This is exacerbated by the sad reality that there is a general perception that missing minorities live in impoverished areas where crime is rampant, which leads to a lack of urgency in solving their cases.
We can all name Gabby Petito, Natalee Holloway, Chandra Levy, and many other white women who have gone missing. But can any of you name a person of color that has garnered national media coverage? We want our missing to be household names too.
In recent years, there has been increased attention on the issue of Missing White Woman Syndrome, with media outlets and advocacy groups making efforts to diversify their coverage of missing persons and raise awareness of the issue. But there is still much work to be done to ensure that all missing persons, regardless of their race, gender, or socioeconomic status, receive the attention and resources they deserve.
Missing White Woman Syndrome is a pervasive issue that demands urgent attention and action. However, the question remains: what can we, as individuals, do to combat it?
To combat Missing White Woman Syndrome, we can begin by holding the media accountable for their coverage of missing persons cases. This entails highlighting disparities in attention and resources given to cases involving people of different races and socioeconomic backgrounds, and demanding more equitable and inclusive coverage of missing persons cases, irrespective of race or socioeconomic status.
Supporting organizations that provide resources and assistance to families of missing persons from marginalized communities is another effective way to demonstrate support. By amplifying the voices and experiences of marginalized communities, we can raise awareness and generate public interest in cases that may otherwise go unnoticed.
Advocating for policy changes is a critical step in addressing this disparity. This includes advocating for changes in the way resources are allocated and distributed for missing persons cases, as well as advocating for greater accountability and transparency in law enforcement investigations.
And lastly, our social media channels are a powerful resource that we can use to spread awareness, amplify messages, and advocate for justice for missing individuals from marginalized communities. Even a single share of a missing person's photo can make a difference.
Fighting against Missing White Woman Syndrome requires ongoing effort and commitment from individuals and communities, but educating oneself and others about these systemic biases is essential in creating meaningful change.