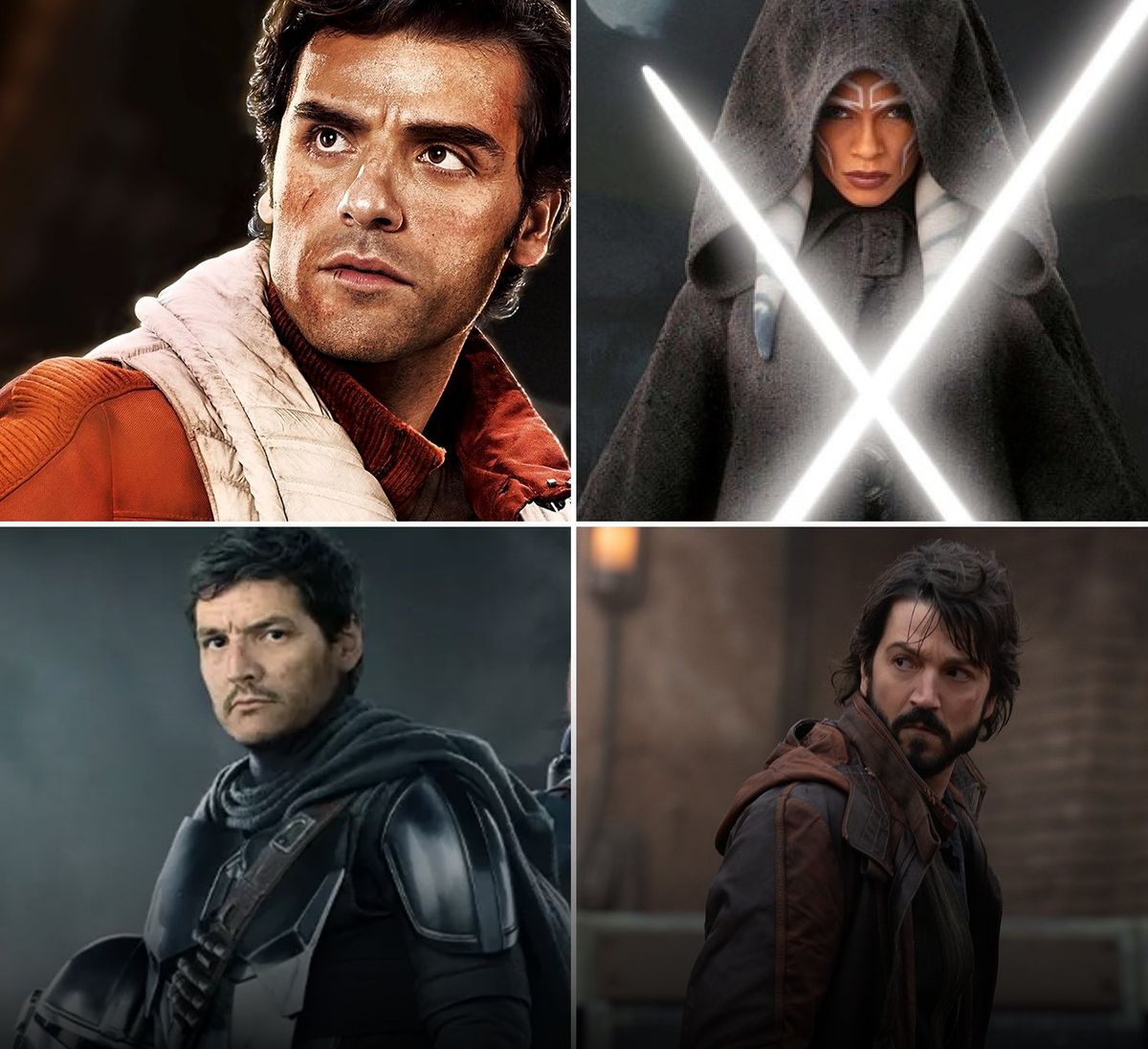 Star Wars has always been more than just an epic space adventure. At its core, the franchise is a reflection of our world, borrowing heavily from our cultural inspirations and real-life struggles.
From the underdog nations in historical and current conflicts to the real-life heroes inspiring Princess Leia's iconic hair, Star Wars has always been a way for us to see ourselves reflected in a galaxy far, far away.
The Star Wars universe has evolved to reflect the changing landscape of Hollywood, with an increasing emphasis on diversity and representation that rings particularly true for Latinos, as the franchise has welcomed more and more talented Latino actors into its castin the past few years. From Pedro Pascal's magnetic performance in "The Mandalorian" to Diego Luna's emotional portrayal of Cassian Andor in "Rogue One: A Star Wars Story," Latinos have become a crucial part of the Star Wars universe.
So today, we're going to celebrate in style by showcasing some of the coolest characters played by Latinos in the Star Wars universe. May the 4th be with you!
The Star Wars universe is a prime example of how diversity and representation can enrich a story and make it more impactful and meaningful for everyone. So let's celebrate the Latine heroes of Star Wars and keep fighting for more inclusivity in our media and beyond.
Have you Discovered the Luz Community Yet?
Thinking about traveling, starting a new workout plan, or building your professional skills? We've got it all.
Looking to feed your mind, body, and soul?
Want to join a community with women just like you? We're covering everything from spirituality, to careers, to dismantling machismo.
Breaking news, think pieces, and trending topics, plus special community announcements and giveaways all in one newsletter.
We do not sell your info. That's shady. When you subscribe you agree to our Terms of Use and Privacy Policy.