Popular Reads

The road to success for an entrepreneur is often a rollercoaster. Just getting started is often scary and daunting. As Latinas, many of us tend to inherit the "scarcity mentality" and our families and friends who often mean well, discourage us from setting off on a path different from their own. They say things like it's not dependable, or it's too hard, or what if we fail? Despite that, Latinas are now, more than ever, building successful businesses and have been leading the way for several years now.
And despite those great entrepreneurial numbers, we still lack mentors, resources, and role models.
Enter stage right: Ashley K. Stoyanov Ojeda authored "Jefa in Training," and the name suits her and this community perfectly. The spanglish guide is composed of intimate conversations with a wide range of Latinas and women of color to explore a world of entrepreneurship that will encourage you to chase that dream that you've obsessively been envisioning.
It also includes valuable tools and materials. Ojeda explains, "Whether a solopreneur or startup founder, this colorful compendium of lessons, interviews, and worksheets, is everything you need to take your side hustle to the next level, start working for yourself, and turn your ideas into something much bigger."
Luz talked with the business madrina on the eve of her book, which premiered on 2/22/22.
This interview has been lightly edited for clarity and flow.
What inspired you to write "Jefa in Training?
I was inspired to write Jefa in Training because I recognized a lack of resources for entrepreneurs by people I had things in common with. I noticed this gap when I was first starting to navigate the world of entrepreneurship and once I started working closely with other Latinas in The Mujerista Network, I noticed that they felt the same way. I wanted to create a resource that we all felt we needed - an approachable yet efficient toolkit that included a variety of different perspectives and actionable steps. "Jefa in Training" became that and more.
What part of the book was the most fun to write, and what part was the most challenging?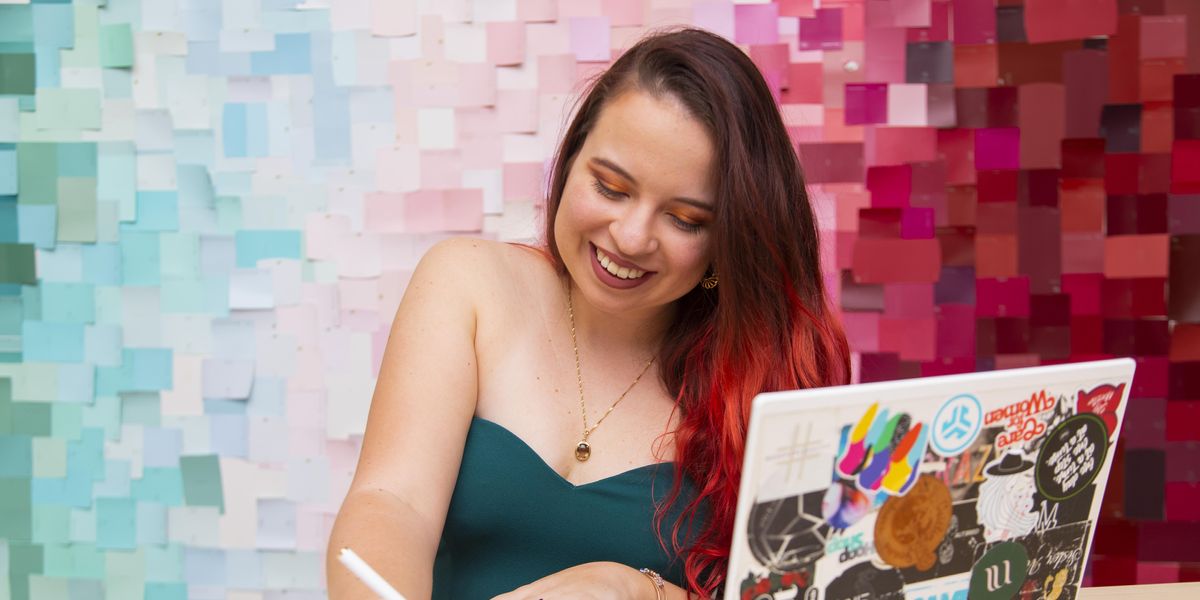 I had a really great time writing most of the chapters! The one that gave me the most trouble was the finance chapter and truthfully, I would not have been able to do it without my fantastic collaborator Vanessa Duran, Founder/CEO of DCC Accounting. In that chapter, she shares her framework, the One-Page Financial Plan, and all of the things to consider while building it. It's one of the most important things for any entrepreneur to understand, and it also can be one of the most overwhelming parts of building any business. We put together this chapter in a way for it to be approachable with the hopes that it will help many!
What would you say to an entrepreneur who is thinking of getting the book; how will it help in their journey?
"Jefa in Training" will help them build the roadmap they need to launch their business. The book was written so that yes, you can read it front to back, complete all the worksheets and at the end have a business plan - however, if you already have an idea and have been in business for some time, at the end of the day it's a toolkit as well. That means that you don't actually have to read the whole book to benefit from it! If you think you need help developing your USP, there's a chapter and framework for that; if you need help developing your sales strategy, there's a chapter and framework for that as well. Not only will it help them take actionable steps because of the workbook format, but it also will provide inspiration as they read the tips and stories from other successful Latinas throughout the chapters.
What perspectives or beliefs have you challenged with this work?
At some point in our lives, we all experience imposter syndrome and writing this book was actually the first time I experienced it first hand. It wasn't until I was writing the part about imposter syndrome that I realized why I was feeling this way.
"The reason that imposter syndrome exists is that more people like you aren't doing what they want to do. By doing what makes you afraid or anxious, you are breaking the cycle."
And just like that, I realized I needed to indeed break the cycle. I needed to write this book to inspire the next generation of Latinas to launch businesses and write books. I had to lead by example.
You're known as the business Madrina; how was the nickname born?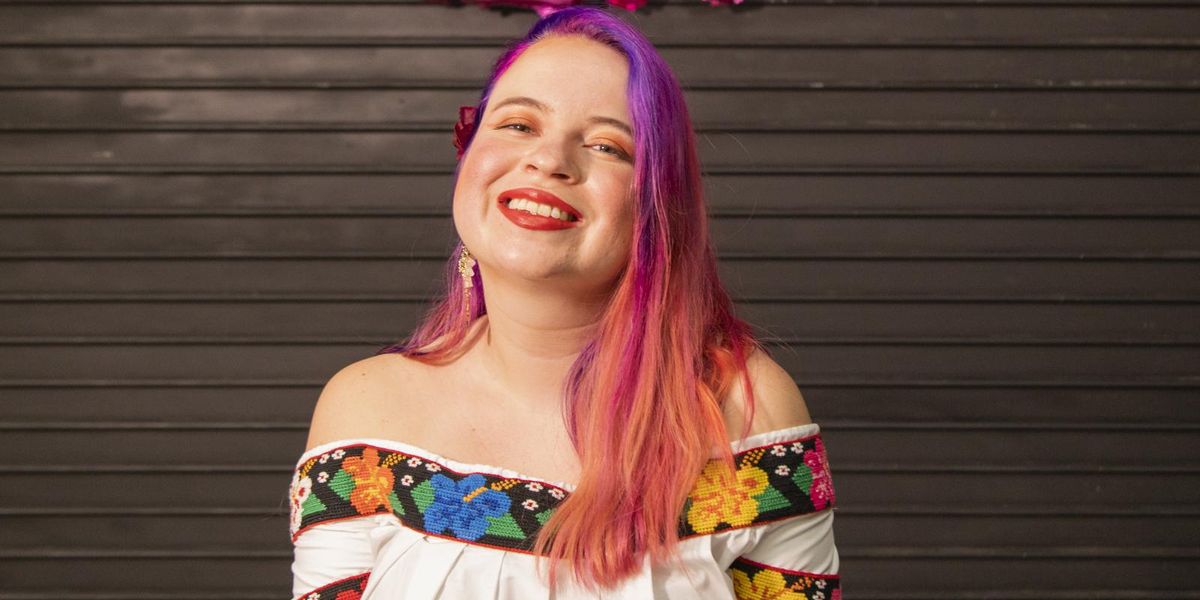 A longtime client of mine in the music industry once called me her fairy godmother, and at the time, I laughed it off. Once I started coaching more and more, I realized that she wasn't quite far off with that joke. My main goal is to not just coach entrepreneurs but to also help them get the resources they need (whether it be knowledge, network, funds, emotional support - whatever!). I never want to say "no, I can't help you" to someone. My vision is that I will indeed be able to go wave my magic wand and if I can't help them, connect them with someone who can.
Without giving too much away, please share a favorite quote from the book. Why did this quote stand out for you?
In the "Lessons Learned" part of the book, Julissa Prado (Rizo's Curls), says, "Just because something hasn't been done before doesn't mean it's not possible. Don't be afraid to do things differently." That really stands out for me because so many of us grew up thinking that being "different" is bad - when in reality, I truly see that through our differences, we can find our strengths (hence the chapter "Ser Diferente Es Ser Fuerte").
In closing, is there anything you would like to say to the Luz audience reading this article?
By taking the step of starting your own business, you've also participated in bettering the entrepreneurial landscape for women like us—and that is how we create real change. And I would be honored to have "Jefa in Training" be the tool that helps you launch. And I'm always a DM away if you need me :) Gracias!
Don't walk; run to buy this book if you've been thinking of going solo or are on your way to start a business. It'll become another tool in your toolbox on your entrepreneurial journey. You can purchase the book at: https://www.ashleykstoyanov.com/jefa-in-training
Have you Discovered the Luz Community Yet?
Thinking about traveling, starting a new workout plan, or building your professional skills? We've got it all.
Looking to feed your mind, body, and soul?
Want to join a community with women just like you? We're covering everything from spirituality, to careers, to dismantling machismo.
Breaking news, think pieces, and trending topics, plus special community announcements and giveaways all in one newsletter.
We do not sell your info. That's shady. When you subscribe you agree to our Terms of Use and Privacy Policy.