Taqueras Changing the Taco Game

We're familiar with the taqueros who make our delicious tacos de Asada, Pastor, and Buche, to name just a few from a long list of taco faves. But have you ever wondered why there are so many dudes making the tasty concoctions? Where are the taqueras?
---
Well, luckily for you, we found a few and we're certain there are many more. These amazing Latinas are disrupting the status quo in a male-dominated space and, although you might not see enough of them, they exist. They are dedicated badass women who work hard, offer hospitality, and take care of their families, all while working to make a name for their businesses. Latina women don't have to be solely at the tortilla station (but they can if they choose to, obvi). Instead, they can create their own spaces and be the ultimate taquera they aspire to be. Get to know these Alpha taqueras:
Yolanda Guerrero
She is the owner of Tacos Guerrero, a taqueria located in East Austin, Texas. Before she owned her taco truck, she was cleaning houses and working at restaurants. That was until 2016 when Yolanda Guerrero's son bought her a trailer to be her own boss. Yolanda runs Tacos Guerrero and is the sole employee. Next time you're in Austin, head over and get your taco fix at Tacos Guerrero. If we haven't convinced you, these rave reviews should.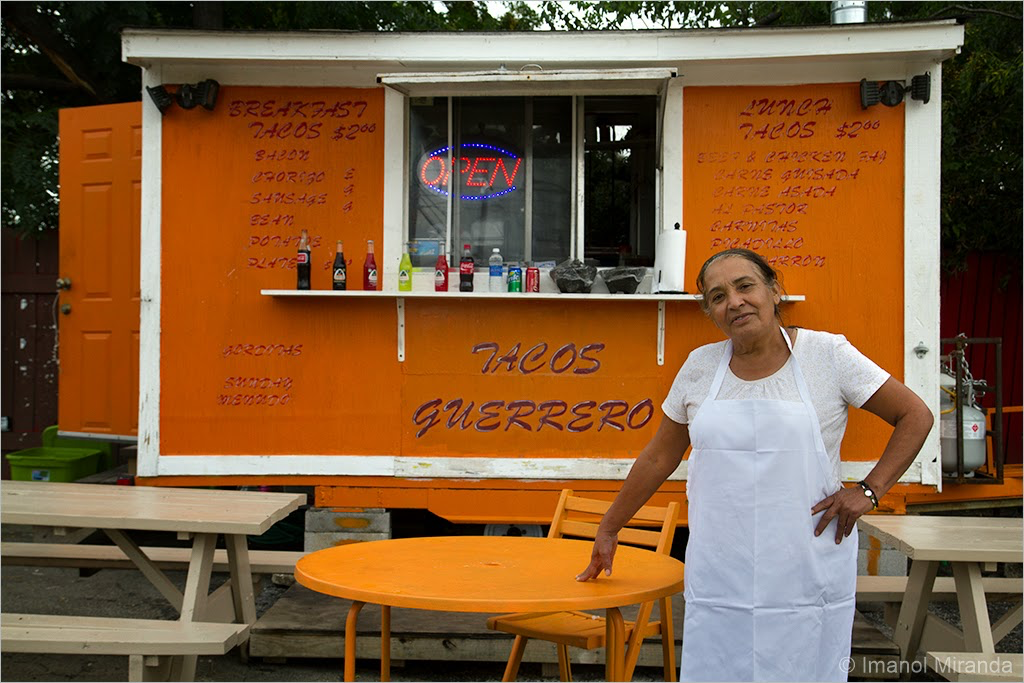 Source: Imanol Miranda/mexicanamericandream.blogspot.com
Socorro Herrera and Dora Herrera
They both own the hidden gem, Yuca's. It was founded in 1976 by "Mama" Socorro and is known for having delicious Yucatan dishes, including tacos. Socorro Herrera and her daughter Dora Herrera take care of this small shop that the community loves. This daughter-mother duo believes in community and they are doing their part to continue building that out. "It's not just eating, but coming together," says Dora Herrero. We agree and we hope you do too. Check them out next time you're in Los Angeles.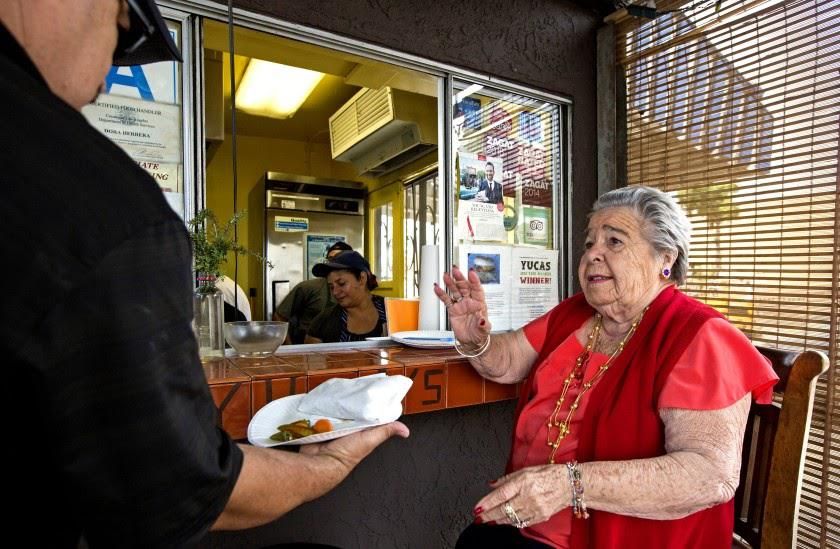 Source: Brian van der Brug/Los Angeles Times
María Cardenas and Esmeralda Cardenas
Another pair of hardworking sisters. They are behind Tacos La Madrina, the result of hard-work, passion, and dedication, located in Hesperia, California. Maria Cardenas was a taquera who started in the taco biz 20 years ago, selling tacos from home, then from a taco cart, and eventually, with the help of her sister, saved enough to get her own truck. Last year in 2020, her sister put in half the money to purchase the truck. Since then, her taco truck has been doing well and keeps her original taco cart running with the help of her sister Esmeralda. We're here for this hermana duo making it happen in these taco streets.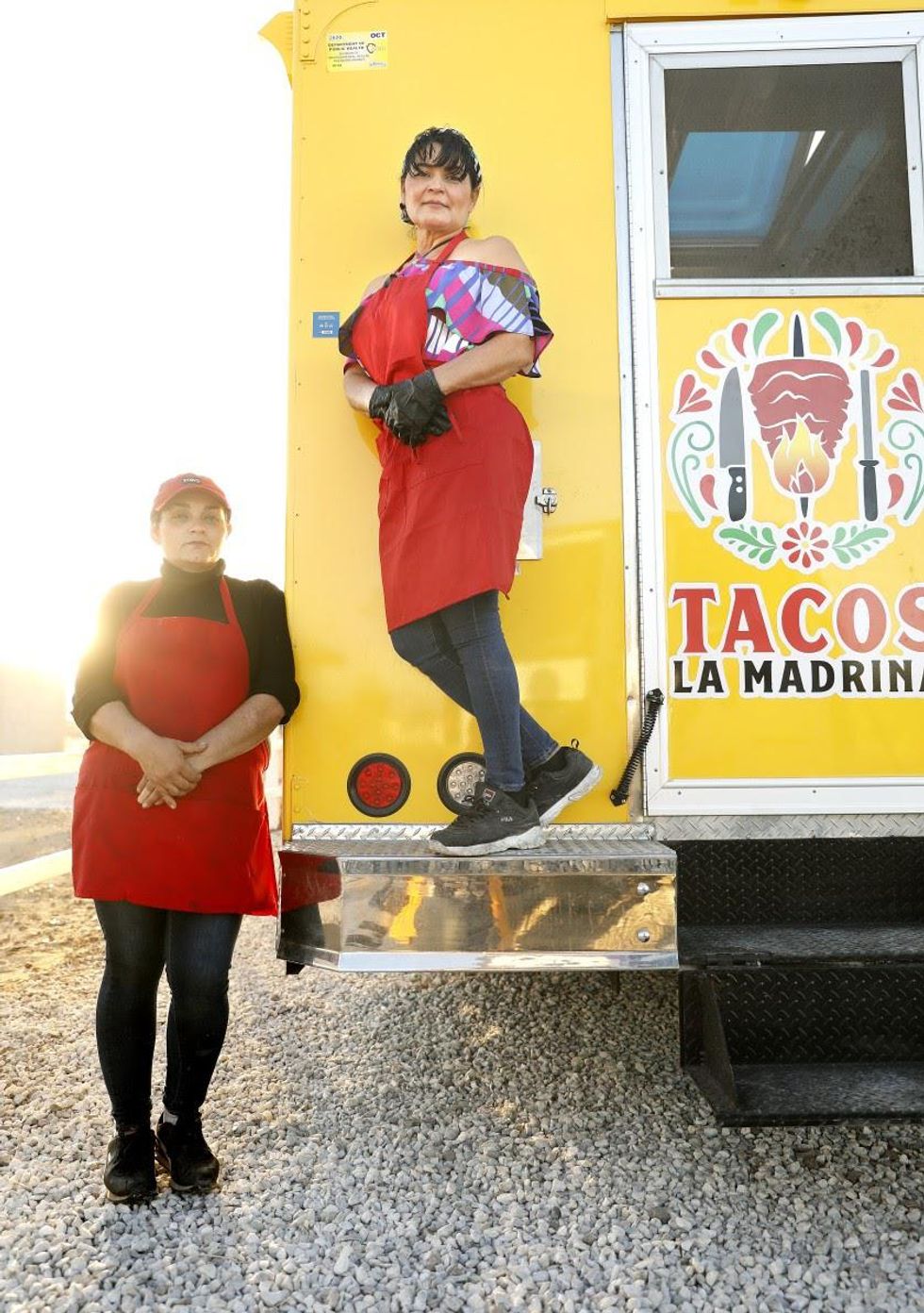 Source: Christina House/Los Angeles Times
Magdalena Alvarez
As we know, tacos are universal and are found all over the country (and the world, of course). Magdalena Alvarez has your back in Tucson, Arizona, with her family-owned Street Ensenada Food. Her taco truck has been running since 2018 and specializes in Baja California dishes. She and her daughter Sharon Alvarez have made a fusion of dishes that have caught people's attention. Their most popular tacos are al pastor, made from a special recipe only Alvarez knows. Sign. Us. Up.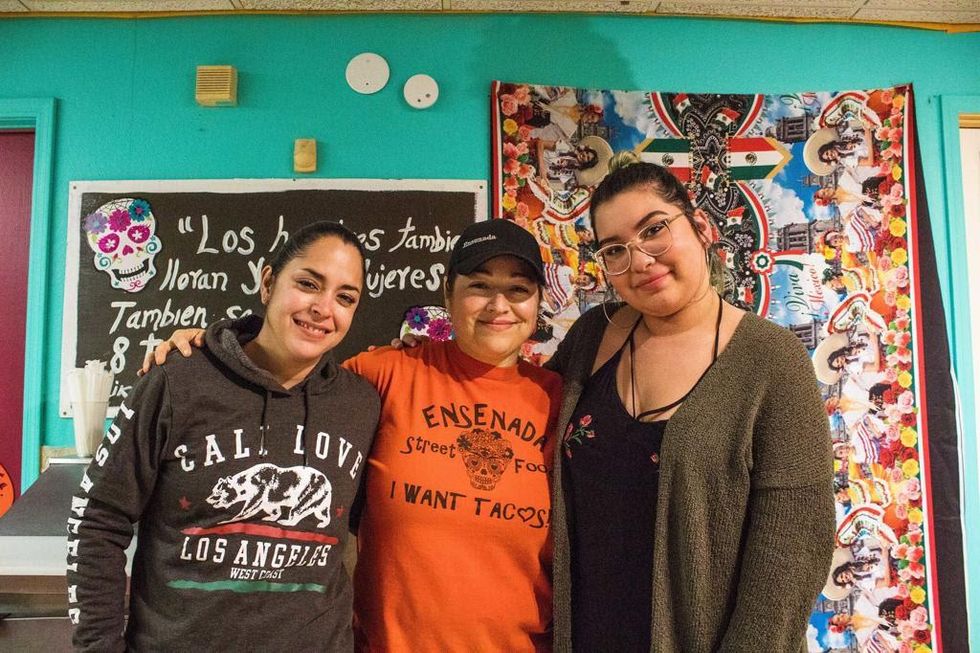 Source: Andi Berlin/Thisistucson.com
So check them out, get a taste of their delicious tacos, and support these amazing taqueras and women-owned businesses. Taqueras deserve their place in the taco community and clearly, they're earning it. We're hungry now, so we're going to go get some tacos. ¡Feliz día del taco!
Related Articles Around the Web