As the fall weather gets cooler and the days become darker sooner, sitting in the sala and spending the evening with your family, your cobija, and a taza of something warm (our personal fave is a soothing cup of te de manzanilla) watching some good telenovelas is what memories are made of. It's part of your mom's routine and your dad's secret guilty pleasure to watch these soap operas full of crazy plot lines every night.
In the fall spirit of comfy warm nights on the couch, we bring you our favorite seven telenovelas to watch that you might have forgotten about or haven't heard of but we promise are going to inspire some audible gasps and possibly the sudden spitting out of your tea.
---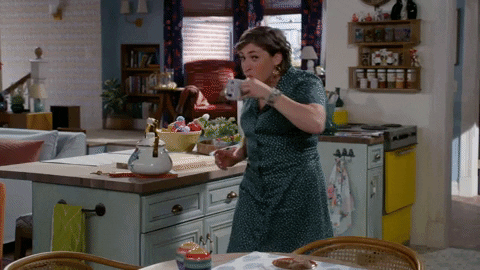 Mayim Bialik Spit Take GIF by FOX TVGiphy
Amy, La Niña De La Mochila Azul
An underrated classic, this telenovela from 2004 is about a tomboy child who grows up on the shore with her fisherman step-dad who rescued her from the sea (you'll have to watch to figure out why a kid is at sea to begin with). It stars our beloved child actor, Danna Paola. There are many twists and turns, but our favorite has to be Amy's friendship with a mermaid named Coral.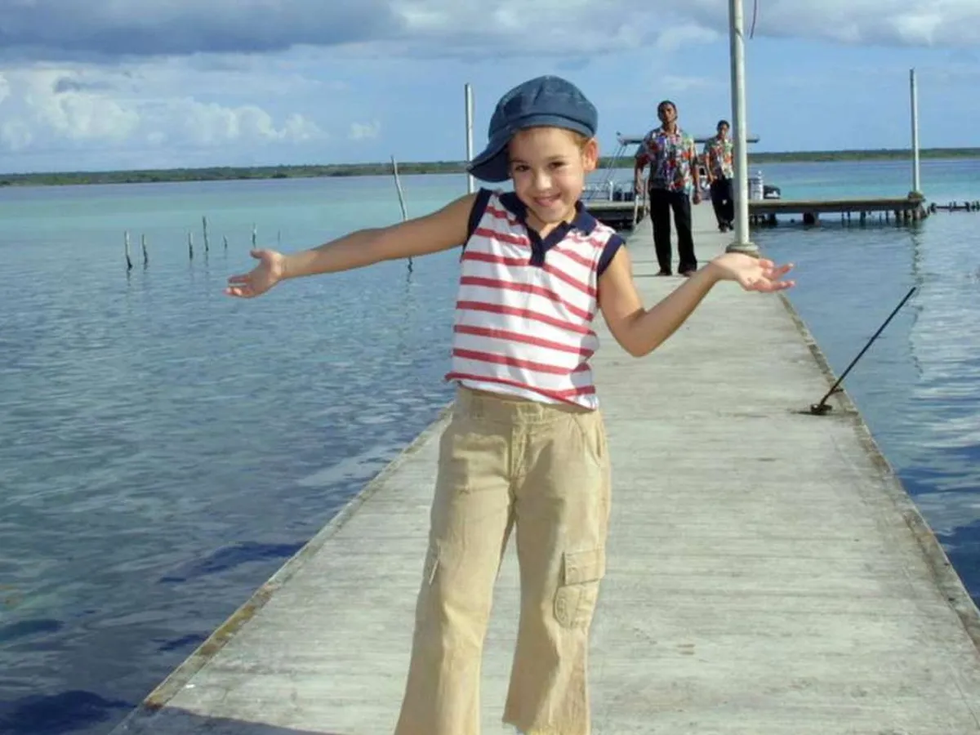 Hasta Que El Dinero Nos Separe
Some novelas are so ridiculous they border on comedy. Hasta Que El Dinero Nos Separe falls in that category. This telenovela follows Rafael Medina having to gather money after crashing into Alejandra Alvarez's car. Alejandra offers him work at her car dealership to pay her back, but soon he begins to fall in love with her. The constant highs and lows keep you wanting more as you get pulled into the twists and turns of their story. This Univision novela is sure to steal your heart.
Available to watch: Univision

Source: Univision
Cuidado Con El Angel
We know how much our mothers (and us too, we have to admit it… )love the heartthrob William Levy, which is why Cuidado Con El Angel is a family must-watch. The novela has Maite Perroni playing Maria De Jesus, an orphan girl who escapes the orphanage only to meet Juan Miguel later in life. Juan is a psychiatrist who helps Maria De Jesus (Marichuy) escape her life as a rebel and get her off the streets. Like any novela, the romance between the two is worth the watch.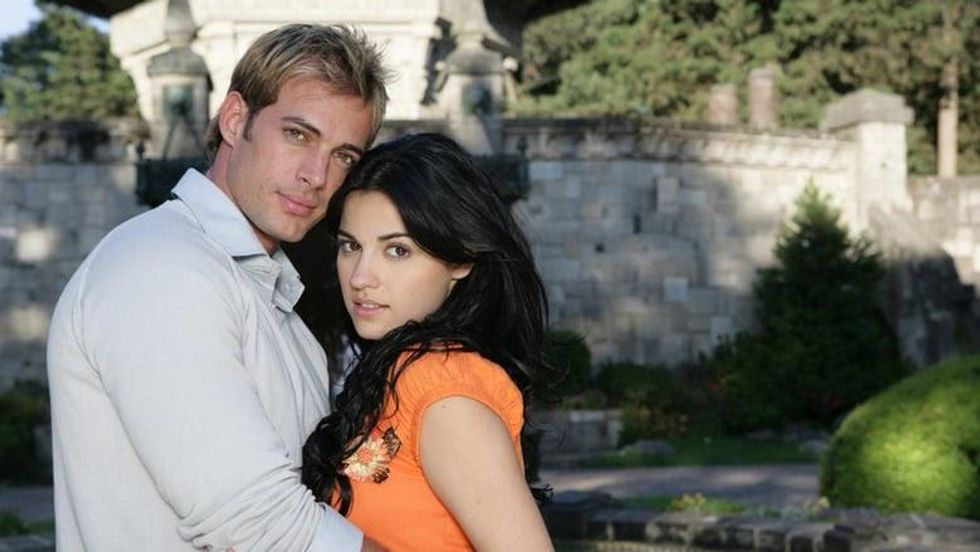 Source: Mezcalent
Las Tontas No Van Al Cielo
Are you looking for something filled with drama that will also make you laugh your butt off? Definitely check out Las Tontas No Van Al Cielo. Candy is a woman who found out her husband cheated on her with her sister, leaving her hurt and betrayed. She decides to go with her uncle to Guadalajara and fakes her death. Dramatic? Yeah, just a little. When she finds out she's pregnant with the ex-husband's child, she decides to live under another identity and soon meets Santiago. The exact dose of Telenovela drama you need.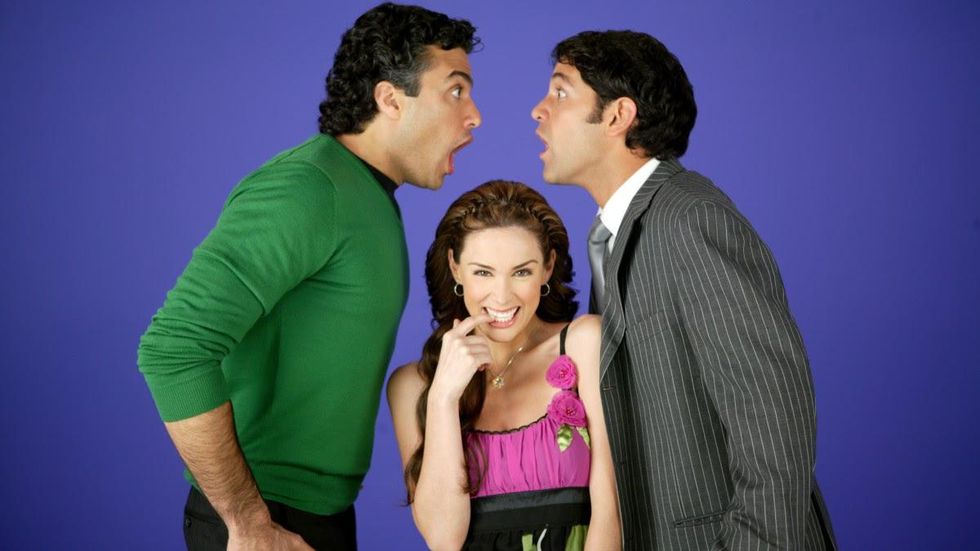 Source: lasestrellas.tv
Fuego En La Sangre
It can't get any more dramatic than this. A novela about three siblings who swear they will take revenge on their sister's death and kill everyone in the family of the now-deceased man who cheated and lied to their younger sister. Along the way, they each fall in love with the daughters of the man they wanted to take revenge on. Ugh! The ultimate enemies to lovers trope. And to top it off, the novela also brought us the iconic song "El Bombon Asesino" by Ninel Conde!
Available to watch: YoutubeTV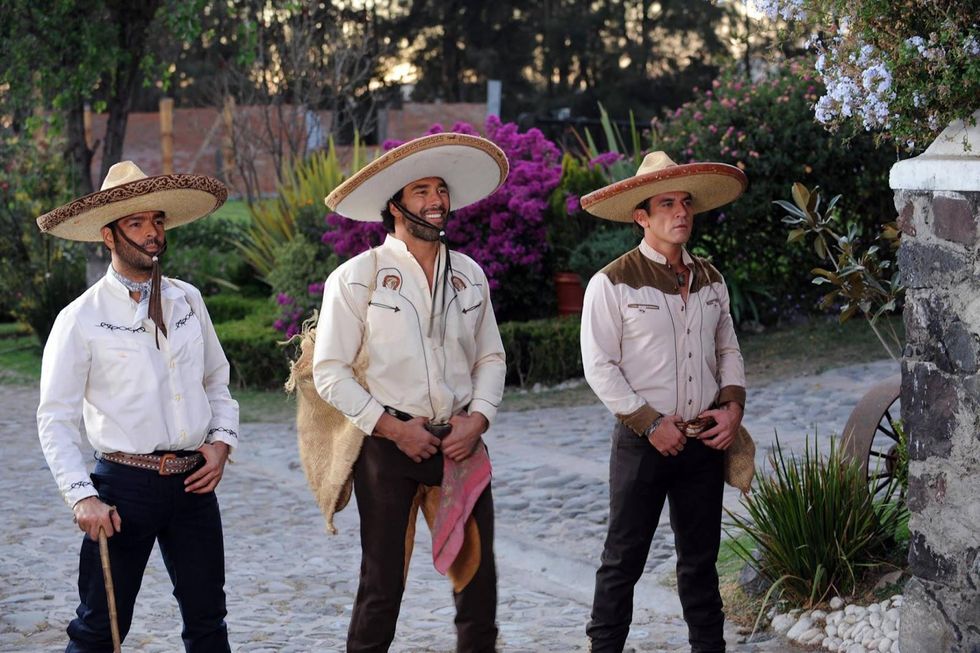 Source: IMDb
Señora Acero
Sara Aguilar is Mexico's most powerful drug trafficker, who also happens to be a mother willing to do anything to protect her loved ones. Although Sara is the main focus of the first two seasons, the other three seasons revolve around another powerful woman named Vicenta, a coyote who helps immigrant families cross the U.S border. So if you're looking for Telenovela lawbreakers, this is the perfect show for you.
Available to watch on: Netflix.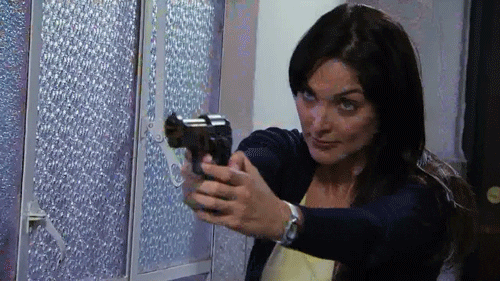 novela telemundo GIF by Senora Acero
Giphy
La Casa De Las Flores
Although early 2000's novelas are iconic and well-loved, a recent novela that caught people's attention is La Casa De Las Flores. It's a more modern twist to telenovelas and how we watch them but no less dramatic. This hilarious Mexican comedy-drama series tells the story of a wealthy family that owns a flower shop who have to keep up the facade of being a "perfect family" after their secrets are exposed. Plot twists, lies, and ridiculous moments are non-stop but beware, this is not a family-friendly telenovela. The sex scenes don't leave a lot to the imagination.

Available to watch on: Netflix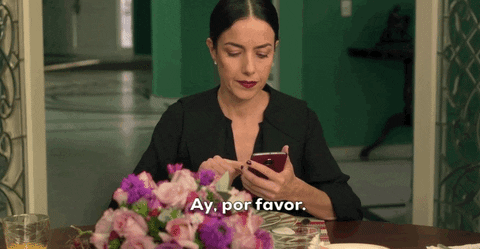 La Casa De Las Flores Ay Por Favor GIF by netflixlat
Giphy