Ivy Queen: La Reina del Reggaeton and Battling Machismo

When we think of reggaeton, we might think of Daddy Yankee, Bad Bunny, or one of the mujeres of the genre dominating the airwaves. Taking a closer look at reggaeton, the love child of dancehall and reggae, you may also think of the first female pioneer of the genre: Ivy Queen.
---
You might know her by one of her many nicknames, but the impact Ivy Queen, also known as La Reina del Reggaeton, La Reina, La Diva, La Caballota, etc. is undeniable. Ivy Queen's "Quiero Bailar" was a smash hit from its inception, and one that fought against the tide of machismo that dominated reggaeton. It truly was a man's world despite Ivy Queen (her birth name is Martha Ivelisse Pesante Rodríguez) being there from the very beginning when the genre now known as reggaeton was simply known as Spanish rap and reggae.
Queen was born in Añasco, Puerto Rico, moving to New York City when she was a child. Though she didn't finish high school, the artist known as La Caballota went on to study music at the New Jersey School of Performing Arts. Spending much of her time caregiving for her family in lieu of doing her homework, Ivy Queen saw a broadcast of Celia Cruz performing on TV in 1974. That performance by legendary salsera Cruz is what ultimately inspired Ivy Queen herself to pursue writing her own music.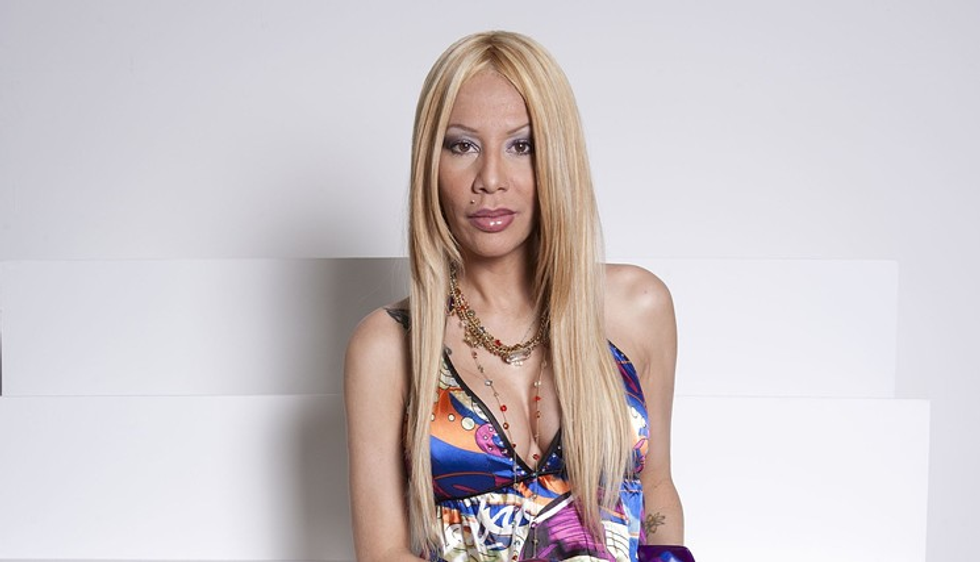 Source: Lunchbox LP
At 18, the future reggaetonera moved to San Juan where she met DJ Negro, one of the architects of what we know as modern reggaeton. At Negro's suggestion, Ivy joined the Noise, an all-male Puerto Rican group that later became one of the first group performances of reggeaton. Growing tired of the sexual themes and violence normalized in reggaeton songs, Ivy Queen went solo in 1997. From there, she released her first album "En Mi Imperio" for Sony Discos.
After a sophomore attempt entitled "The Original Rude Girl" fell flat, Ivy Queen was then dropped from Sony. She began her ascent to fame with the subsequent release of her smash hit "Quiero Bailar," a distinct feminist anthem in the time of perreo and sexist lyrics. Her stardom continued to grow with other releases like "Quiera Saber."
Ivy Queen has remained a consistent figure in reggaeton with regular releases and a solidified role as one of the original creators of the genre.
Ivy Queen - Quiero Bailar / Quiero Saber (HD)www.youtube.com
In 2019, Ivy Queen came forward about how modern performers of "urbano" music have ignored her requests to collab. The names include some of our favorites, including Bad Bunny, J Balvin, Ozuna, and Rosalia, who Ivy Queen considers her successor in many ways as a modern reggaetonera. High praise from La Reina herself! Since her callout, it seems the tides changed and she was most recently featured on a remix of "Yo Perreo Sola" featuring Nesi and Bad Bunny himself, in 2020. There have also been reports of J Balvin reaching out to Queen to create music.
BAD BUNNY x NESI x IVY QUEEN - YO PERREO SOLA REMIX | YHLQMDLG (Audio Oficial)www.youtube.com
Despite this olive branch by Balvin, Queen sticks to her guns in being more selective over who to release music with. When discussing her potential collab with Balvin, she explains, "There's Balvin's lyrics and then there are mine, which are always in defense of women. We have to come to an agreement so we can sit down and come up with lines that are as global as possible, with no contempt for women." Queen has also come forward with reports of recording a song entitled "Un Dia Sin Nosotras" featuring modern stars like Karol G which has been shelved due to "label politics" as Queen put it.
Despite all of these setbacks, Ivy Queen continues to operate as a machine against a lot of the bad parts of reggaeton, constantly showing love for her LGBTQ+ fans and fighting against machismo at every turn. To this, we celebrate the success of Ivy Queen and thank her for her work, without which we wouldn't see nearly as many strong mujeres in reggaeton and urbano music as a whole.
Related Articles Around the Web