The Evolution of Reggaeton: From Machismo to Mujeres

If you've been tuned into music for the past few years, you might turn on the radio and hear artists like Bad Bunny and Rauw Alejandro dominating the airwaves with their hit songs. As reggaeton continues to grow in popularity in the Western world, we wondered about the evolution of reggaeton from being male-dominated in the Caribbean and Latin America to the emergence of more and more women artists taking over the headlines.
---
Reggaeton began in the 1990s with San Juan nightclubs circulating the music. Panamanian artists like Nando Boom and El General were some of the first to perform earlier versions of "reggae en español", but the genre evolved in Puerto Rico where a then-unknown artist who went by Daddy Yankee dubbed the new genre "reggaeton" in collaboration with DJ Playero in their album "Playero 36" released in 1994. Reggaeton is a cultural pillar for many artists who use it to communicate daily struggles in their neighborhoods while focusing on themes like poverty, love, sex, drugs, and crime.
Despite its popularity, a lot of the Latinx community remains divided on the values of reggaeton. Many criticize it for its anti-feminist themes in calling women derogatory names, while others claim it associates the Latinx community with living lives of crime and violence. The recent "Perra" collab by J. Blavin and Tokischa was a doozy. Others say it retains value based on artists who have mobilized the genre to spread political and societal messages to challenge what we know. Bad Bunny is one of the more modern examples of this. In his music video for "Caro," he had model Jazmyne Joy replace him in an androgynous switch that challenges a lot of what we think of when it comes to masculinity.
BAD BUNNY - CARO | X100PRE (Video Oficial)www.youtube.com
While this is a big difference in the way reggaeton has been delivered, it is the women who have truly moved the genre into less machismo and more empowerment. From pioneers like Ivy Queen who gained popularity due to her hit "Yo Quiero Bailar", the artist known as La Caballota paved the way for newer artists like Karol G, Natti Natasha, Anitta, and Becky G to join the ranks of modern reggaetoneras. With Becky G's "Mayores" introducing the world to her entrance into reggaeton and Karol G's consistent hits, new artists are paving a new era of reggaeton: one with women spearheading it.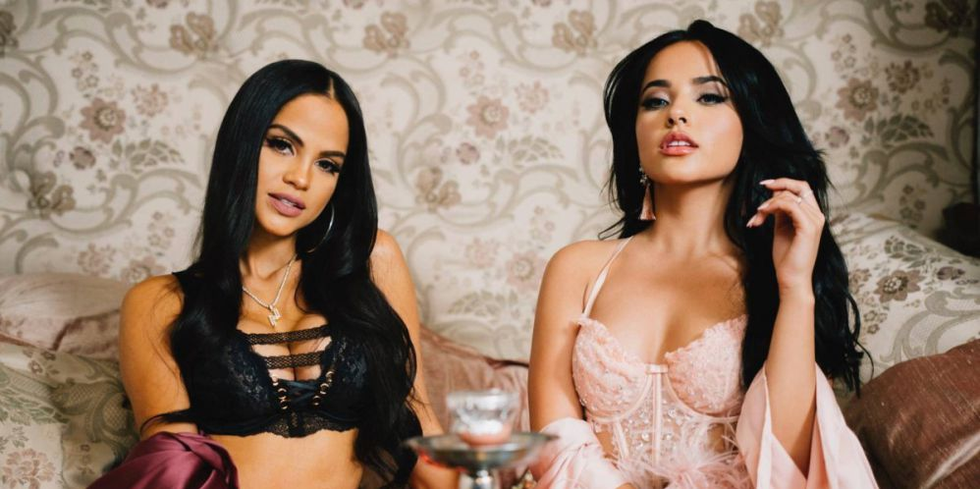 The women of reggaeton don't only resign themselves to exclusively producing reggaeton tracks either. Natti Natasha releases a combination of reggaeton and bachata hits inspired from her native Dominican Republic. Karol G combines pop and reggaeton in her releases, even working with American artists like Nicki Minaj on tracks like "Tusa". This new generation of women working to redefine the genre with themes of strength, love, and power is inviting more female audiences to become more diverse in the genre itself.
Becky G, Maluma - La Respuesta (Official Video)www.youtube.com
Reggaeton more than ever before is becoming as diverse as its performers. With male reggaetoneros like Residente creating tracks to combat political instability in Puerto Rico, reggaeton is being used as a device to be a true cultural movement for everyone involved. Combating machismo in the genre is not just the right thing to do, it's what reggaeton needs to propel its popularity forward. Redefining reggaeton as a female-led movement with more diverse themes than that of crime and drugs is empowering for everyone and gives us something to really vibe with. With new artists constantly releasing music for us, it's only up from here.