Meet the Latina Costume Designer Behind Marvel's "WandaVision" Outfits

If you've been following the Marvel Cinematic Universe (MCU) since its inception in 2008, you would know that Latinx representation in the MCU is lacking.
---
Latinas had to wait until 2014 to see Zoe Saldana, an Afro-Latina, play Gamora in Guardians of the Galaxy, and until 2017 for Afro-Latina Tessa Thompson to play Valkyrie in Thor: Ragnarok. While representation on screen is missing, Mexican costume designer Mayes C. Rubeo is working hard behind the scenes to show that Latinas are experts when it comes to cinematic fashion.
In Marvel's first live-action Disney+ series, WandaVision follows Wanda Maximoff/Scarlet Witch (Elizebeth Olsen) and Vision (Paul Bettany) living in an alternate universe that jumps into different sitcom eras every episode. With a unique time-jumping format, Rubeo and her team had to ensure each outfit was authentic to the storytelling and to the clothing that was worn during that decade.
Rubeo is no stranger when it comes to designing costumes set in different time periods. She became the first Latina ever nominated for a Best Costume Design Oscar in 2020 for her work on Taika Waititi's Jojo Rabbit – a war comedy about a young boy who is an apsiring nazi and his single mother set in the later stages of World War II. Rubeo's other costume work includes: Apocalypto, Avatar, World War Z, Thor: Ragnarok, andmost recently Thor: Love and Thunder whichis set for a 2022 release date.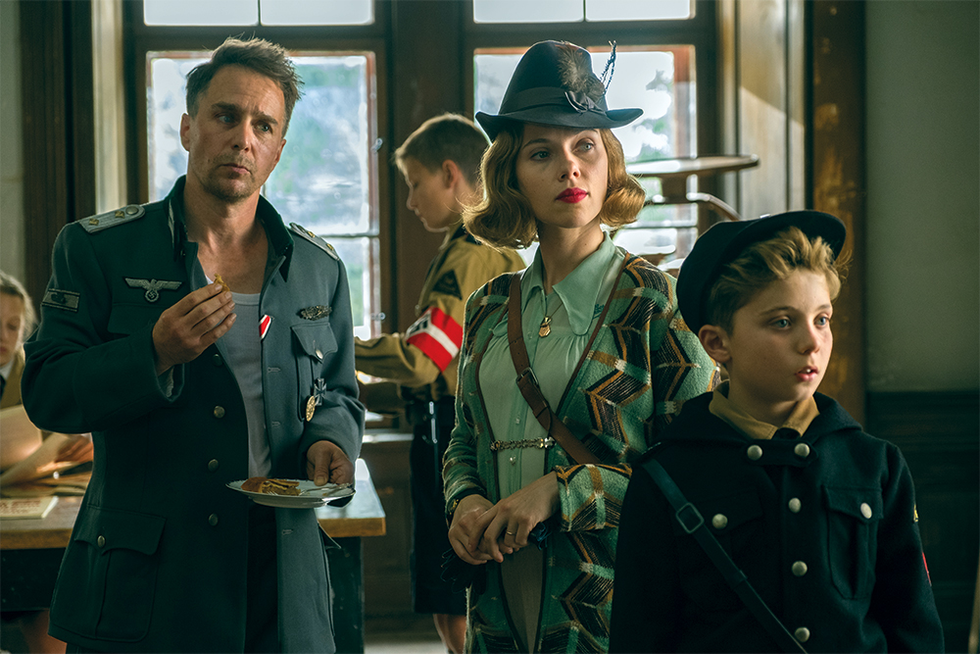 Copyright: Fox Searchlight Pictures
Born in Mexico City in 1962, Rubeo moved to Los Angeles in the 1980s and attended Los Angeles Trade Technical College. After graduating, she moved to Italy to work with Enrico Sabbatini, an Italian costume designer. Since then, Rubeo has maintained a workshop in Italy.
Fans of the show have been praising Rubeo for making each episode memorable with her costume work.
Rubeo isn't the only Latina bringing Latinx representation to the MCU. Victoria Alonso is the Executive Vice President of Production at Marvel Studios and has worked on every single film in the MCU, including WandaVision!