Amidst the harrowing rise of gender-based violence and femicides across Latin America, a new battle cry emerged, ringing out with unwavering power and strength - "NI UNA MENOS."
---
This chant carries within it the voices of countless women who have suffered at the hands of violence and discrimination, and the unbreakable spirit of a movement that demands change and justice. With each repetition of these three words, the call to end gender-based violence grows louder and more powerful, uniting people from all walks of life in a shared fight for a world in which not one more woman is lost.
In 1995, Mexican poet and activist Susana Chávez uttered a phrase that would come to define a movement and its unwavering mission - "Ni una muerta más" - Not one more woman dead. These words were a direct protest against the
femicides plaguing the city of Ciudad Juárez
.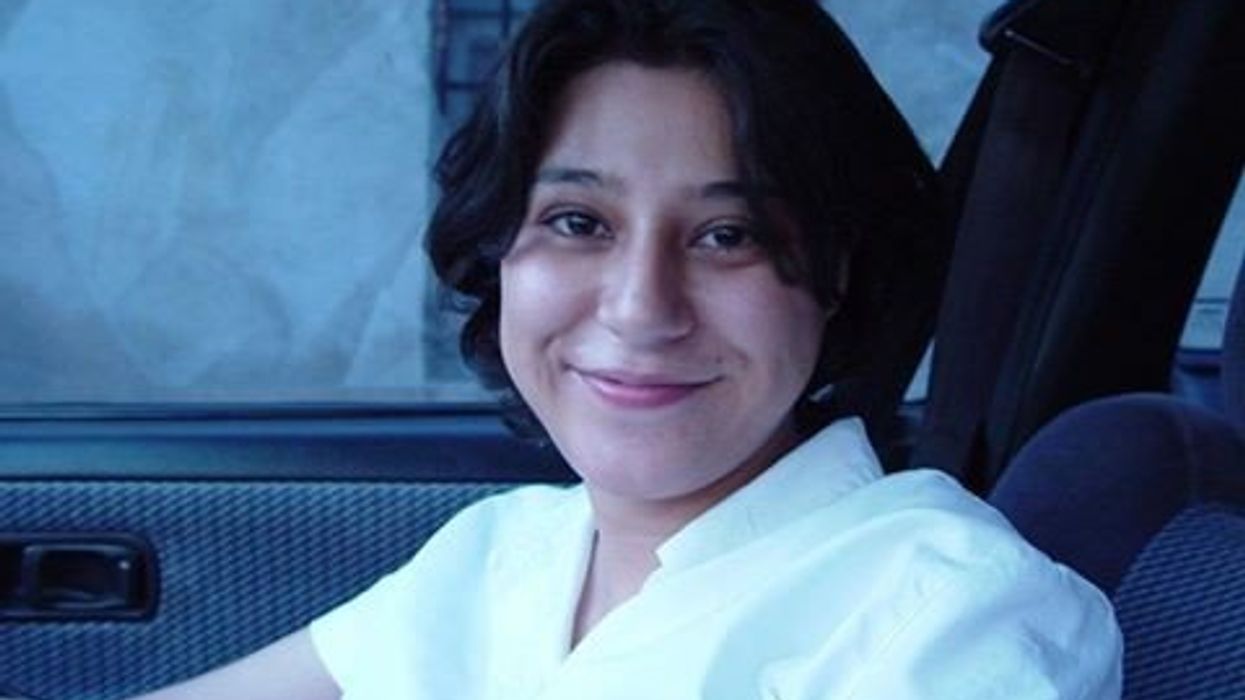 Susana Chavez. Source: Revista Replicante.Source: Revista Replicante
Sixteen years later, Susana herself would fall victim to the very violence she was fighting against when she was brutally murdered in her own home in Ciudad Juarez in 2011. Her death was a heartbreaking reminder of the dangers faced by those who speak out against gender-based violence. But her spirit would live on through her words.

Four years after the brutal murder of Susana Chávez, a wave of violence against women in Argentina would spark a movement, and her phrase would become a powerful symbol born out of loss and pain.
A shocking 38% increase in femicides occurred in Argentina between 2008 and 2015. The early months of 2015 only added to this troubling trend, with a rise in the number of femicides compared to the previous year.
A Hashtag Emerges
These tragic events garnered widespread media attention, drawing much-needed attention to the issue of gender-based violence. Among the many victims whose stories were shared with the public were Melina Romero, Natalia Rocha, Paola Rodríguez, and Agustina Salinas. Sadly, some of these women were further victimized by the insensitive and invasive media coverage of their cases.
Chiara Paez was just fourteen years old when her family reported her missing from their home in Rufino, a small town in the Santa Fe Province of Argentina. On May 11th, 2015, Chiara's body would be discovered buried in the backyard of her boyfriend's house. Chiara was a few weeks pregnant when she was tragically beaten to death by her boyfriend after being forced to take medication to terminate her pregnancy.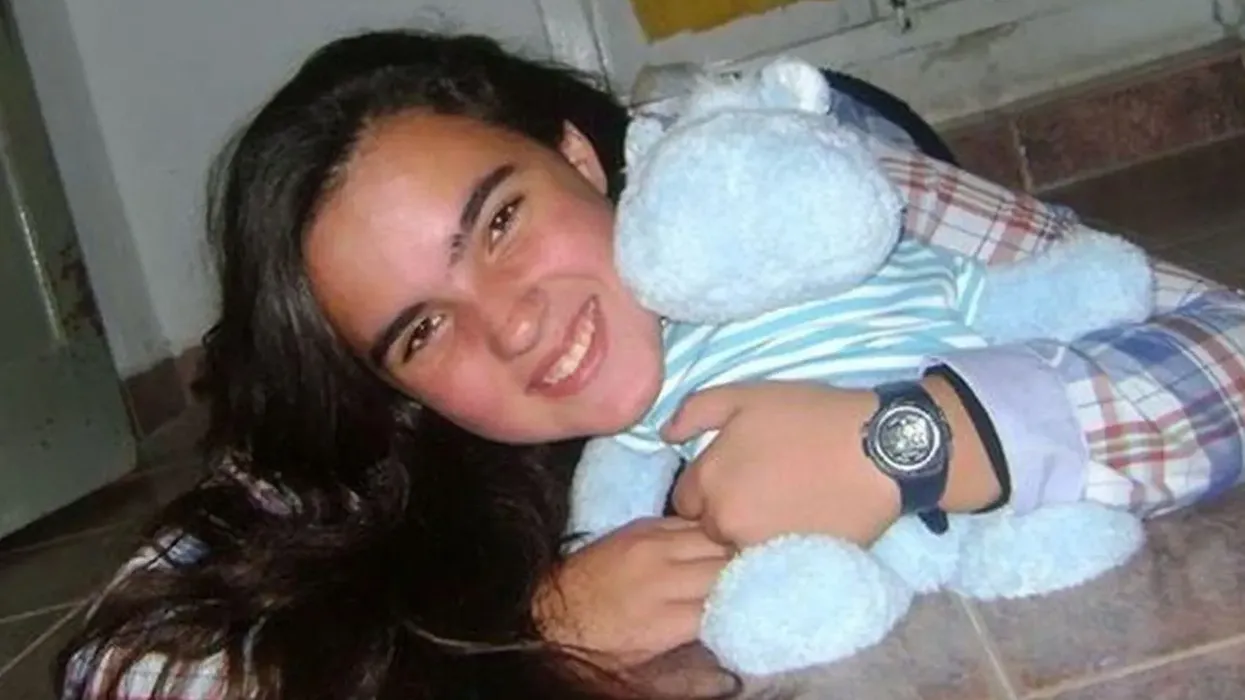 Chiara Páez. Source: Crónica.Source: Crónica
Chiara's senseless death would prove to be the last straw. Overcome with a deep sense of anguish and despair at the mounting loss of life, and consumed by righteous anger at the authorities' lack of action, a group of feminist artists, journalists, and academics organized a protest in Buenos Aires on June 2015, which drew massive crowds and kicked off what would become a continental alliance of feminist forces.
The movement's use of the hashtag #NiUnaMenos on social media quickly went viral, culminating in a massive protest which brought together around 300,000 people in Buenos Aires alone.
At the main event of the march, in front of Congress, a statement about gender-based violence and the demands being made to the State was read. In response, Judge Elena Highton de Nolasco announced that the Supreme Court of Justice of the Nation would establish a registry of femicides, a huge step in acknowledging and highlighting the realities of inequality, oppression, and systematic violence against women.
Since then, every year on June 3rd, massive "Ni Una Menos" marches take place in Buenos Aires, as people from all walks of life come together to demand an end to gender-based violence. The movement has since spread to other countries in Latin America and beyond, uniting women and allies across the globe in a collective effort to eradicate violence against women.
Although the movement has made strides forward, the sobering reality remains that there is still an immense amount of work to be done. Latin America remains one of the most dangerous places in the world for women, with staggering rates of femicide and gender-based violence. Women of color, indigenous women, and LGBTQ+ individuals are particularly vulnerable to violence and discrimination, and often face multiple forms of oppression. The struggle for systemic change and the dismantling of patriarchal norms and attitudes that enable gender-based violence is an ongoing battle.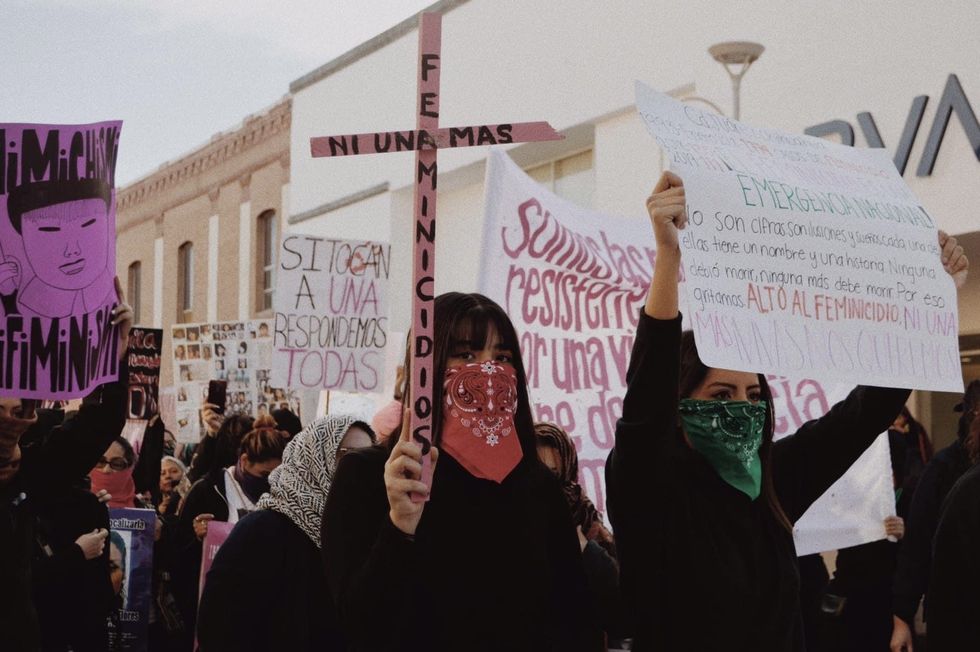 Pink cross with the words "not one more" and "femicides" written on it, seen on a Women's Day march in Ciudad Juárez, Chihuahua.Photography by Natalia Saláis
At its core, "Ni Una Menos" is a collective scream against machista violence, a symbol of resistance inspiring similar movements and protests born out of the tragic loss of countless women who have suffered at the hands of violence, including Susana Chávez and Chiara Paez.

The memories of those who have been taken from us too soon live on through the unwavering spirit and commitment of the movement to achieving justice and equality. The fight is far from over.