Everything You Need to Build Your Ofrenda for Day of the Dead

Day of the Dead is a holiday traditionally celebrated on November 1 and 2 and serves as a way to connect, honor, and remember our loved ones who have passed on to the afterlife. Building an ofrenda goes back to the Pre-Hispanic era as a way to celebrate life and death. This tradition centers around creating an altar with decorations and items that loved ones enjoyed while they were still among the living.
---
Building an ofrenda might seem complicated and in some cases, grief can make everything seem more difficult. But if you're looking to honor and remember your loved ones, here's a simple breakdown of what you'll need to build your ofrenda:
What does the Ofrenda structure consist of?
Día de Los Muertos focuses on the passage of souls from the plane of the living to the plane of death. So make sure you have three levels placed, earth, middle, and heaven. Your photographs, and saints or religious figures should be at the highest level. Your loved one's favorite food and drinks should be at the middle to lower levels, and water for them to quench their thirst and salt to purify them on their way back to the spiritual world should be on the lower tiers. Candles and flowers can be placed there too.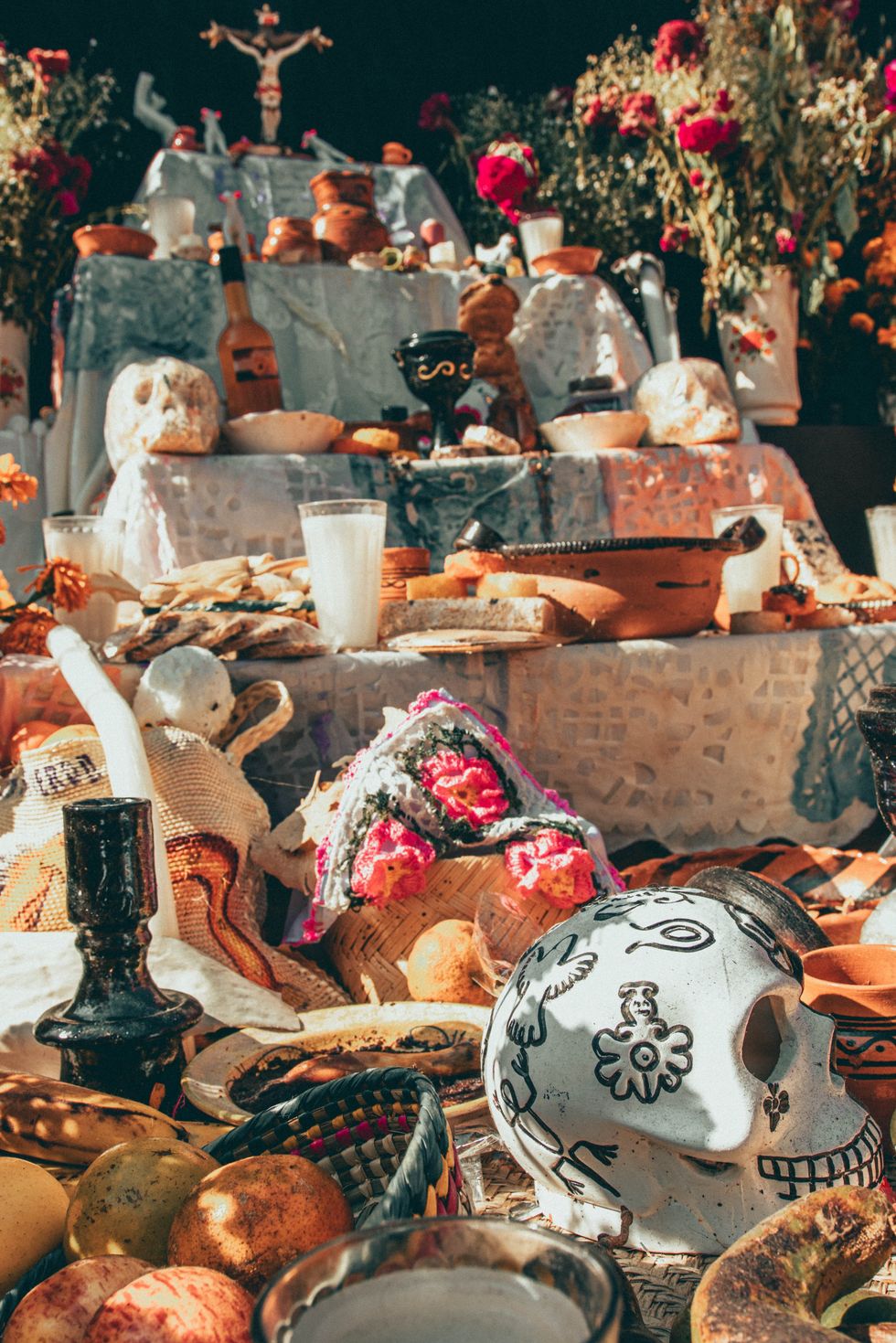 Photo by
Roger Ce
on
Unsplash
The Four Main Elements
You will want to incorporate the four elements: earth, wind, fire, and water. Candles provide the fire and light that will guide your relatives. A glass of water will relieve their thirst, and something like a carpet, sand, rocks, or dirt represents earth. Papel picado represents the wind, but it can be left out if it's too complicated to make or find some.
Photographs
Do you have photos of your relatives for the altar? That smiling photo of your Papá, mamá, tía, tío or your abuelos. You can also add anyone who you want to pay respects to or any inspiring people who've gone through your life. If you don't have a photo, you can include a paper with their name written on it, or any other item that symbolizes their presence. This day is to honor those people who've left a footprint on your life journey so a photograph or symbol of your dear one, candles, and a table to put everything on, is all you really need to build your own ofrenda.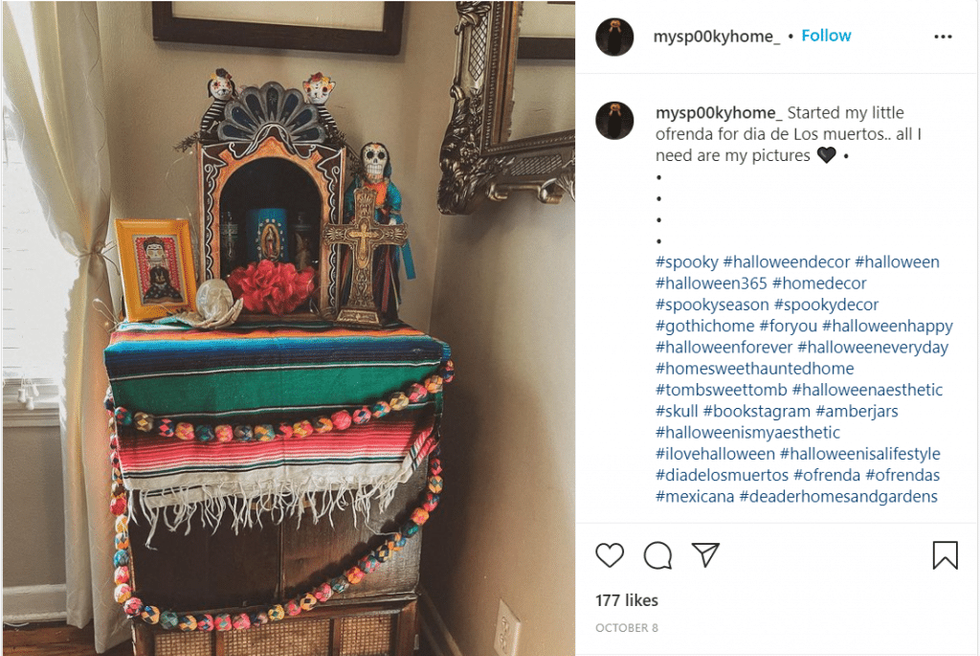 Ofrendas are unique and beautiful, so get as creative as you want, add papel picado, pan de Muerto, your loved one's favorite drink and foods, flowers, calacas, a lot of candles, and make it as colorful as you desire. There are thousands of ways to mix it up but ultimately, as long as it's meaningful for you, it will be meaningful for them.
Remind yourself that they will appreciate the effort and intention. As long as you keep your beloved people in mind, that ofrenda will look and feel fantastic!