In the vast expanse of the Texas political landscape, a new tide is rising. Latinas, with their unique narratives, aren't just shaping the conversation but leading it. Their commitment to community, passion for advocacy, and unwavering determination stand testament to the potential of empowered representation.
We're diving into the lives and contributions of Texas-based Latinas who are challenging norms and making Texas-sized waves in the political space. From city councils to the heart of Washington, D.C., these trailblazers redefine what it means to serve:
---
Delia Garza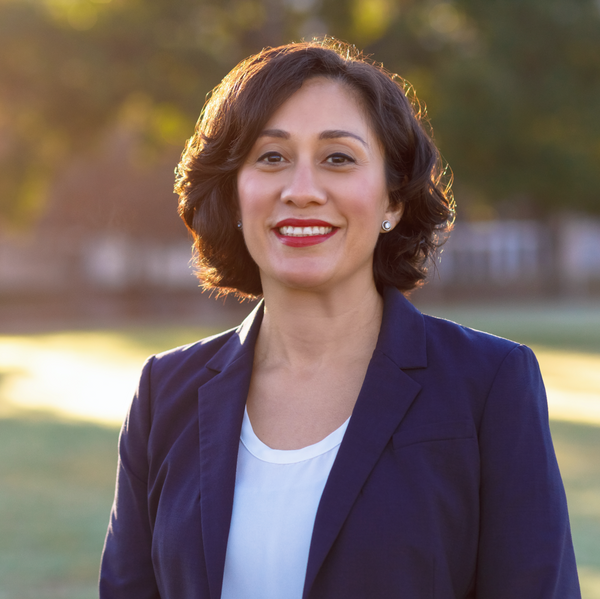 Delia Garza's roots in civic engagement trace back to her parents—a firefighter and an engaged stay-at-home mom. Driven by their encouragement to be active in their community, Garza became one of the pioneering Mexican-American women firefighters in the Austin Fire Department. Her commitment took her to some of the busiest fire stations in the city, like the iconic Fire Station 17. Beyond fighting fires, Garza became a fierce advocate for her fellow firefighters, championing fair wages and improved working conditions.
Recognizing the potential to amplify her advocacy, Garza transitioned from the firehouse to the courtroom, earning a law degree and working as an Assistant Attorney General. Making her mark in politics, she became the first Latina to serve on the Austin City Council and later as Austin's Mayor Pro Tem. With an unyielding dedication to public service, Garza was elected as Travis County Attorney in 2020, another historic first for a Latina.
Her vast experience across diverse sectors enables her to tackle injustices and champion reforms with a fiery commitment to the people who she serves.
Vanessa Fuentes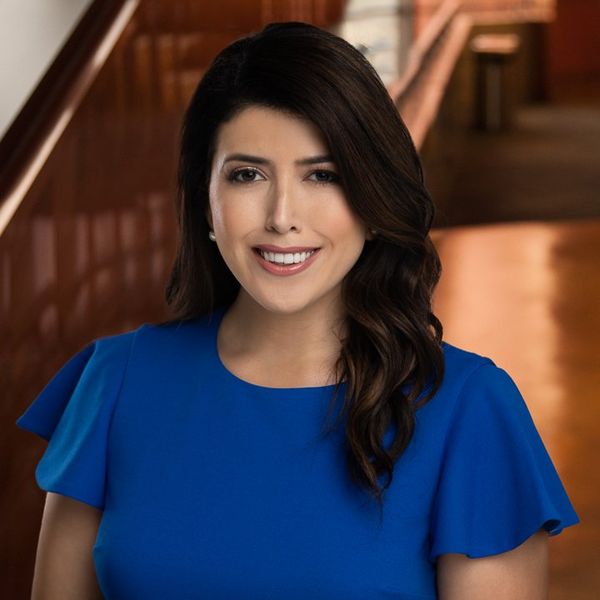 Vanessa Fuentes, representing Austin's District 2, is a beacon of resilience and advocacy. Growing up with an immigrant mother from Mexico and a military veteran father, she intimately understands the challenges of her community. A staunch advocate for healthy communities and racial justice, Fuentes's political journey spans from criminal policy reform to healthcare advocacy.
Fuentes's passion for affordability led her to introduce and pass a legislation to increase the minimum wage to $20/hr for all City of Austin Employees. She also has a focus on our collective future - youth and climate, where she works to uplift Austin's youngest citizens by expanding access to childcare and dual-language, full-day pre-K for families and making library cards free to all youth in Travis County. She's also doing her part in fighting the threats of climate change by co-sponsoring the implementation of the Austin Climate Equity Plan.
Following the
2023 Winter Storm
, she sprang into action to prevent future catastrophes, pushing for innovative solutions like burying power lines in city-funded projects. Currently, she holds the position of Chair for the Public Health Committee and the Community Advancement Network Board of Directors and is an active member on committees including Audit and Finance, Mobility, and the CAMPO Transit Policy Board.
Rochelle Garza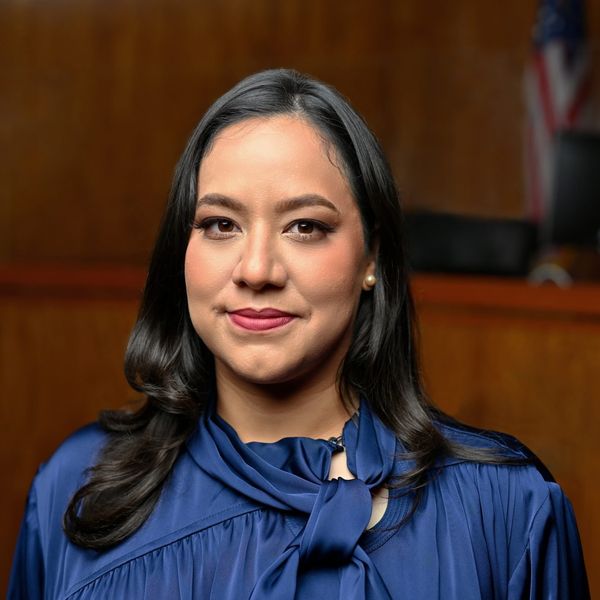 Rochelle Garza, a beacon of hope from the Rio Grande Valley, stands tall as the President of the Texas Civil Rights Project. In 2022, Rochelle Garza achieved an impressive feat by becoming the Texas Democratic Party nominee for Attorney General. Despite the challenges, she excelled in a competitive field. During the primary election, she surpassed opponents like Mike Fields, Lee Merritt, and S. T-Bone Raynor, ultimately advancing to a runoff against Joe Jaworski. In this runoff, Rochelle emerged victorious, making history as the first Latina nominee for Texas attorney general.
Although she didn't win the general election, Rochelle Garza's remarkable performance cannot be overlooked. She garnered substantial support, receiving 43.7% of the vote, with 3,482,909 votes. This accomplishment is particularly noteworthy given the political landscape in Texas that notoriously leans Republican at the statewide level. Her strong appeal and dedication to her campaign resulted in an impressive showing for this first-time statewide candidate.
Rochelle's personal experiences with the healthcare system, watching her parents navigate challenges for her disabled brother, catalyzed her commitment to advocacy. Turning these hardships into inspiration, she emerged as a relentless lawyer, fighting for the civil rights of children, immigrants, and families.
She has fought for the reproductive rights of immigrant teenagers held in detention, exemplified by her involvement in the Garza v. Hargan case. In this landmark case, Rochelle served as the legal guardian for Jane Doe, a pregnant 17-year-old who had been denied her right to make choices regarding her pregnancy. Rochelle's efforts in this case led to the establishment of the "Garza Notice," a federal mandate that ensures adolescents in immigration detention retain control over their reproductive healthcare decisions. Remarkably, this mandate remains in effect to this very day.
Garza's dedication to public service is a reflection of her belief in the dignity and respect that every individual deserves.
Olivia Julianna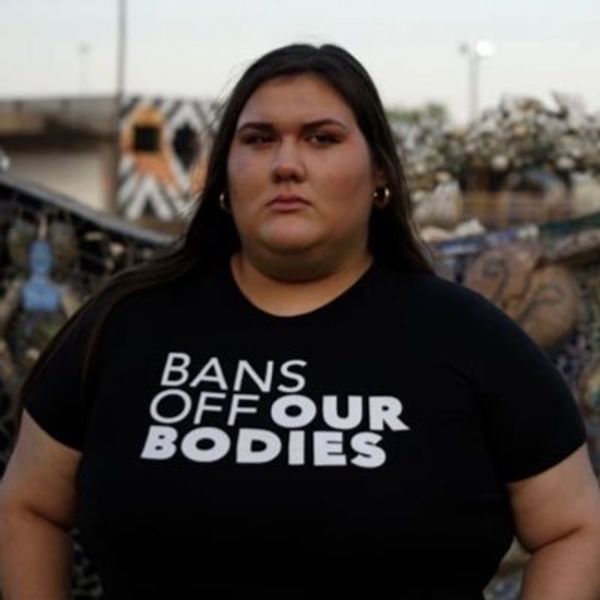 A dynamic force in American political activism, Olivia Julianna stands as a tenacious advocate for abortion and women's rights. Hailing from Houston, Texas, and attending the University of Houston–Victoria, Julianna represents the strength and resilience of a queer, plus-size, disabled Latina of Mexican-American descent. As the director of Politics & Government Affairs for Gen-Z for Change, her influence reached unprecedented heights in 2022 when Bloomberg Media honored her among the 50 Most Influential figures of that year.
Leveraging her presence on social platforms like TikTok and Twitter, Julianna shines a light on crucial issues, from abortion rights to climate change. Her advocacy caught significant attention during the controversy with the Texas Heartbeat Act (the name of this law has been denounced by medical doctors after explaining that a "heartbeat" early on in gestation is an electrical impulse, not the beating of a developed functioning heart), and Texas Right to Life, an anti-abortion group, when Julianna helped take down a controversial website designed to report abortions anonymously.
Not one to be deterred by criticism, when Republican U.S. Representative Matt Gaetz attempted to mock her by declaring, "Why is it that the women with the least likelihood of getting pregnant are the ones most worried about having abortions? Nobody wants to impregnate you if you look like a thumb," Julianna responded to the public attack by rallying support from her Twitter followers, raising a whopping $2 million for the Gen-Z for Choice Abortion Fund in only a week.
Emmy Ruiz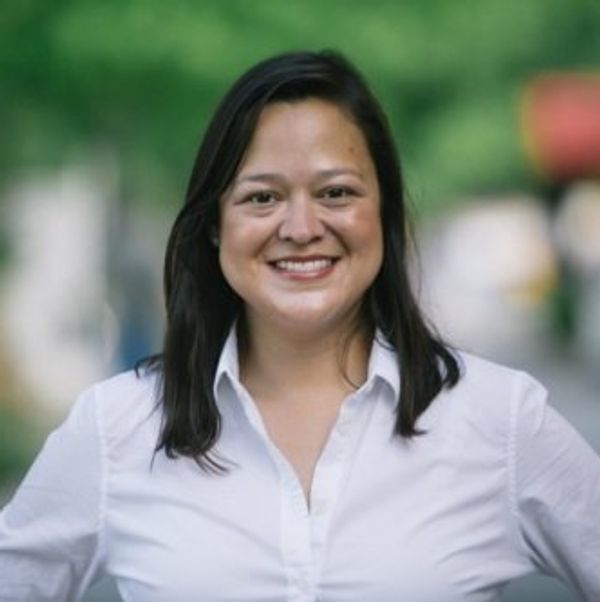 Emmy Ruiz, with her unmatched dedication to public service, serves as the Assistant to the President and the Director of the Office of Political Strategy & Outreach. With over a decade of experience, she has led successful campaigns focusing on empowering women, Latinos, and the youth. From her early days as the Young Democrats of America's field director to her pivotal role in managing Nevada's caucus efforts for Hillary for America, Ruiz's influence is indisputable.
Now based in Washington, DC, Ruiz continues to champion causes on behalf of the Democratic Party. With her vast experience ranging from working for Amy Poehler's Smart Girls to contributing significantly to the 2016 election cycle, Ruiz has solidified her reputation as a force to be reckoned with in the realm of politics.
Natalie Montelongo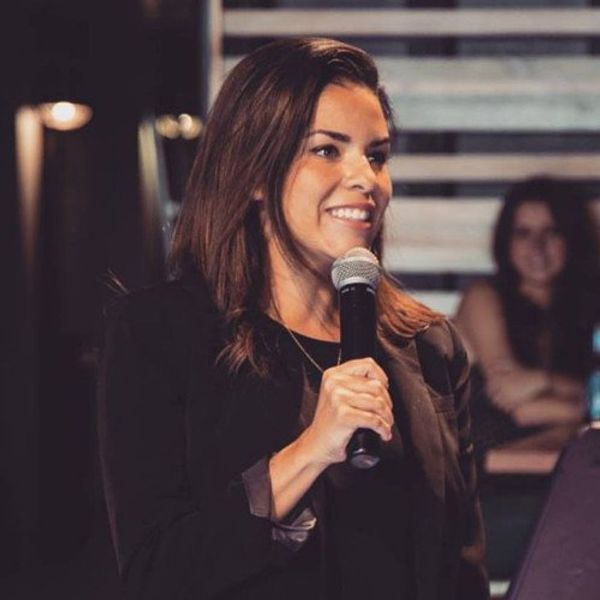 Natalie Montelongo's journey is nothing short of inspiring. Growing up traversing the border between Matamoros and Brownsville for school, she has always lived between two worlds. Armed with degrees in political science, international relations, and strategic negotiation, Montelongo climbed the political ranks and now serves as the Deputy Director of the Office of Political Strategy and Outreach under President Joe Biden.
With a deep passion for politics ignited during a congressional campaign in Brownsville, Montelongo dedicated herself to advocacy and political campaigns, including working for Hillary Clinton and the Obama administration. As a national campaign strategist for immigrant rights at the ACLU, she organized significant rallies advocating for immigrant rights.
Today, alongside fellow Texan Latina Emmy Ruiz, Montelongo is influencing policy at one of the highest offices in the land, where she continues to fight for a Democratic Party platform that, among other things, strives for a democracy where everyone truly has a seat at the table.
Gloria Gonzales-Dholakia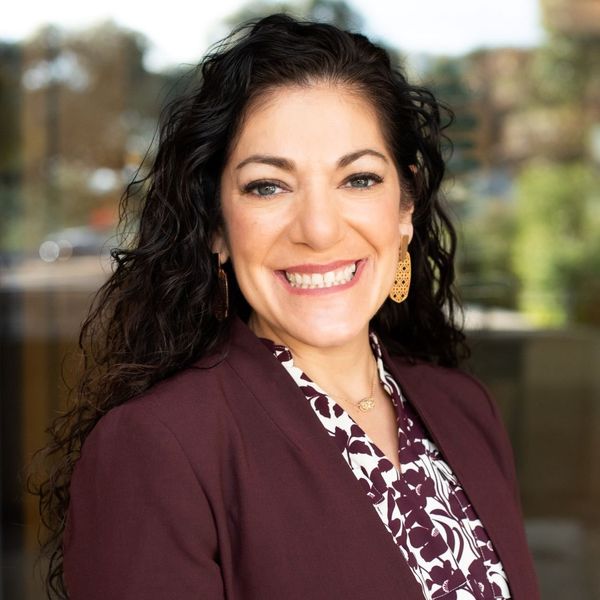 Dr. Gloria Gonzales-Dholakia, Ph.D., currently helms the Jeremiah Program's Austin campus as its Executive Director. With two decades in roles promoting civic engagement, social justice, and education, Gloria is a shining beacon for representation and inclusion. From her early days in San Antonio, she attributes her academic and career successes to her mentors and educators.
Elected to the Board of the Leander Independent School District in 2018, Gonzales-Dholakia serves as a passionate advocate for public education. Her extensive network, leadership skills, and hands-on experience across various sectors underscore her relentless drive to give back to the community. With a heartfelt commitment to empowering students and families, she represents the essence of servant leadership.
Jenn Longoria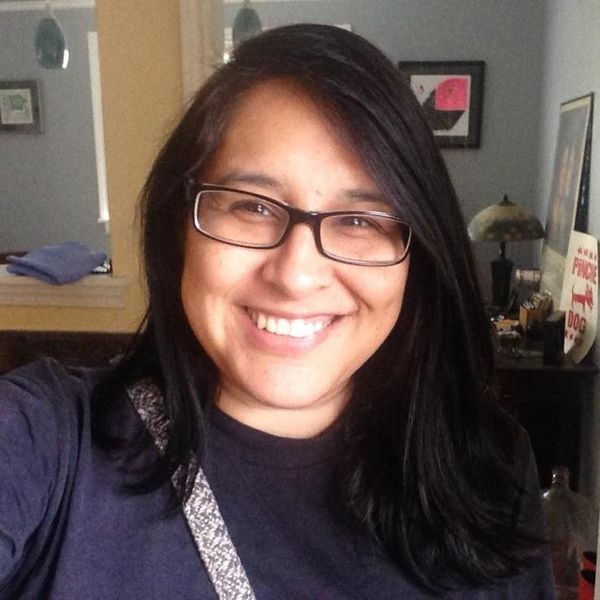 Jenn Longoria, originating from Edinburg, Texas, is a testament to dedication and hard work. With over a decade of experience in organizing campaigns at various levels, Longoria's prowess in field programs and electoral data management is unparalleled. Before joining Jolt, the largest Latino progressive organization in Texas focused on enhancing the political power of young Latinos through activities such as voter engagement, leadership development, community and student organizing, and storytelling, as the Director of Programs, she held pivotal roles in campaigns for politicians like Joe Biden, Elizabeth Warren, Barack Obama, and Hillary Clinton.
Today, Jenn Longoria is a leading figure within Battleground Texas, an organization centered on individuals and data, striving for the principle that local volunteers have the ability to considerably influence elections at the neighborhood, state, and national levels. With unwavering conviction, she places immense value on the transformative capacity of voter registration, driven by her commitment to empower each Latino voter to recognize and exercise their full voting potential.
Despite the torrent of human rights violations and erosion of women's rights coming out of the Lone Star State, the heart of Texas still beats to a rhythm of resilience, innovation, and determination. These Latinas, who make up the part of Texas that very much still cares for one another and whose sense of empathy remains intact, each with her distinct journey and relentless dedication, exemplify this spirit. As they shatter ceilings and open doors for the next generation, their contributions reaffirm the necessity of diverse voices at the echelons of power.

While their individual stories may vary, a common thread of passion for community, advocacy, and justice binds them. These Latinas are paving the road for the ever-evolving tapestry of Texas politics, where new population numbers show Latino Texans make up 40.2% of the state's population, barely edging out non-Latino white Texans, who make up 39.8%. These Latinas are slowly but surely changing the face of politics.