Aside from being an author, Emilly Giselle Prado is a journalist, educator, and DJ. She is the co-founder of Noche Libre, a Latinx DJ Collective. Prado is a woman with many talents with a unique form of storytelling. In Prado's memoir, "Funeral for Flaca", she tells her stories in the form of a mixtape, each essay titled after a song.
---
The memoir is a collection of essays ranging from love, identity, family, culture, trauma, self-love, and more. She uses her experience growing up Chicana in a predominantly white neighborhood in the late '90s to tell a unique story as a teenager turned Chola to punk which ends up being a story like no other. She doesn't shy away from the reality of losing herself and, at the same time, trying to find her identity again for the purpose of reinvention.
If you're looking for a book that dives into the struggle of fitting in and tackles the resulting trauma this compelling series of essays is the perfect fit.
Funeral for Flaca by Emilly Prado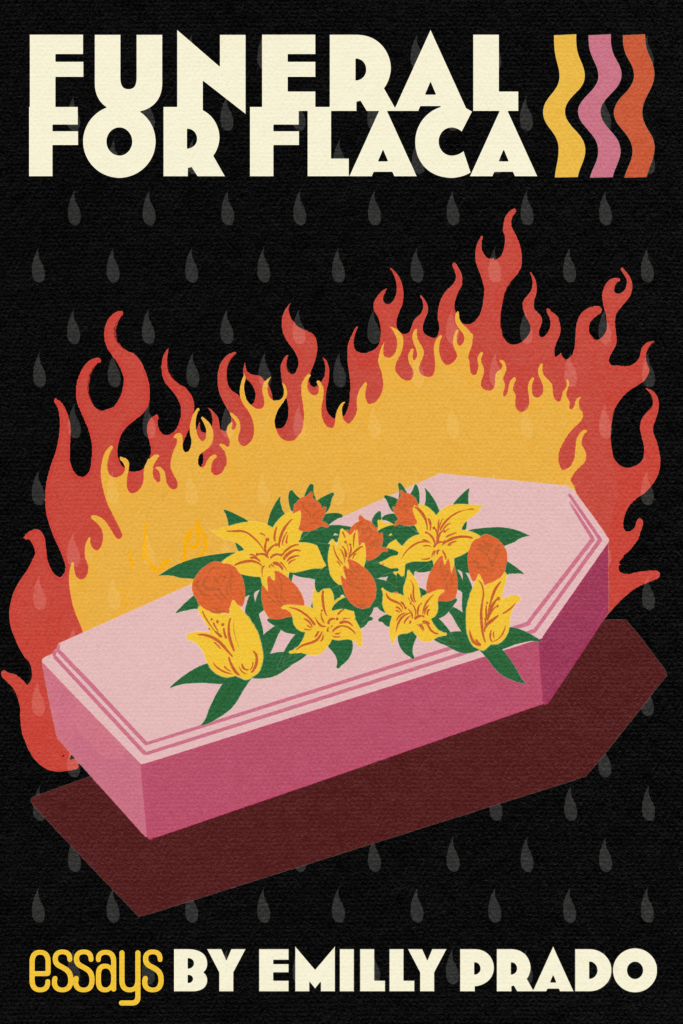 Funeral for Flaca by Emilly Pradofuturetensebooks.com
Publication date: July 1st, 2021 Funeral for Flaca is an exploration of things lost and found—love, identity, family—and the traumas that transcend bodies, borders, cultures, and generations. Emilly Prado retraces her experience coming of age as a prep-turned-chola-turned-punk in this collection that is one-part memoir-in-essays, and one-part playlist, zigzagging across genres and decades, much like […]
Related Articles Around the Web