The Ultimate 2023 Latina-Owned Gift Guide
This year, we're flipping the script on what it means to be a great gift giver. Instead of buying gifts from big brands that have no connection to us or our community, we want to support Latina-owned businesses and brands that would make amazing gifts for our loved ones all year round. No matter the celebration or whether you're looking for something funny, cute, or even something practical — we've got you covered!
---
Candles
Bonita Fierce

Bonita Fierce
After burning candles as a form of self-care during the COVID-19 quarantine, Salvadoran-American Melissa Gallardo realized the scents she grew up with weren't represented in the home fragrance industry. So she did what we Latinas do best, took matters into her own hands.
Bonita Fierce creates premium, hand-poured candles inspired by Latinx homes and heritage using clean ingredients and eco-friendly packaging. Who wouldn't love to wake up to the smell of abuela's freshly baked bread in the morning? Or even the scent of your mamá cleaning with lavender Fabuloso! We're feeling nostalgic already.
Our fave: The Coquito Candle fills your home with the familiar scent of buttery rum, creamy coconut, vanilla, cinnamon, clove, nutmeg, and cardamom. Qué delicia!
Casita Candles

Casita Candles
A candle that's self-described as spiritual AND sassy, self-soothing AND empowered, funny AND elegant? Omw to get one! Casita Candles was created to support a grounded self-care practice. They offer candlelight-guided meditations on their site and ongoing support and conversations on their socials. So along with your beautiful candle, you'll be joining an online community of spiritual, sassy Latinas. See you there!
Our fave: With notes of jasmine, tonka bean, and amber, Big Hoop Energy smells like Selena rocking the Astrodome, Cardi B slaying the MET Gala, AOC speaking up in Congress, and you - crushing your goals. This is the attitude we wanna have all year long.
Vela Negra

Vela Negra
If you're more of a minimalist, Vela Negra's clean, elegant vibe will surely catch your eye. Inspired by elements of her Afro-Cuban and Guyanese heritage, creator Aisha Cort turned her stress-reducing outlet into a personal expression of heritage.
Also made with clean, high-quality ingredients, Vela Negra's candles are poured with black wax to absorb and dispel negative energies. More than just a unique-smelling candle, they're made to be a source of protection, comfort, and strength.
Our fave:Wepa is a fresh blend of papaya, crème de cassis, and vanilla that will have you longing for a trip to la playita.
Clothing
Viva La Bonita

Viva La Bonita
A brand that started off with some custom-printed tees and a mission to empower the Latina community, Viva La Bonita now brings you authentic women's streetwear rooted in self-empowerment and inspired by the life of the everyday Latina woman growing up in LA and the Valley. With their badass graphic tees and iconic photoshoots, you've probably seen them go viral more than once.
Our fave: The Allergic To Pendejadas Tye-Dye T-Shirt speaks to our soul.
Hija De Tu Madre


Hija De Tu Madre
Another LA-based Latina fashion brand, Hija De Tu Madre celebrates the beauty of being Latina with its quirky designs and relatable AF quotes. From the Virgencita Socks to the Jefa Hoops, any Hija De Tu Madre item can be a fun statement piece.
Our fave: Not technically clothing, but the Mija Necklace would be a fantastic mother-daughter gift. Nothing like hearing mamá say "you're doing great, mija!"
JZD

JZD
The Texas-based, Latina-focused lifestyle brand is one of our favorites! Focused on creating products that made Latinas feel represented and connected to our roots, Owners Jen and Vero bring a fresh, fun take on wearing your culture on your sleeve. Y'all gonna look beautiful in your JZD!
Our fave: Guaranteed your prima will love you for this stunning pink jumpsuit.
Makeup
Bésame Cosmetics

Bésame Cosmetics
Inspired by watching her dear abuela applying her makeup every day as a little girl, Gabriela Hernandez grew up to become a makeup historian, publishing the book "Classic Beauty: The History of Makeup" and going on to found Bésame Cosmetics. Her story is the stuff of movies.

Bésame brings proven beauty tools, trends, and techniques from the past to the modern day, creating a beautiful line of cruelty-free, clean cosmetics with stunning vintage-inspired shades and packaging.

Our fave: Straight out of the 1920s, this Cake Mascara will have you feeling like an Old Hollywood movie star.
Reina Rebelde

Reina Rebelde
Born out of a makeup obsession that started with watching the telenovela "Rosa Salvaje" and sitting at her mother's feet watching her put on her makeup, Regina Merson created Reina Rebelde, a beauty brand full of versatile products in bold, provocative shades that reflect the complexities of a Mexican woman embracing American life.
Our fave: The Award-Winning Brava Bold Lip is a must-have for any morena bombshell.
Luna Magic

Luna Magic
As seen on Shark Tank, Afro-Latina & Dominican-American sisters Mabel and Shaira Frías created Luna Magic, an indie beauty and lifestyle brand that celebrates their love for their multicultural heritage with vibrant, high-pigment colors and products for every skin tone.
Our fave: The Uno Shadow Palette has 12 gorgeous colors, including "Dinero", "Salud", and "Reggaeton" — all great things to have in your life!
Skin Care
Vamigas

Vamigas
Vamigas is a Latina-led, vegan, ethically sourced, cruelty-free skincare brand created from Latin American botanicals from Chile, Peru, Mexico, and more, on a mission to bring clean beauty to Latinas, who have been left out of the clean space until now. With ingredients like rosa mosqueta, yerba mate, agave, and more, their cosmetics and skincare products are a perfect gift for your loved ones. Hopefully, they'll change out their chemical products with these botanical alternatives!
Our fave: The Award-Winning Rosa Mosqueta Oil is a wonderful serum that keeps skin feeling healthy and supple. No wonder it's been featured on Oprah, Elle, Vogue, and more!
Nopalera

Nopalera
Taking inspiration from the beauty and richness of Mexico, Nopalera is committed to making high-end products using clean ingredients and celebrating natural beauty and resilience wherever we find it, just like a nopal that grows anywhere. Give the gift of self-care with these delicious bath and body products that prioritize your well-being.
Our fave: This Pink Flower Bath Set makes for a complete self-care bath routine that keeps your skin moisturized all day. Perfect for the cold, dry winter!
Ceremonia

Ceremonia
Founder Babba Rivera created Ceremonia based on the foundation of her Latinx heritage and the rituals she grew up with. Using natural ingredients (always a must to make it on our list), this brand aims to empower women to have healthy, beautiful hair with formulas that keep their specific needs in mind. You can even take a hair quiz to match you to your perfect formula!

Our fave: If you want that natural, laid-back, just came back from sippin' cocteles en la playa look, the Guava Beach Waves spray is the way to go.
Books

You Sound Like a White Girl: The Case for Rejecting Assimilation by Julissa Arce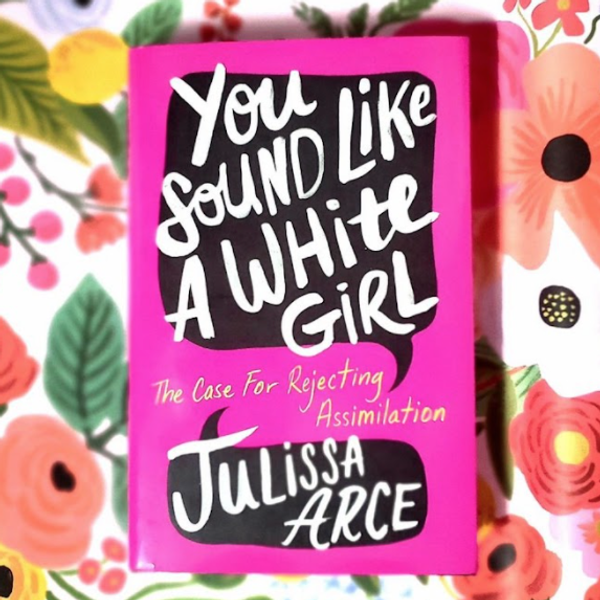 Brave + Kind Bookshop
Julissa makes a bold new promise: belonging comes only through honoring yourself, your history, your culture, and all that makes you uniquely you. We can only make America beautiful by turning away from the white gaze. An America where difference is celebrated, heritage is shared and embraced, and everyone has a sense of belonging. In this must-read book, Julissa demonstrates how to do so by unearthing buried history and reclaiming her own identity.

The Lesbiana's Guide to Catholic School by Sonora Reyes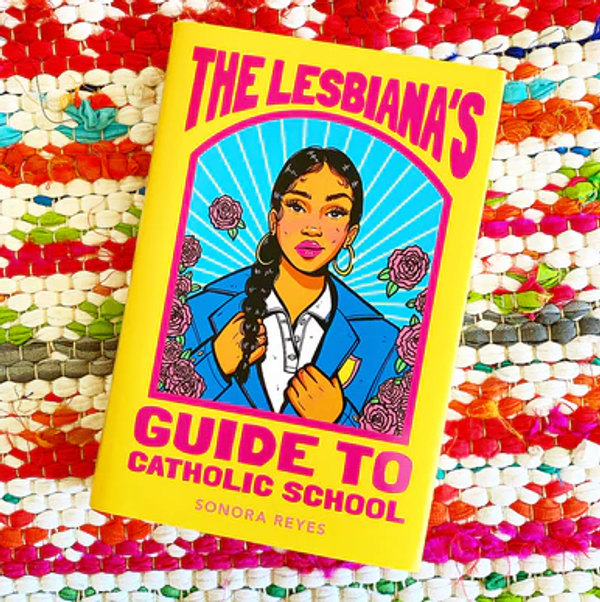 Brave + Kind Bookshop
Sonora's debut novel about a queer Mexican American girl navigating Catholic school is equal parts funny and moving. The Lesbiana's Guide to Catholic School examines the joys and heartaches of living your whole truth out loud, told in an engaging style that is at times humorous, tender, and searingly honest.
Jefa in Training by Ashley K. Stoyanov Ojeda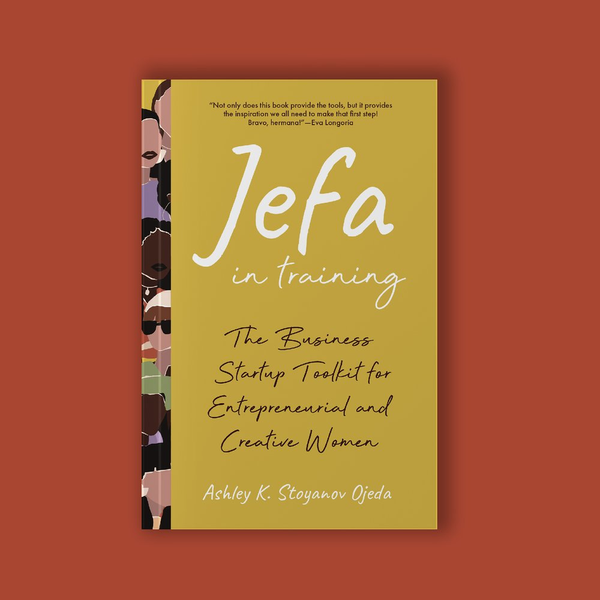 Google
This solopreneur and small business guide offers a toolkit for women wanting to take that side hustle to the next level. Whether it's learning to define your brand, setting up a beta test group, or drafting an LLC operating agreement, this guide will help you turn your ideas into something bigger. A perfect gift for the Jefa in your life!
For Kids
Lil' Libros

Li'l Libros
After noticing a lack of bilingual books for kids, two mothers went on a mission to introduce bilingualism and Latin American culture to children through picture books! Li'l Libros celebrates Latin American culture by honoring icons like Celia Cruz and Frida Kahlo with stunning illustrations while also helping them learn words in Spanish.
Our fave:¿Dónde está? Mi Ofrenda is a search-and-find book that will keep the little ones entertained while learning about the elements that go in the Ofrenda de Día de Muertos.
Siempre Viva Dolls

Siempre Viva Dolls
Created by Latina artist Gloria Toscano, Siempre Viva Dolls are beautifully handmade, quirky felt dolls inspired by Latin American icons and even current events. From the Virgencita de Guadalupe to Uncle Bernie with his colorful mittens, these dolls will give anyone a smile.
Our fave: Forget Elf on the Shelf, we'd rather have the Cumbia Queen dancing around the casa!
Her Little Wolves

Her Little Wolves
Woman/Latina/Mama Owned and Operated, Her Little Wolves wants you to feel heard, seen, and appreciated like the badass mama you are while wearing their clothes. With stuff for moms, dads, and kids (and best of all, matching coordinates for everybody), you'll surely find a great gift for the entire family.
Our fave: A cute onesie to remind everyone what baby needs: Amor y Leche!
Cositas and More
Valfre

Valfre
Ilse Valfré is a Mexican contemporary artist known for her eccentric female characters. From smoking paraphernalia to eclectic home goods, in this store, you'll find one-of-a-kind goodies in Valfre's signature psychedelic, retro-futurist style.
Our fave: Promise you the Lucy Wake and Bake Mug + Pipe will be a gift they won't forget.
Natali Koromoto

Natali Koromoto
Natali Koromoto is an illustrator and designer, born and raised in Venezuela, now living in NYC. She has done illustrations for The New York Times, Nickelodeon, Cartoon Network, and HULU! Her style is cartoony, quirky, funny, and unique, constantly referencing her Venezuelan roots. She also owns a small-batch unisex clothing boutique, Ho Hos Hole in The Wall.

Our fave: This plushie is perfect for the empanada lover in your life.
Quiero Prints

Quiero Prints
Having started originally as a quinceañera invitation shop on Etsy in 2016, Quiero is now a Latinx-Owned stationery and gift shop based in East Los Angeles, CA. This shop is rooted in the idea that home is not a place, but a feeling. Founder Reyna seeks to recreate that feeling with every product she designs, whether it be a funny Spanglish sticker or an empowering tee.
Our fave:
The dreaded phrase you heard when you asked mom to buy you McDonalds:
Hay comida en la casa
, now immortalized as a canvas tote. Perfection.