Latin American Hot Chocolate Recipes: Mexico vs. Colombia

Yeah, we know for most of the country winter weather is long gone, but for Latinos, hot chocolate is a year-round thing. And we definitely know how to give the traditional recipe a twist. It's not just the chocolate itself that makes it delicious, but the added ingredients that are characteristic of each country in Latin America. Recently, we shared the typical Salvadoran way to make hot chocolate on our Instagram, and it was heartwarming to see people sharing how nostalgic that recipe made them feel.
---
So now we go down two other chocolatey paths - a Mexican one and a Colombian one. What path will you choose?
Mexico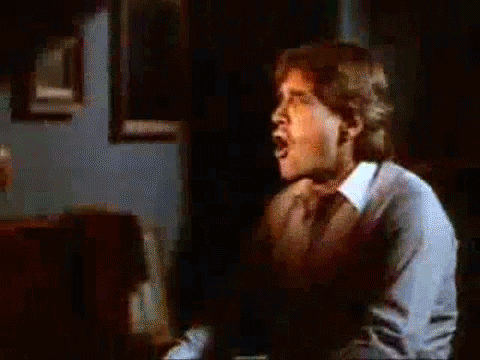 spicy fire breathing GIF
Giphy
Have you ever thought about making your hot chocolate spicy? In Mexico, spicy hot chocolate is totally normal. The Spicy Aztec Hot Chocolate is a must-try for any time of the year. To make the recipe as accurate as possible, you'll need a very dark chocolate of at least 70% (pre-made cocoa powder won't do, sorry). You can find it at most supermarkets. If you want authentic Mexican dark chocolate, head over to the Latin market closest to you; they'll have it for sure.
Back to the recipe; you need to boil a little bit of your preferred milk choice; once it's boiled, you'll drop in the chocolate (they usually sell them in tablets, and they melt beautifully). Once it's melted, you add in vanilla, cinnamon, and the star of this event: Spicy Chilli pepper. And if you wanna make it a party, some people like to add one or two shots of brandy once it's ready to be served.
As the name suggests, the ones that preferred their hot chocolate spicy were the Aztecs; instead of adding sugar to make it sweet, they added chiles to make it bitter to make the chocolatey drink named
Xocoatl
. This hot chocolate is super easy to make and will make you the life of any gathering. If you're still doubting it, know that the chili gives it a unique kick that will have your taste buds bursting.
Colombia
@fatgirlhedonist

Reply to @whyareyoustaringatme246 #HOTCHOCOLATE WITH CHEESE! IFYKYK. #Chocolatecaliente #chocolateconqueso #🇨🇴 #comidacolombiana #cheesetiktok
Have you ever said the words: mmm, this hot chocolate needs more cheese? Probably not, unless you are from the beautiful land of Colombia, where this is a common occurrence. What makes Colombian hot chocolate unique is that cheese is added to the bottom of the cup. Once the hot chocolate is poured, the cheese will melt and mix with the drink. Trust us, it's crazy good.
The combination makes the hot chocolate thick and creamy. The saltiness combined with the sweetness makes for a luxurious culinary experience (think dipping fries in a milkshake).
For this one, also make sure you can get your hands on authentic dark chocolate, which you will mix in with boiled milk. You then mix in the chocolate till it melts; once your chocolate is ready, drop cubs of mozzarella cheese into a cup, and proceed to pour in your hot chocolate on top. And that's all! Pretty straightforward but super enjoyable!
And now a lil feast for your eyes...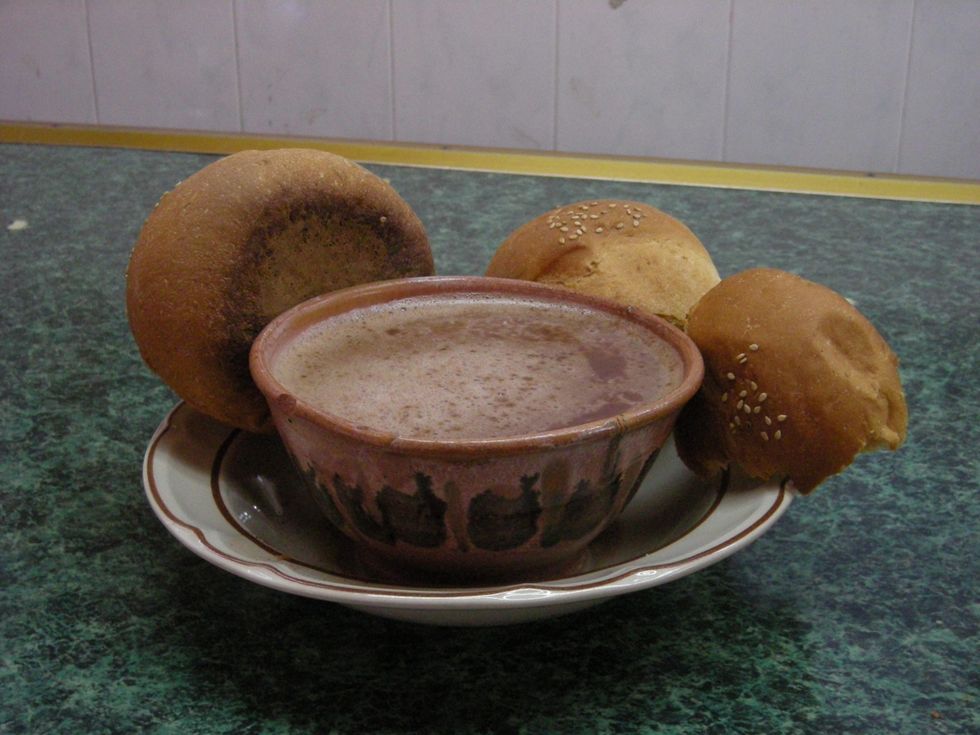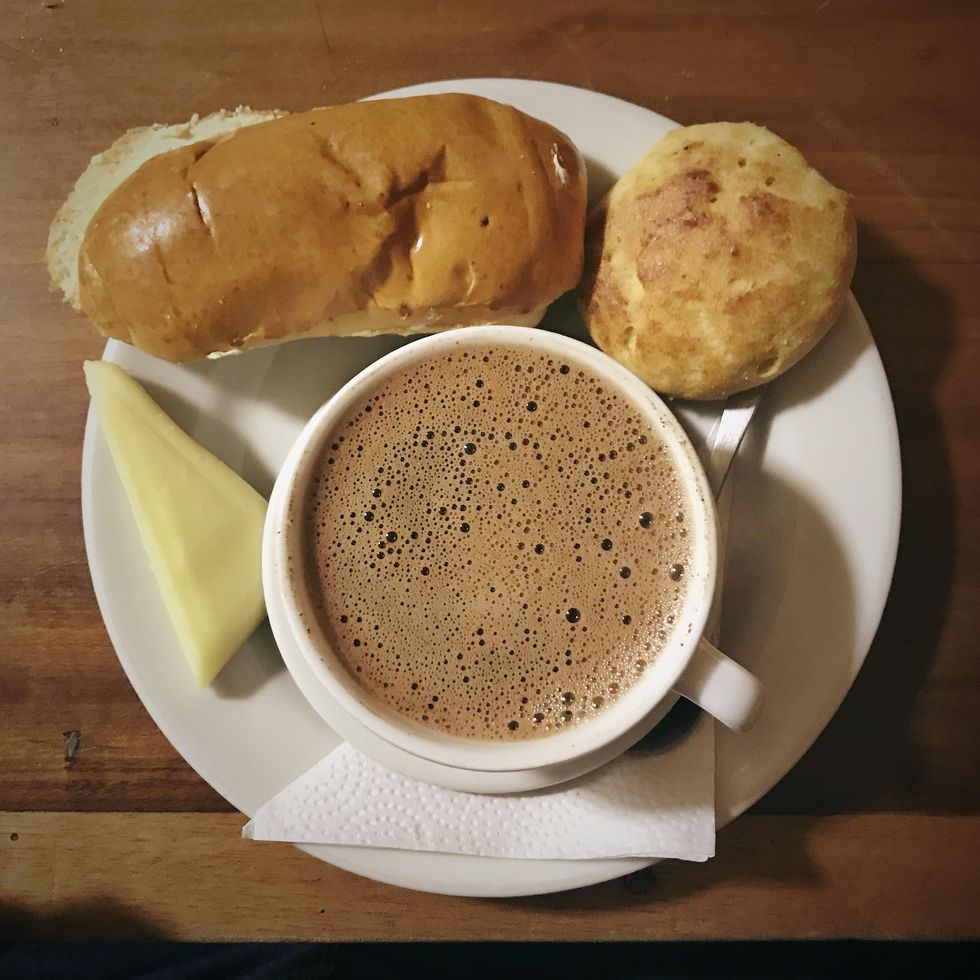 From Your Site Articles
Related Articles Around the Web