No, White-Centric Shows Do Not Need a Reboot. Here's Why.

For the past few years, we've been witnesses to a fair amount of TV show reboots. These announcements are always met with a mixed response from the public, with some getting super excited about revisiting some of their favorite characters from beloved shows and some rolling their eyes in exhaustion at the concept of reimagining these shows for the umpteenth time.
From Gossip Girl to Sex and the City, there are plenty of shows out there that dominated our screens during their original runs, sending their cast members straight into stardom. While they were insanely successful for their time, we question if their reboots were really necessary.
---
Gossip Girl revolves around the lives of Manhattan's elite: the children of politicians, socialites, and millionaires who bond at Constance Billard and St. Jude's, schools that are segregated by gender as well as social class. It's obvious that despite promises that the show will be more inclusive, a remake of it is a reach that a lot of the original run's audience didn't ask for.
Higher social classes in Manhattan have yet to be as diverse as the show promises it will make them, and representation among a ruling class still doesn't leave much room for plotlines. If the real-life demographics don't match what the show is trying to portray, the effort is moot. While we appreciate the effort, Gossip Girl's entire plot did not revolve around being relatable for its viewers, so having this come-back attempt is completely unnecessary. The white-led casting of the original series might have been a hit back in 2007, but in 2021? We're looking for more representation.
Another show set in Manhattan, Sex and the City took the 90s and early 2000s by storm. Imperfect protagonist Carrie Bradshaw brought us along to brunch, heartbreak, and navigating her love life through all six seasons of SATC (and two sequel films if you can believe it) with her trusty group of friends. Sipping cosmos with the girls and casually throwing out homophobic slurs doesn't age well though, nor does the problematic determination to keep this franchise alive through its latest attempt entitled And Just Like That.
After a failed attempt at a prequel to the contents of Sex and the City entitled The Carrie Diaries, the showrunners don't seem to be grasping a simple message: Sex and the City is not a good watch for modern-day viewers. Carrie's finances are an eternal mystery, her character doesn't appeal to the more empowered viewers of television today, and without key characters like Samantha returning to this reboot, it can't even ride the coattails of nostalgia to attract original viewers of the show. The movies were at best problematic, at their worst racist (we still don't get the point of the Abu Dhabi trip), and with the failures the casting directors made in representing marginalized communities, future opportunities for quality diversity on the show seem to continue to be nonexistent. The white-led show was insanely popular but leaving Sex and the City in 2010 is the right move here, believe us.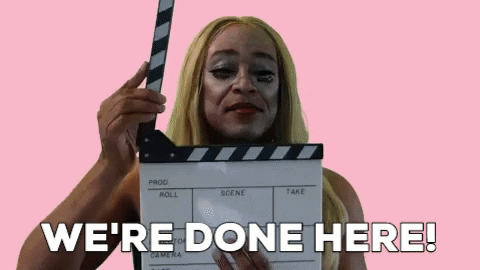 If anything deserves more screen time in this age of constant reboots and remakes, it should be quality efforts with real representation at the helm. In 2019, overall representation of Latinos was at 5.5 percent on television. The problem with this number? Latinos make up almost 19 percent of the United States population. This huge gap in representation is unjust, especially when we are misrepresented on screen by continuing to be cast into stereotypical roles. With quality television shows like One Day at a Time being canceled while white-led shows like those above consistently get second, third, and fourth chances, the choice Hollywood has made to limit real representation for Latinxs on screen cannot be ignored.
This media blackout on the realities of Latinx lives in the United States is a bridge to be mended. It cannot be fixed with supporting roles on media releases centered on white leads. Instead, we must support the efforts of diversifying production teams and executive leadership in the media industry to represent us and have it be reflected in releases. Only we can be trusted to guide our narrative authentically.