Luz Food Ideas for Easy Gift Giving

It's the holiday season and despite the global pandemic that endures, in-person parties are back on the calendar. So what do you take to the party that isn't a lame store-bought pie or lame bag of chips? (no offense to the pie and bags of chips givers) These food gift-giving ideas are great for parties and stocking-stuffers alike.
---
And since supporting Latinx businesses is our thing, especially during the holidays, this easy gift-giving guide features Latinx-owned food brands that will impress the receiver of the gift and score you some holiday karma points at the same time.
Nemi Snacks
No one is doing it like Nemi snacks. Before finding out about their existence it never occurred to us to consider mixing these flavors, but we're happy to report that every single snack bag is a powerful combination. They're the very first Mexican-inspired nopales crunchy sticks AND they're vegan. It gets better; with combinations such as chile-turmeric, you're sure to make someone happy.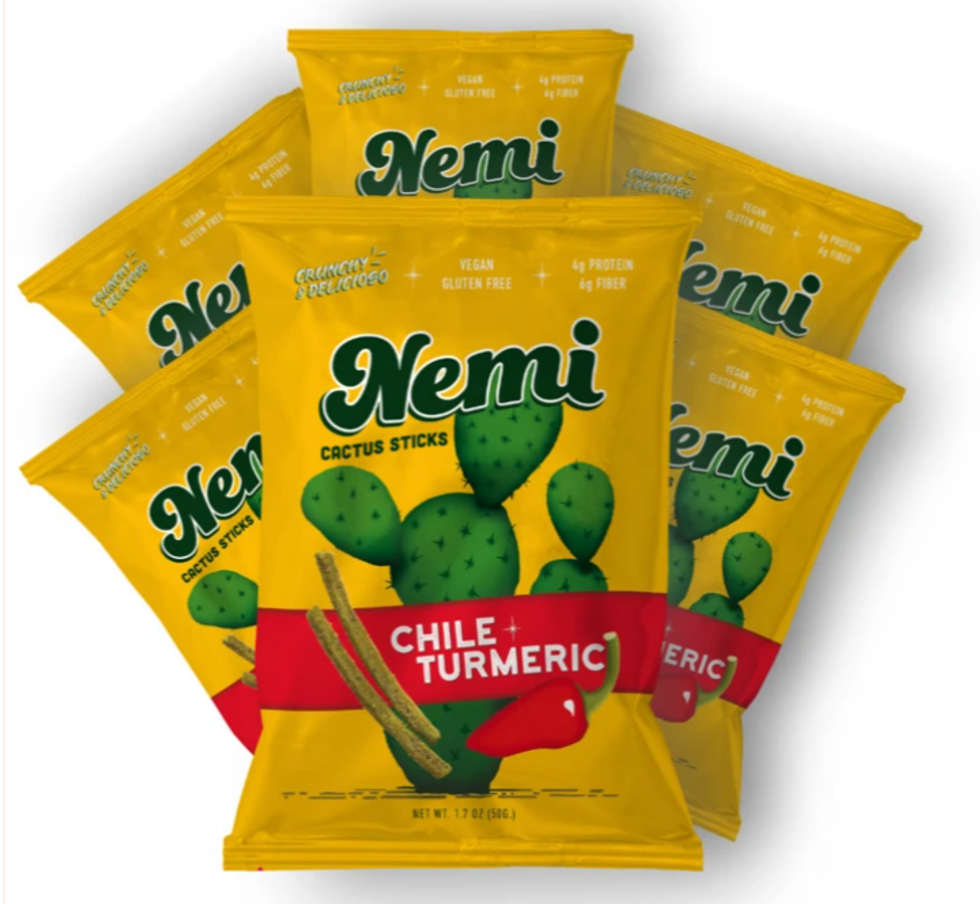 Loisa
This gift is great for a family or that person that you know who loves to cook. With this one, whoever's receiving it will be making meals full of sabor for much longer than the holiday season. Founded by culinary enthusiasts who wanted to provide Latin pantry staples that feed tradition, Loisa sells a variety of spices to make any Latin dish pop. Our pic? The Flavor Trio combo, because if you have adobo, sofrito, and sazón in your life, everything will be alright.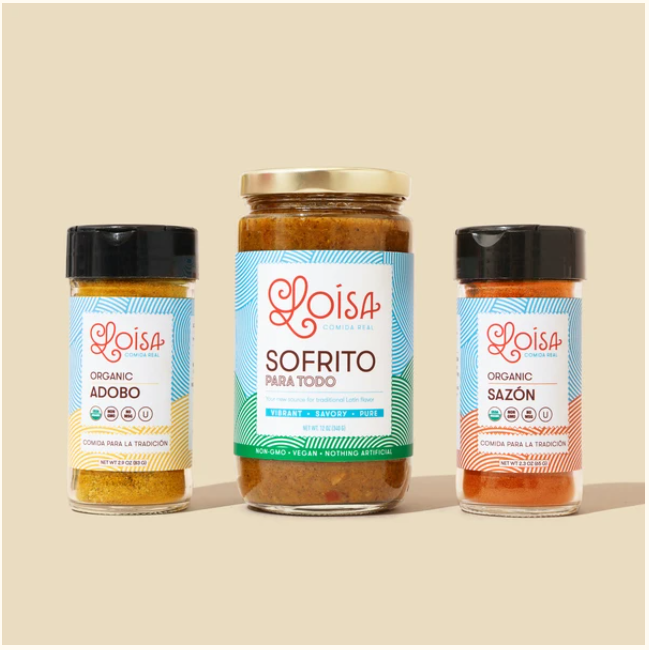 Siete Sea-Salt Chips
If you read our previous gift guide, you know that our very own director of operations is obesssed with these. We trust him, of course, and it turns out he wasn't lying when he said you won't be able to put the bag down once you've tried just one. Not only are they ridiculously good but they're also grain-free. Veronica Garza and her family founded this company with their customer's health in mind. So yes, it makes the perfect gift, or the perfect snack to bring to that holiday party. And now that this brand is growing with even more distribution, you can easily find them in many grocery store aisles.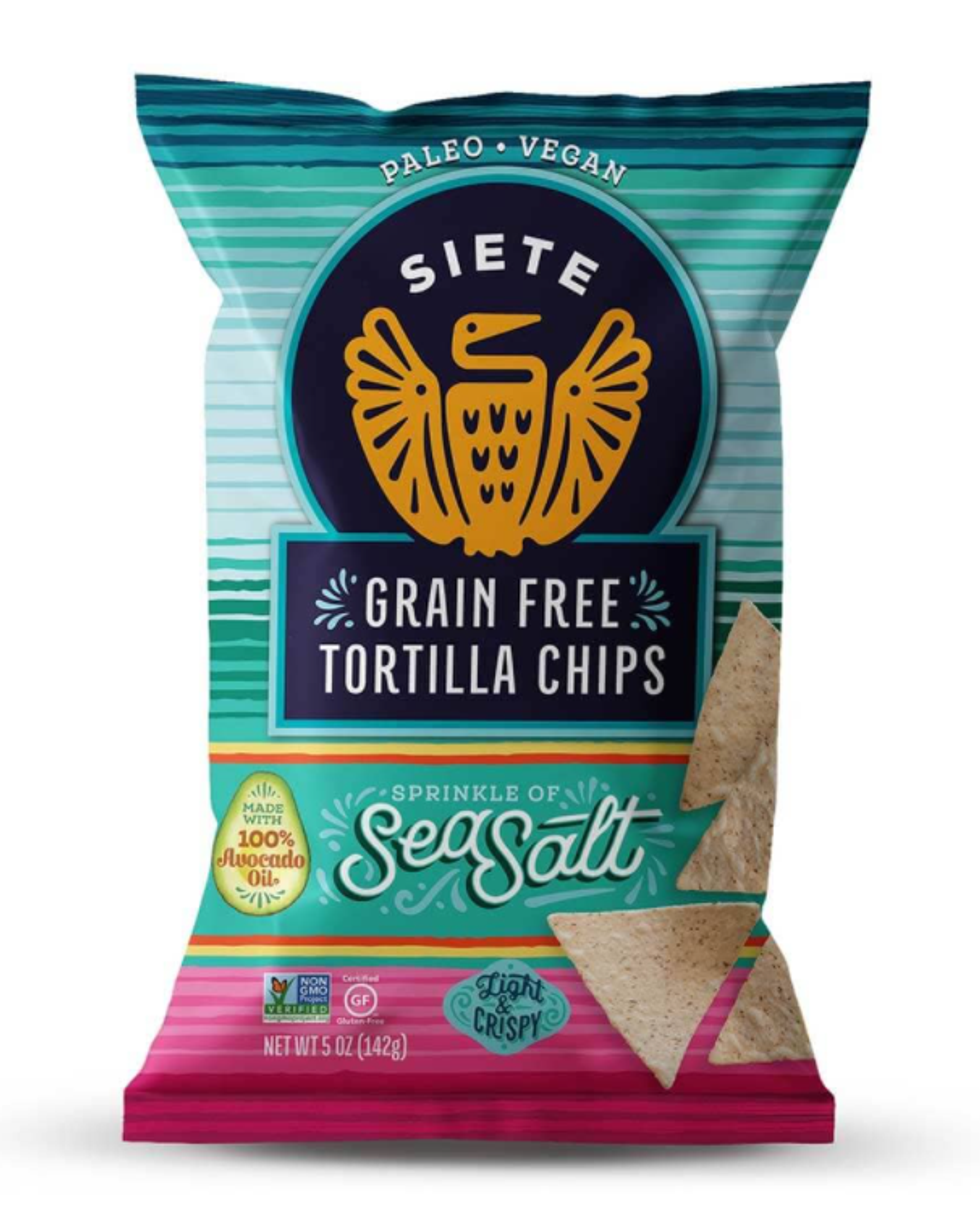 The Pinole Project
We're long-timefans of the Pinole Project over here. It doesn't get any better than a family recipe passed on through generations to create a super-food that is sustainably grown in Oaxaca. Their Pinole-Chia Oatmeal is the perfect gift for anyone, but especially those that are breakfast enthusiasts.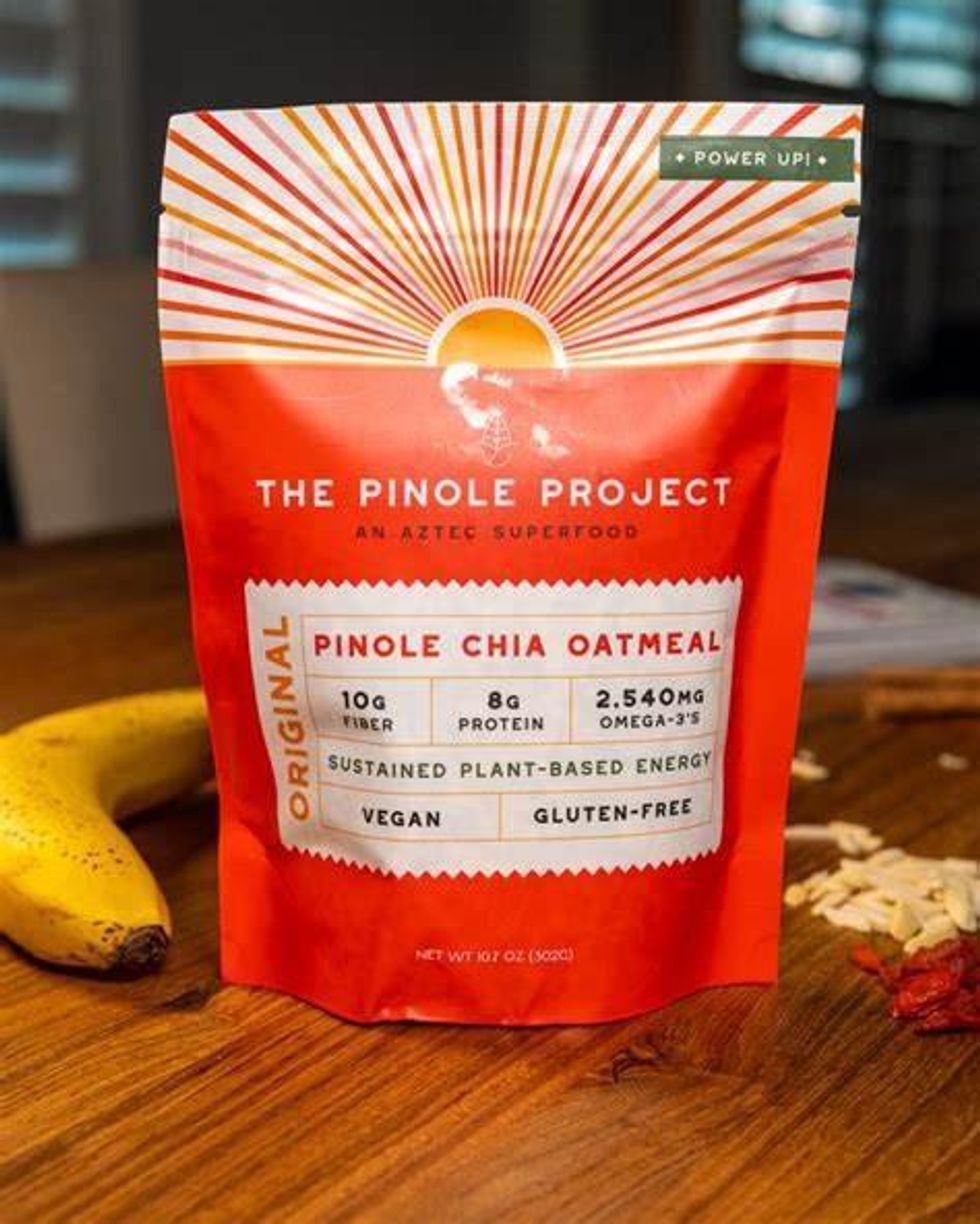 Progeny Coffee
Okay, we know coffee isn't food but it's turned into a drink, so cafecito for sure deserves a spot on this guide. Progeny coffee has an exciting array of flavors to choose from, but what makes them even cooler is that they are innovating the coffee supply-chain by ensuring farmers work in quality conditions and make fair profits. You'll find a selection on their website, but we have to shout out their Alegria bag which has aromas of milk chocolate, caramel, and pear. Who wouldn't appreciate this gift that does right by everyone from the beginning to end.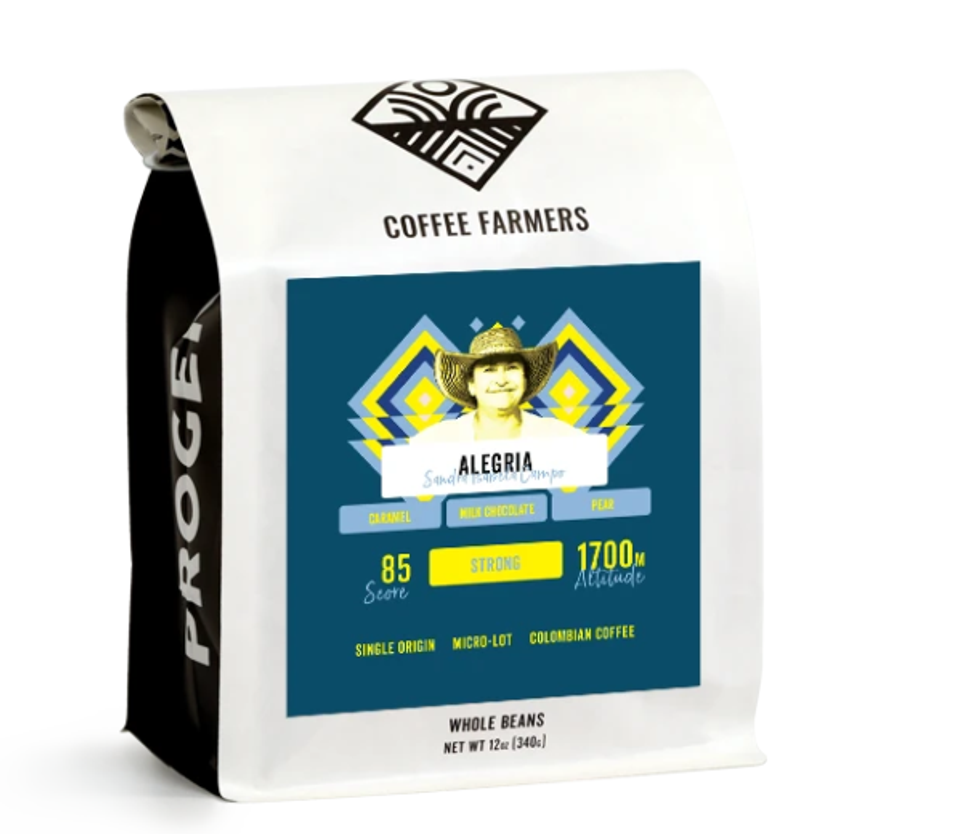 Salsaology
Sure, all salsas are great but I think we can all agree that homemade salsas and sauces are the best. Which is why we're going crazy over Salsaology, a line of cooking sauces inspired by the regional flavors and ingredients of Mexico, made of all natural ingredients and made with care right in their kitchen! Yum! Their one pot simmer sauce gift set is bound to make your secret santa super happy 😉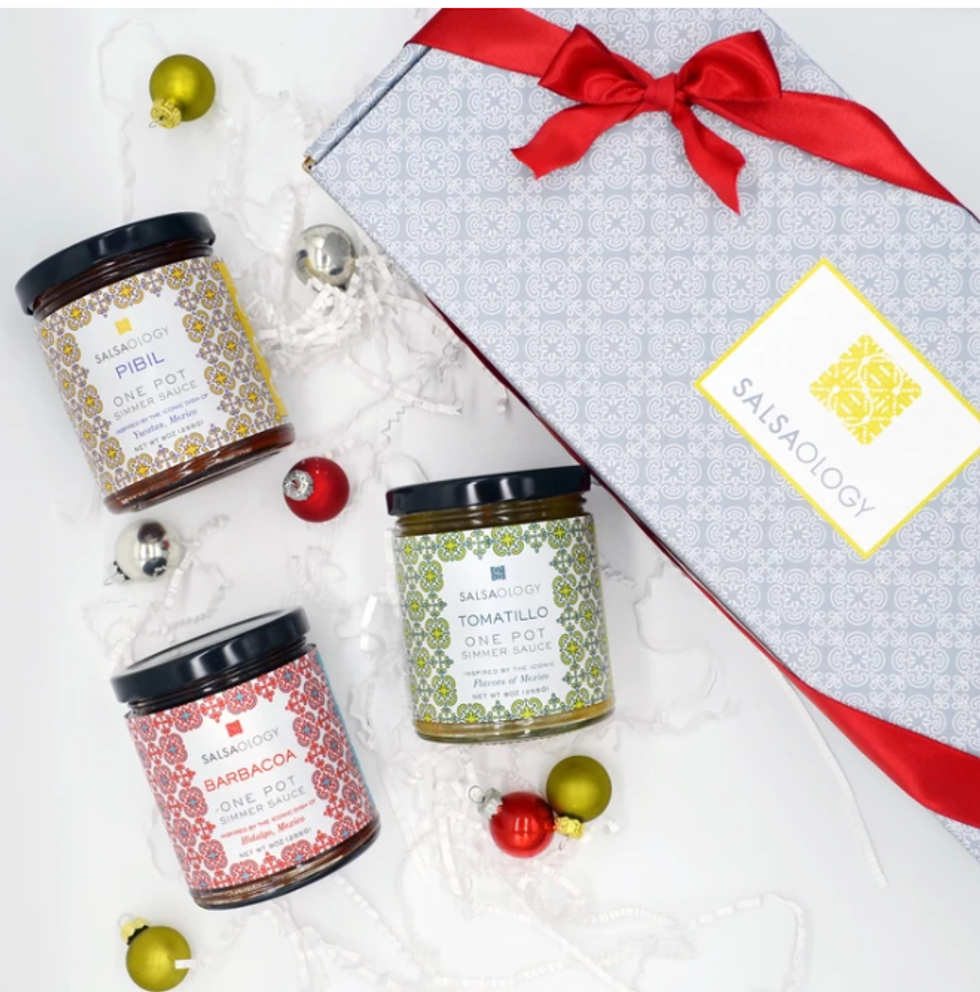 And there you have it. Easy and delicious gift giving done right. What Latino food items are you getting for the holidays? Tweet us @luzcollective.