These 3 Latina Survivors Turned Pain into Purpose

These survivors' stories not only bear witness to personal hardships and the aftermath of trauma but also spotlight the transformative power of resilience and advocacy. Each, in their unique way, sheds light on the enduring spirit of survivors, leaving a lasting legacy that resonates far beyond their own lives.
Through their experiences, we are reminded that even in the darkest moments, hope remains, and from it, powerful legacies are forged.
---
Lynda Carrejo: Shedding Light on the Lasting Impact of Childhood Trauma
In July 1976, as Dairyland Elementary School students in Chowchilla, California, reveled in their summer school joys, Lynda Carrejo was amongst them, oblivious to the chilling turn her day was about to take. Their bus ride home was halted by masked gunmen, setting in motion a chain of harrowing events.
Lynda and her fellow students, aged between 5 and 14, were forcibly taken to a secluded quarry near Livermore, California. In this grim location, they were placed in an underground makeshift prison. The captors intended to hide them away, but the children's indomitable spirit had other plans.
Despite the odds, Lynda and her schoolmates devised an escape, using the limited resources they had to breach their confinement. When they finally broke free, they discovered their abduction had become a national sensation.
The kidnappers, led by one Fred Woods, faced justice, receiving life imprisonment for their heinous acts.
For Lynda Carrejo and the others, the trauma of that day left a permanent mark. Now adults, many still grapple with the emotional aftermath of that fateful day, and its shadows have even influenced the upbringing of their own children. The story stands as a testament to resilience in the face of unspeakable adversity.
By
recounting her ordeal
, Lynda has highlighted the profound psychological effects that early-life traumas can leave on survivors.
​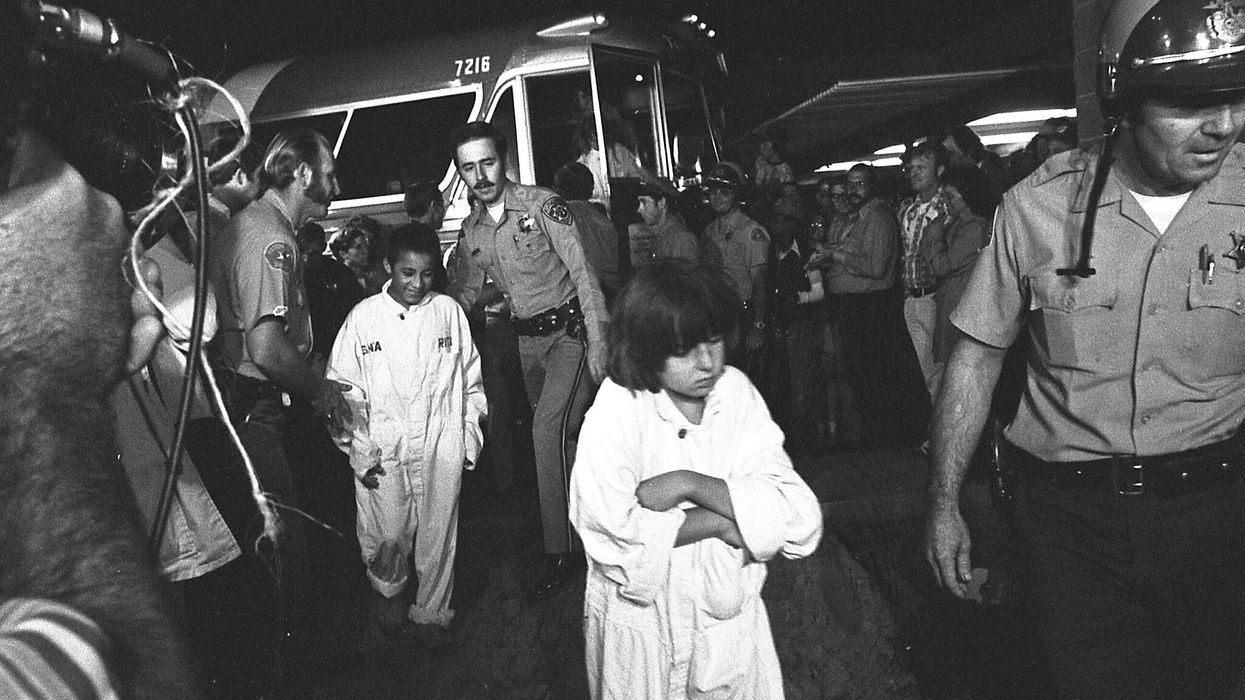 Photograph of the Chowchilla kidnapping victims being rescued, 1976.
https://commons.wikimedia.org/
Theresa Saldana: Turning Trauma into Activism
Theresa Saldana, an American actress celebrated for her roles in iconic films and series, also became a beacon of hope and resilience following a harrowing personal experience that would forever change her life.
On March 15, 1982, Arthur Richard Jackson, an obsessed fan, viciously attacked her outside her West Hollywood, California home. The attack was spurred by Jackson's infatuation after watching her in films. Using deceitful tactics, Jackson obtained Saldana's address by posing as an assistant to director Martin Scorsese, deceiving Saldana's mother.
The brutal attack, which occurred in broad daylight and in the view of numerous witnesses, was interrupted by a deliveryman who heard Saldana's desperate pleas for help. He swiftly intervened, saving her life. Saldana was left critically injured, enduring a prolonged hospital stay during which she had to confront the trauma and physical scars of the assault. Her attacker was incarcerated but not without further threats against both Saldana and her brave rescuer.
But in the face of adversity, Saldana's spirit was unyielding. She channeled her trauma into activism, founding the Victims for Victims organization. Her advocacy was instrumental in the formation of the 1990 anti-stalking law and the 1994 Driver's Privacy Protection Act. As a testament to her resilience, Saldana portrayed herself in "Victims for Victims: The Theresa Saldana Story" and penned a memoir, "Beyond Survival," detailing her journey of recovery and advocacy.
Theresa Saldana's story stands not only as a testament to her strength and determination but also as a reminder of the enduring spirit of survivors everywhere. She passed away on June 6, 2016, but her legacy as an actress, activist, and writer lives on.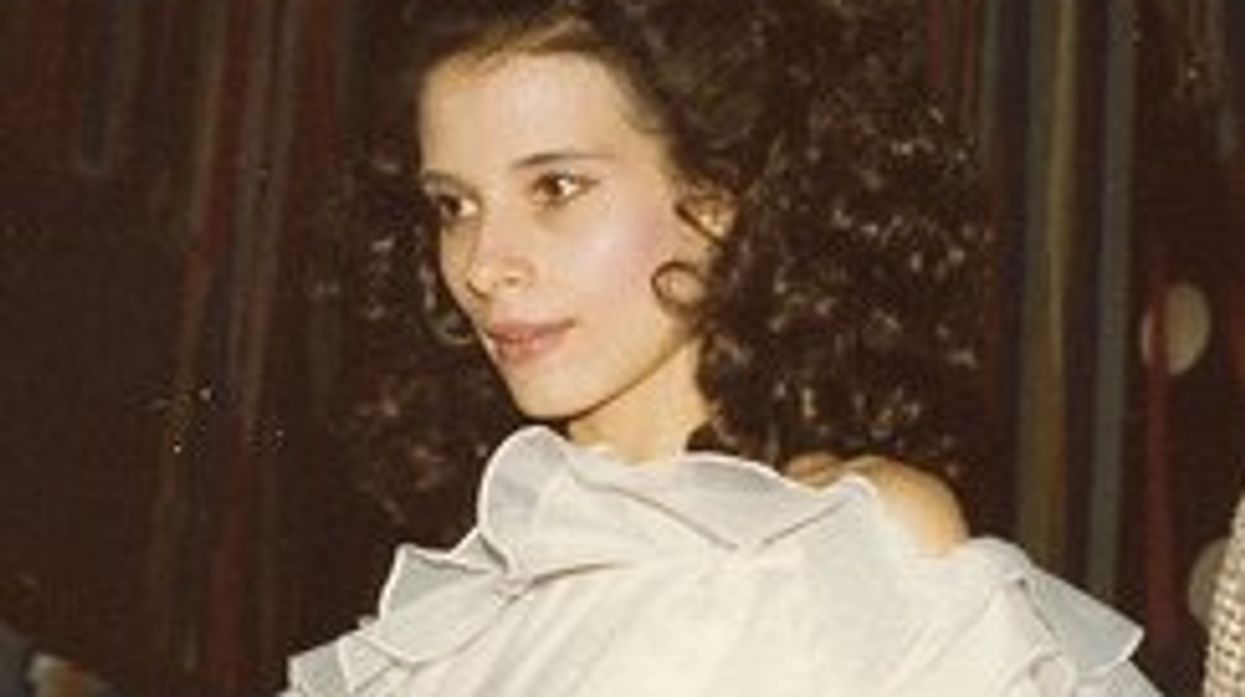 https://commons.wikimedia.org/
Mayah Zamora: A Journey of Recovery, Hope, and Acts of Kindness
In the serene town of Uvalde, Texas, the echoes of the Robb Elementary school shooting continue to resonate through the remarkable story of 10-year-old student Mayah Zamora. A survivor of that fateful day, Mayah has transformed her experience into a powerful force for change and hope.
A lot has happened since Mayah was critically wounded in her classroom, a day that forever altered her life. Her journey to recovery has been nothing short of extraordinary. Her determination to make a difference has remained unwavering, becoming an inspiration for those around her.
After spending more than two months in the hospital, Mayah's family noticed something unique in her spirit. This drive to give back has become a guiding force in Mayah's healing journey.
Recalling the day of the shooting, Mayah's family expressed their gratitude for her survival. Her strength during her public appearances radiated through the chaos and confusion that remained long after the horrific events were over.
Mayah's experience has fueled her desire to give back. Together with her father, she sold lemonades to raise funds for care packages that they personally delivered to hospital patients, reminding them that they were not alone in their journeys. She visited the South Texas Blood and Tissue Center, where she met with blood donors who had generously contributed after the school shooting, using her voice to encourage others to donate.
Mayah's pursuit of change extends beyond her personal journey. Her family's actions reflect their resilience and
commitment to creating a safer world
. In challenging times, Mayah's story stands as a beacon of hope, reminding us of the transformative power that can emerge from even the darkest moments.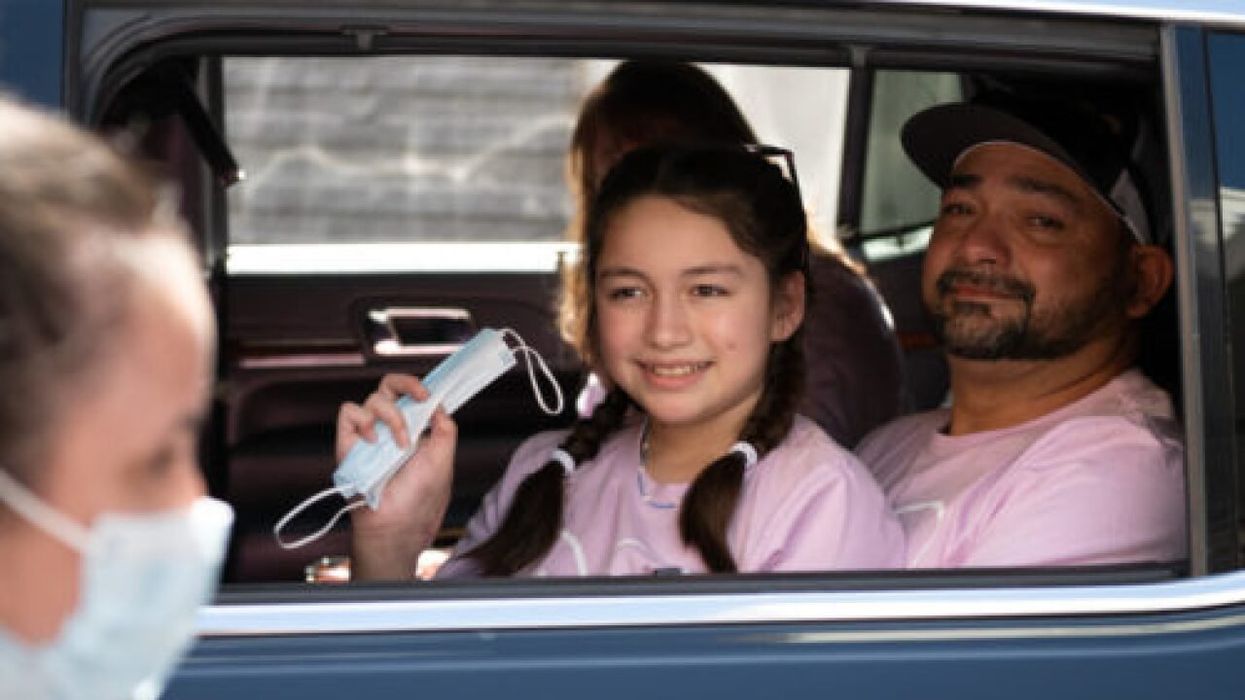 Twitter