The Polarizing Legacy of Carmen Miranda: Hollywood's "Brazilian Bombshell"

When the history of Hollywood and its iconic figures is told, the narrative is incomplete without the mention of Carmen Miranda, who came to be known as the 'Brazilian Bombshell.' Her artistic journey, marked by her vibrant personality, infectious energy, and a fair amount of controversy, turned her into a household name in the 1940s and 1950s.
---
Carmen Miranda was born on February 9, 1909, in the small Portuguese village of Marco de Canaveses. The daughter of a barber, she would eventually become one of the highest-paid women in the United States. Life for Miranda began with modest roots. Her family migrated to Brazil when she was a young child, marking the beginning of her lifelong identification with Brazilian culture.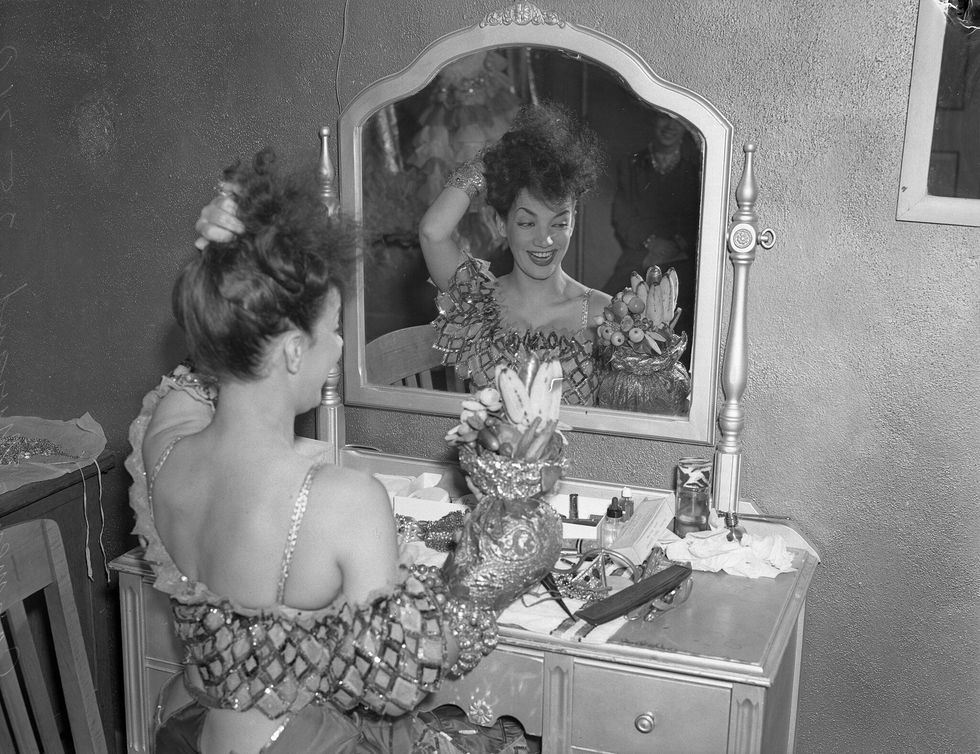 https://commons.wikimedia.org/
Miranda's journey into the world of entertainment was as vibrant as her performances. She started singing in Rio de Janeiro in the late 1920s. Her catchy rhythms and charismatic persona attracted the attention of a local radio producer, which marked the beginning of her music career. By the 1930s, she had become a prominent recording artist and was seen as a national icon in Brazil, known for her voice and vivacious performances.
In 1939, an invitation from Broadway producer Lee Shubert took Miranda's career to a new high. Upon her arrival in the United States, Miranda won over audiences with her vivacious performances, signature fruit hat outfit, and her "broken English." Her success led to a contract with 20th Century Fox in 1940, where she made her debut in "Down Argentine Way," kickstarting her Hollywood career.
Carmen Miranda - Mamãe Eu Quero (HD)www.youtube.com
While Carmen Miranda's Hollywood trajectory was marked by phenomenal success, it was also laced with controversy. She was criticized in her native Brazil for her Americanized portrayal of Latin culture, especially in films like "The Gang's All Here" (1943), where she became known for her "tutti-frutti hat," which by the way, inspired the United Fruit Company's Chiquita Banana logo. The over-the-top fruit hat, frilly dresses, and exaggerated accents were seen as stereotypes and caricatures that didn't accurately represent Brazilian culture. It seemed that Miranda was caught in a difficult position - too Americanized for her homeland, yet portrayed as the exotic 'other' in Hollywood.
As Carmen Miranda's star continued to rise in the United States, she found herself tangled up in controversy back in Brazil. Welcomed with cheers upon her return in 1940, the celebration quickly turned into criticism from the press and upper class, who accused her of pandering to American commercialism and presenting a negative, caricatured image of Brazil. Her performance at a charity event was met with boos when she greeted the audience in English and attempted to perform "The South American Way." This incident left Miranda emotionally shaken, and she was further criticized by the press as being "too Americanized."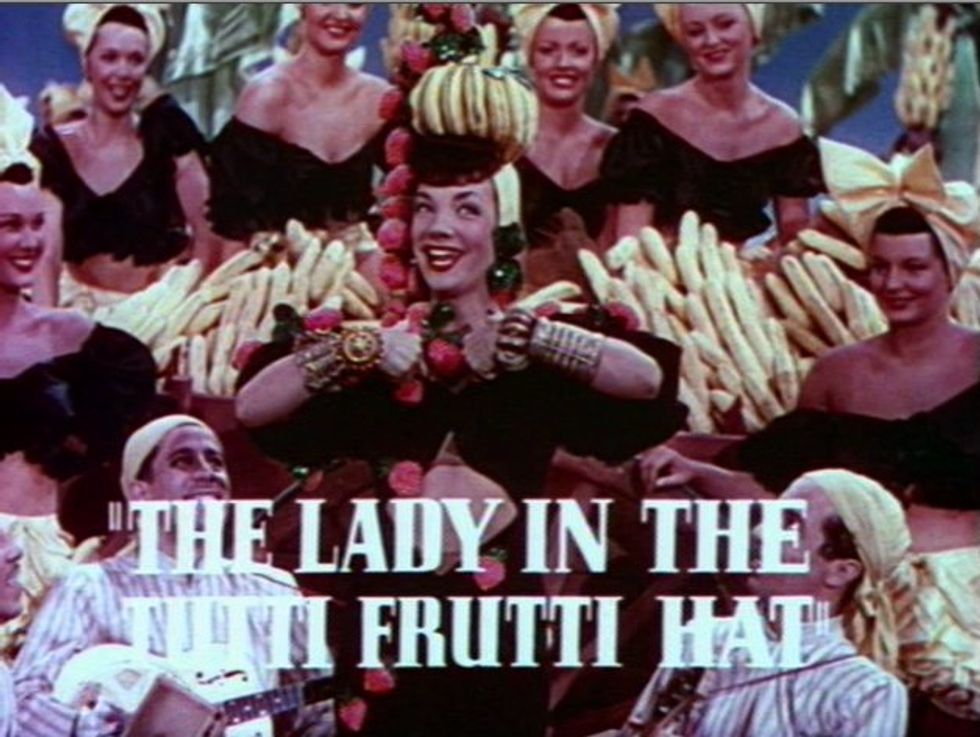 In response, she released the song "Disseram que Voltei Americanizada" ("They Say I've Come Back Americanized") and a documentary titled "Bananas Is My Business," both directly addressing the controversies. As you can imagine, they were not well received. In fact, the backlash was significant enough to keep Miranda from returning to Brazil for 14 years.
Her films also faced criticism from wider Latin American audiences for their homogeneous portrayal of Central and South American cultures. Films such as "Down Argentine Way" and "Weekend in Havana" were criticized, and even banned in some cases, for misrepresenting local cultures. This widespread disapproval underscored the complexities of Miranda's cross-cultural career and added an intricate layer to her enduring legacy.
But despite the controversies, Miranda continued to rise to unprecedented heights in Hollywood. Her effervescent personality was impossible to ignore, making her a popular fixture in films throughout the 1940s. Her performances often featured her singing trademark Brazilian numbers, further establishing her unique persona in Hollywood's golden age.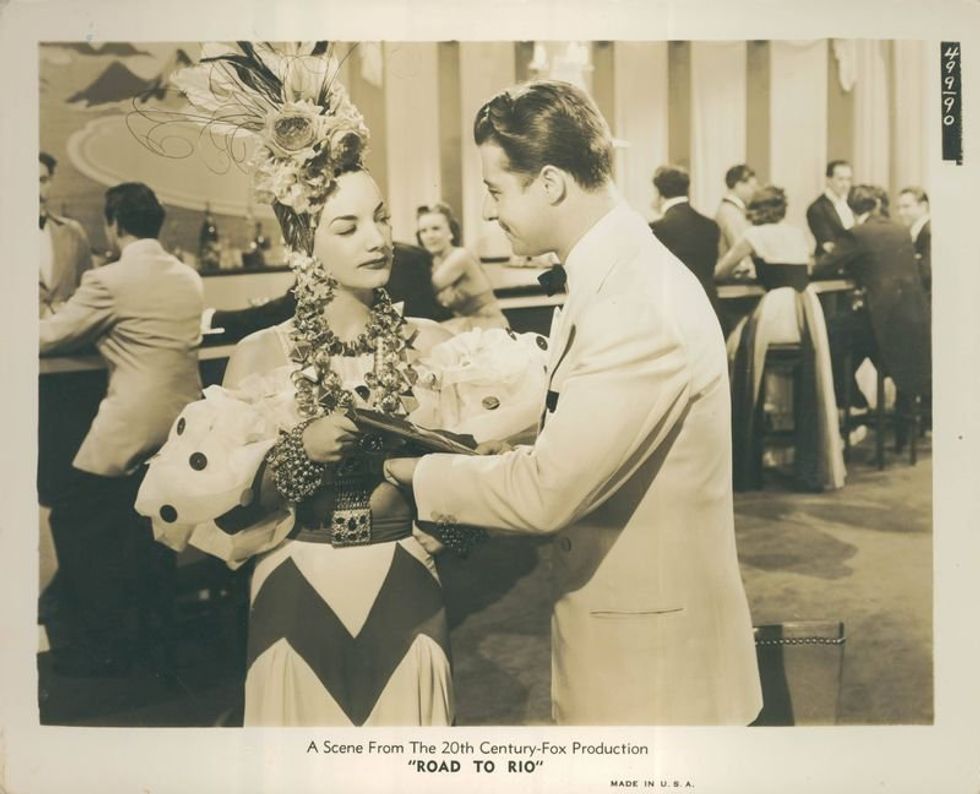 https://commons.wikimedia.org/
Sadly, Miranda's life was cut short when she suffered a fatal heart attack in 1955 at the young age of 46. Yet, even in death, Miranda's legacy has outlived many of her contemporaries.
Miranda's impact went far beyond the world of film and music. She was a trailblazer in many respects, being the first South American to be immortalized with a star on the Hollywood Walk of Fame. Her influence also extended into the realm of fashion, with her eccentric style inspiring generations of artists and fashion designers.
In Brazil, Miranda's legacy has been reassessed and reclaimed over the years. Once criticized for her stereotypical portrayals, she is now celebrated as a woman who broke barriers and achieved international fame. The Museu Carmen Miranda in Rio de Janeiro stands as a testament to her enduring cultural impact in her home country.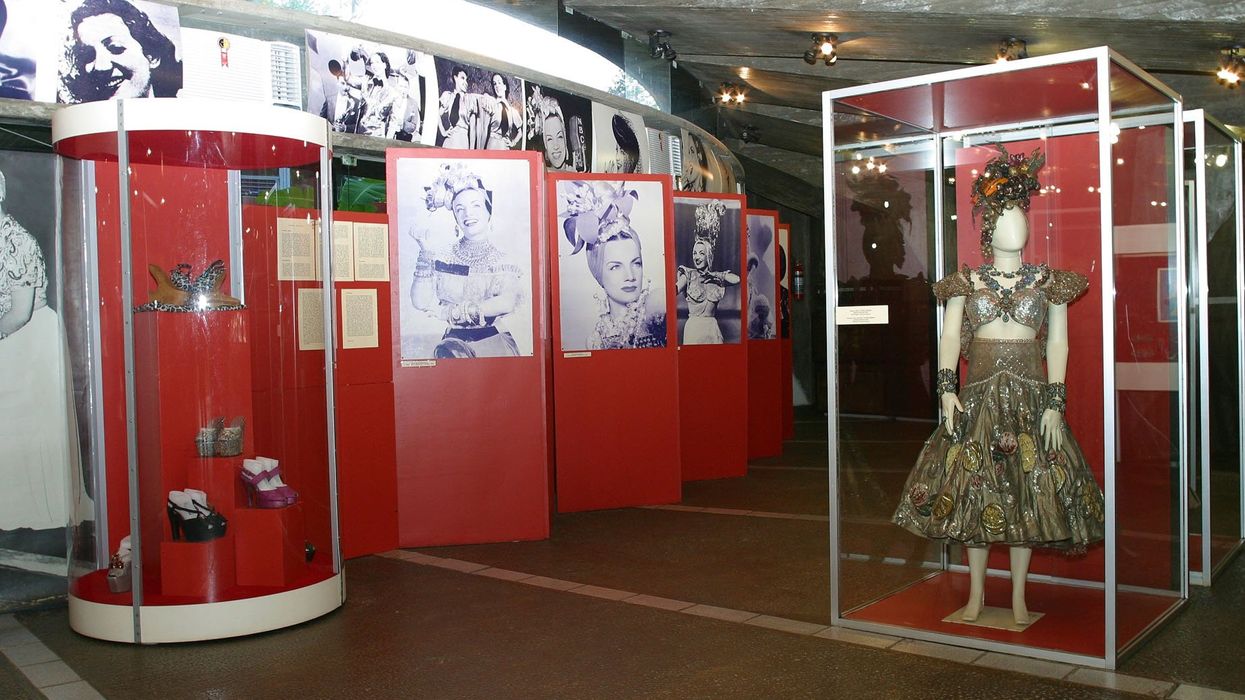 https://commons.wikimedia.org/
In summarizing Carmen Miranda's illustrious journey, we witness a narrative that is far more complex than the 'Brazilian Bombshell' nickname suggests. A trailblazer in the international music and film industries, her influence has been extensive and enduring, despite the controversies tied to her portrayals of Latin culture, an issue we continue to see to this day when it comes to accurate representation. As with the stories of many legends, Miranda's tale isn't without its imperfections. Yet, it is through these imperfections that we perceive the genuine strength of her character.
Indeed, her life and career epitomize the transformative power of performance, and how complicated and difficult it truly is to redefine cultural norms and identities. Still, her journey represents a timeless narrative of determination, talent, persistence, strength, and resilience.
Today, her legacy is as vibrant and captivating as her performances were. It's a testament to her indomitable spirit that her story continues to be told, and her influence continues to resonate, inspiring and intriguing audiences worldwide, reminding us that even the stories of our most beloved legends are beautifully imperfect.